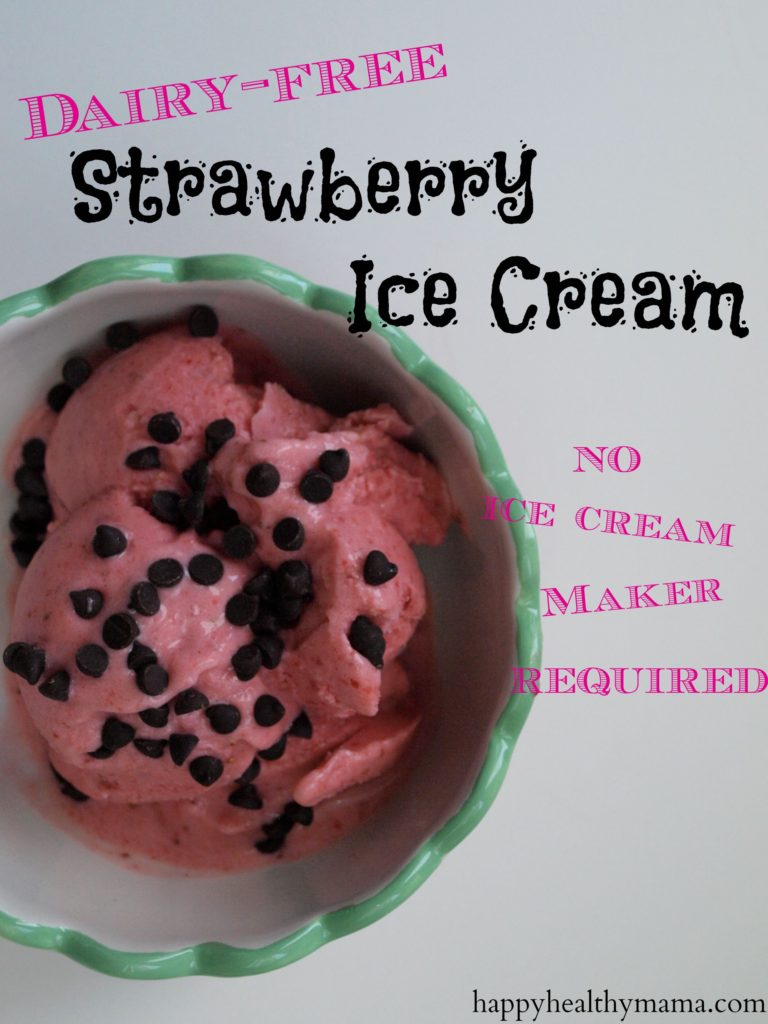 I'm sitting amid half-packed boxes getting ready for our big move this weekend.  I can't believe this week is finally here!  (Remember this post when I announced we were moving?  It's been such a long, busy 9 months since then!)  Even though I have a to-do list longer than I can handle, I wanted to do a quick post about this strawberry ice cream.
A friend and I went strawberry picking a few weeks ago and I brought home eight quarts of delicious, organic strawberries. I've been in strawberry heaven!
I made this creation for Meghan when she was asking for ice cream.  The best part is that she doesn't seem to notice or care that the homemade ice cream is not like the kind we get when we take her to the ice cream shoppe.  When I make "ice cream" at home, it's always fruit based, non-dairy, and with much less sugar than regular ice cream.
Although the texture isn't exactly like churned ice cream, not needing an ice cream maker makes up for it.  This is such a simple recipe.  I used full-fat coconut milk to mimic the creaminess of heavy cream used in traditional ice cream.  You can taste the coconut flavor, so if you don't like it, try substituting another type of milk.  It takes a while for the mixture to freeze into ice cream, at least 3 hours, but it's worth the wait for this healthy treat!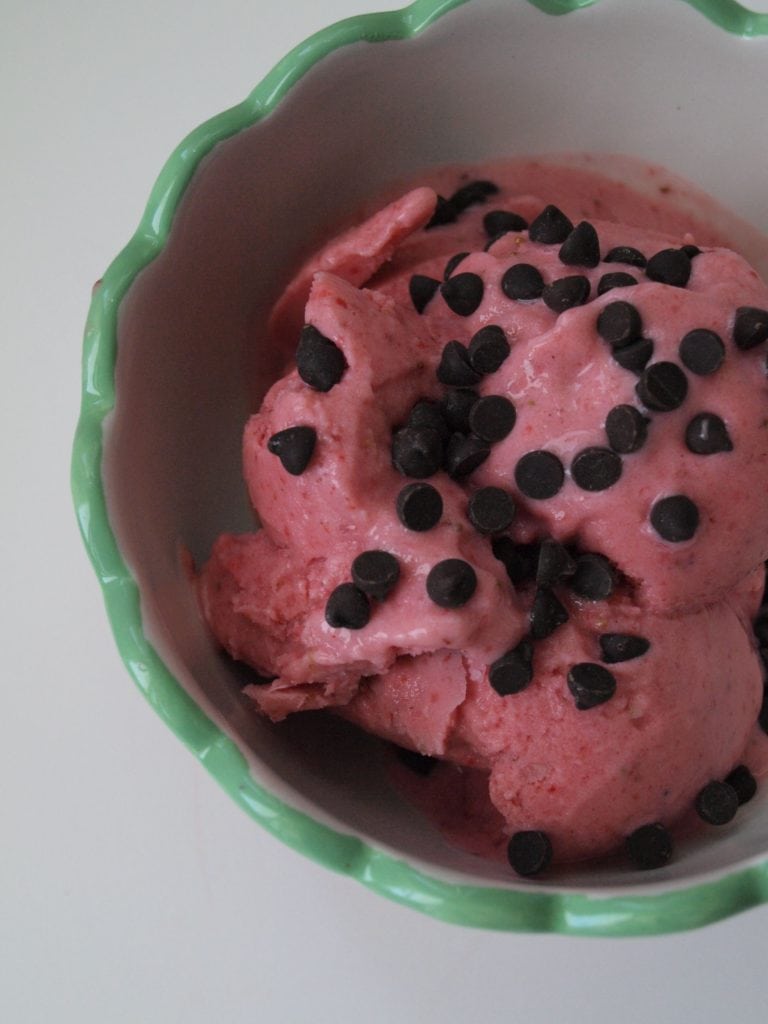 Dairy-free Strawberry Ice Cream
3 cups frozen strawberries
1 (15 ounce) can full-fat coconut milk
1/3 cup honey, or to taste
Optional toppings:  chocolate chips, peanuts, coconut flakes, sprinkles
In a blender, blend the frozen strawberries, coconut milk, and honey until you have a smooth mixture.  Taste and add more sweetener if you prefer. Pour the mixture into a freezer-safe container (I used a loaf pan cover with plastic wrap and foil), cover tightly, and freeze until solid, at least 3 hours.  Enjoy!
Have a lot of strawberries on your hands like me?  Try one of these strawberry recipes:
Strawberry-banana yogurt muffins
Double chocolate strawberry baked oatmeal cups
Have a great week, everyone!