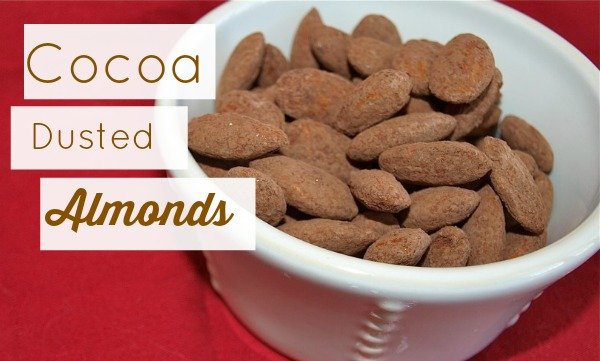 One of my friends had a bowl of cocoa-dusted almonds out at her Christmas party this year.  I was obsessed at first bite.  She admitted that they were from Trader Joe's and even showed me the package so I could check out the ingredients.  The number one ingredient, after almonds, was sugar. Of course.  I've been on a mission to create the addicting snack without refined sugar ever since.
I finally did it, and guess what?  You only need four ingredients.  Super easy and so delicious.  You can start now and have this amazing snack in less than 20 minutes.  You'll forget that almonds are super healthy and what you are eating is good for you.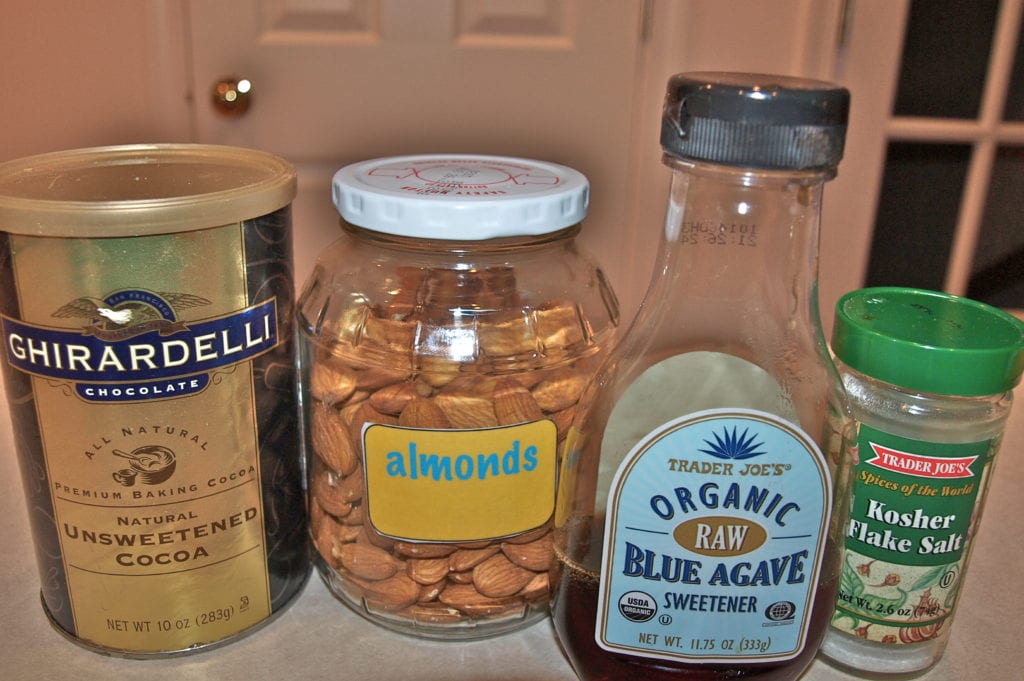 Cocoa-Dusted Almonds
2 cups whole, raw almonds
1/4 cup agave nectar
pinch salt
1 1/2 tablespoons unsweetened cocoa powder
1.  Preheat the oven to 350 degrees.  Line a baking sheet with parchment paper and non-stick baking mat and set aside.
2.  In a small sauce pan, heat agave nectar and salt over medium heat.
3.   Stir in the almonds and continue to stir until they are completely coated.
4.   Spread the coated almonds onto the baking sheet in one layer.  Roast in the preheated oven for 10 minutes, stirring once or twice during the cooking time to prevent burning.  Allow to cool for a few minutes.
5.  Put the cocoa in a Zip-lock bag or paper bag if you have one.  Add the almonds and shake, shake, shake until the almonds are completely coated with the cocoa.
Enjoy!
If you have a ball jar and a pretty red ribbon, wouldn't this make a great Valentine's gift?  The lucky recipient could be your child's teacher, grandpa and grandma, or your sweetheart.  I think I might just keep mine for myself.