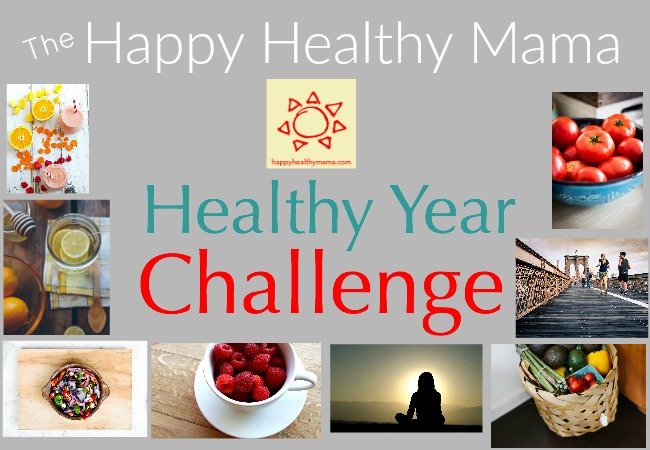 Wow! We are in the last month of the year, which means that it's the last month of the Happy Healthy Mama Healthy Year Challenge. I started this challenge in January as a way to keep us focused on our health all year long, not just during those first few months of the new year when ambition and motivation are at their peak. I wanted to keep health a priority throughout the year, when New Year's Resolutions are typically forgotten.
It worked! I kept my health and my family's health at the forefront of my mind every single month. I focused on a new aspect of health each month. It feels good. Let's take a quick look at the different challenges we did each month.
Isn't it cool to see all the different things we focused on this year? What I found very encouraging was even after the month of the specific challenge was over, it was still on my mind and I continued to focus on it. The month of focus cemented it into my brain. Each challenge has had a cumulative effect and I've been more aware of every aspect of my health this year than ever before.
Now let's take a look at how the November Challenge went and what we are focusing on this month!…