These Flourless Sweet Potato Muffins are easy to prep in the blender and are made without flour, oil, or refined sugar. They are a healthy way to start your day and are perfect for busy mornings!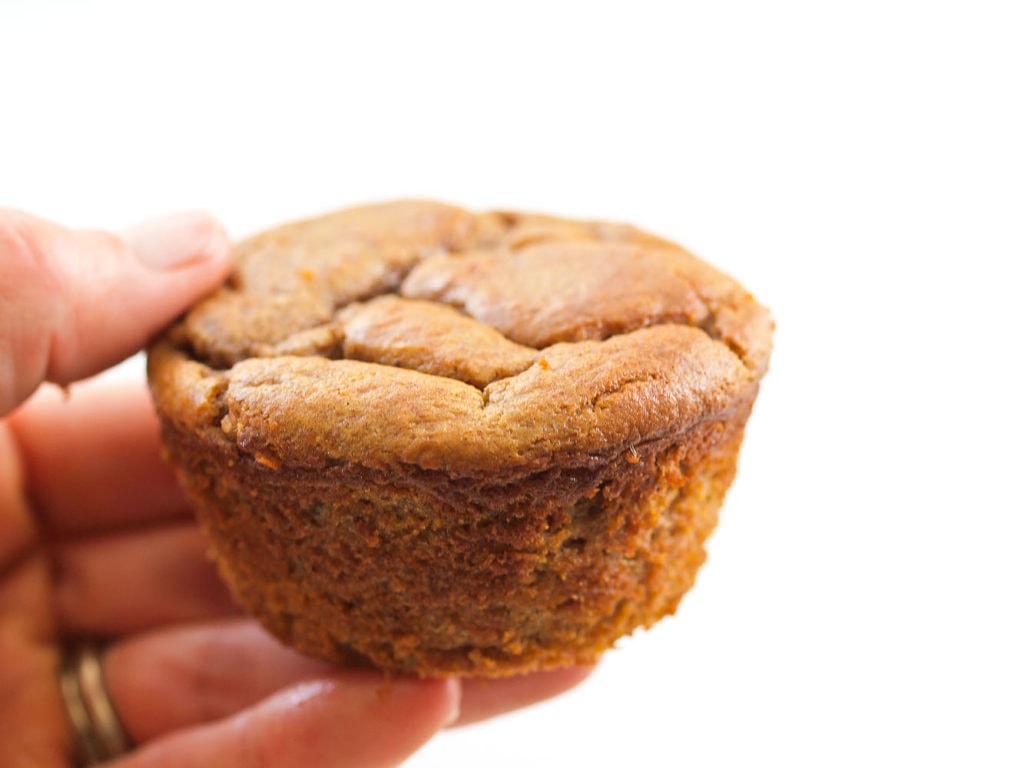 Do you have smooth mornings or hectic mornings at your house? Morning time is hectic at my house. I'm not one of those super organized moms who has everything needed for the day lined up neatly, ready to go the night before. No, we're grabbing school papers as we run out the door around here.  I'm working on my organization, but I've got a long ways to go. 
Blender muffins have revolutionized our mornings.  That sounds pretty dramatic, doesn't it? It's totally true.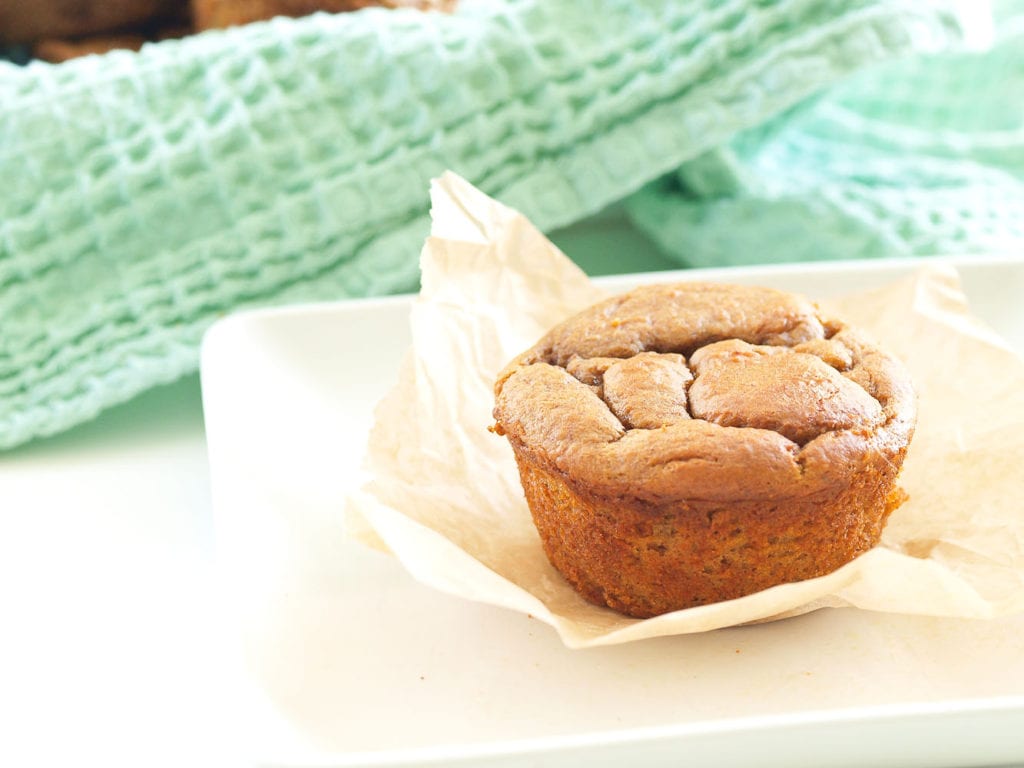 Before I discovered blender muffins, I'd never have time to make muffins on a school morning.  Sure, I'm up early enough, but I have 100 other things to do and don't have the time to prep muffins.  But blender muffins?  Five minutes to prep, tops.  You simply put the ingredients in the blender, blend, and pour into the muffin tin.  So easy! If needed, you can even eat these in the car.  
…