This Summer Vegetable Orzo is the perfect easy weeknight dinner idea!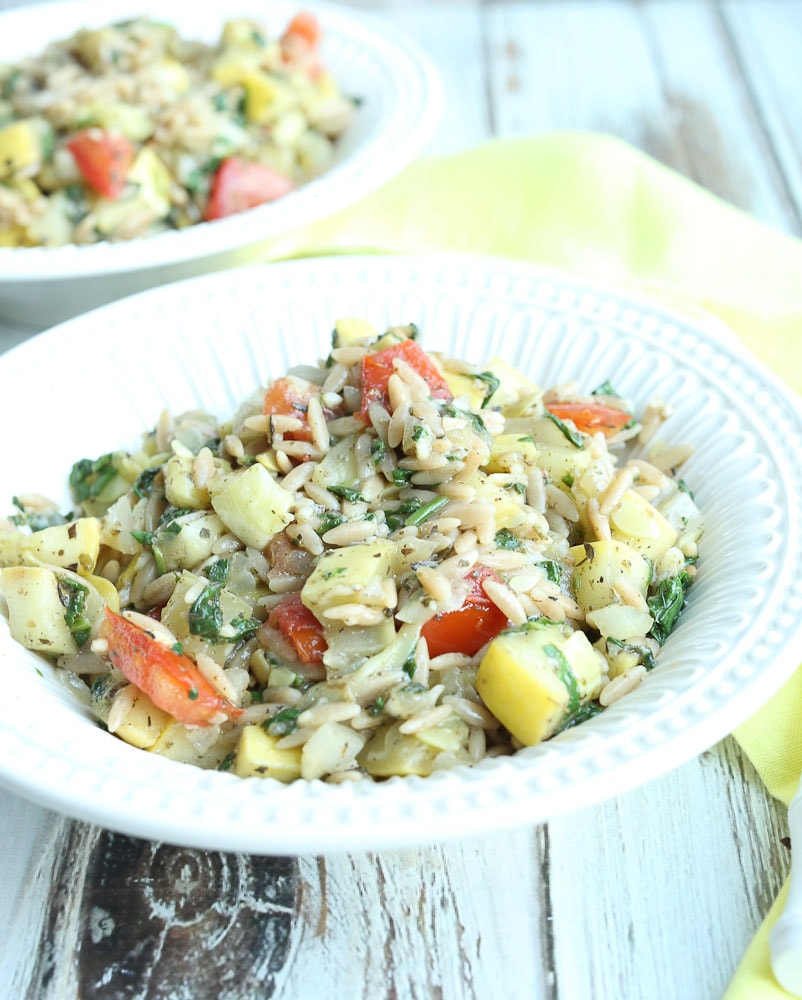 Let me ask you a question. How often do you not feel like cooking dinner? I'm really curious. Because I love to cook, and I still find myself not feeling like it at least three nights a week.
I think there's a big difference between cooking (which I love) and cooking in real life (which is not as fun). Life causes busyness, stress, sibling fights, errands to run, and all of these things contribute to me not wanting to cook.
Anyone else?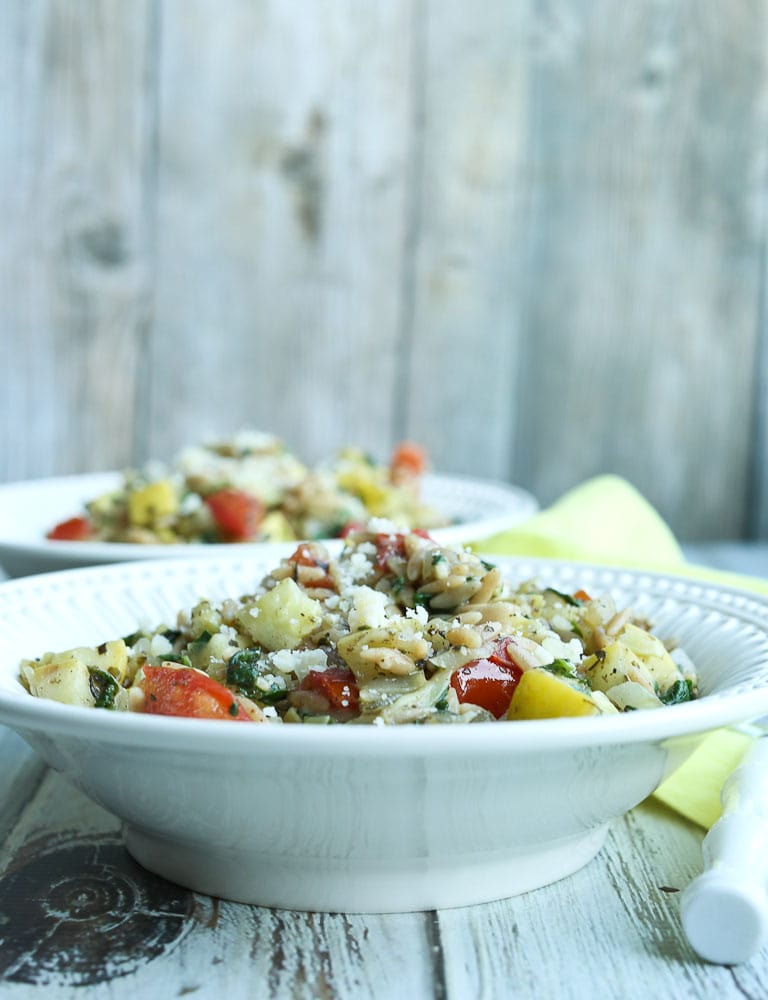 The problem is, even when I don't feel like cooking, I usually do feel like good food. I want fresh vegetables; I don't want something that is going to make me feel sluggish like so many restaurant meals can.
This dinner is the perfect I-don't-feel-like-cooking dinner-but-I-still-want-good-food dinner. …