It's definitely not zucchini season where I live. But it is baked oatmeal season. Warm, soft, creamy baked oatmeal is one of my favorite winter breakfasts. While I try to use in-season vegetables most of the time, adding vegetables into my kids' breakfast in the form of this Zucchini Chocolate Chip Baked Oatmeal makes me grateful we have access to even the out-of-season vegetables all year long.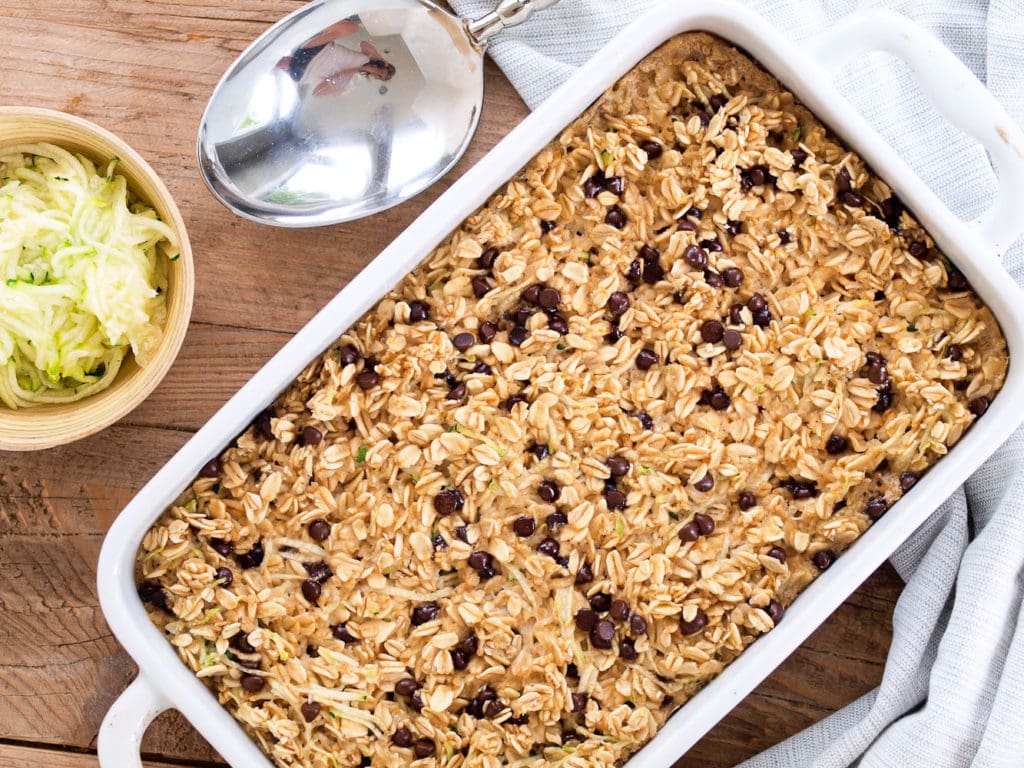 I'm the kind of mom who thinks that if I can add vegetables in unsuspecting places like breakfast or dessert, I'm winning. There's no shame in eating vegetables in different forms, so if anyone ever tries to shame you for doing so, hold your head high.
You're not trying to trick your kids. You're doing the best you can to maximize the nutrition they get via the meals you serve them. Simple as that. The more vegetables, the better.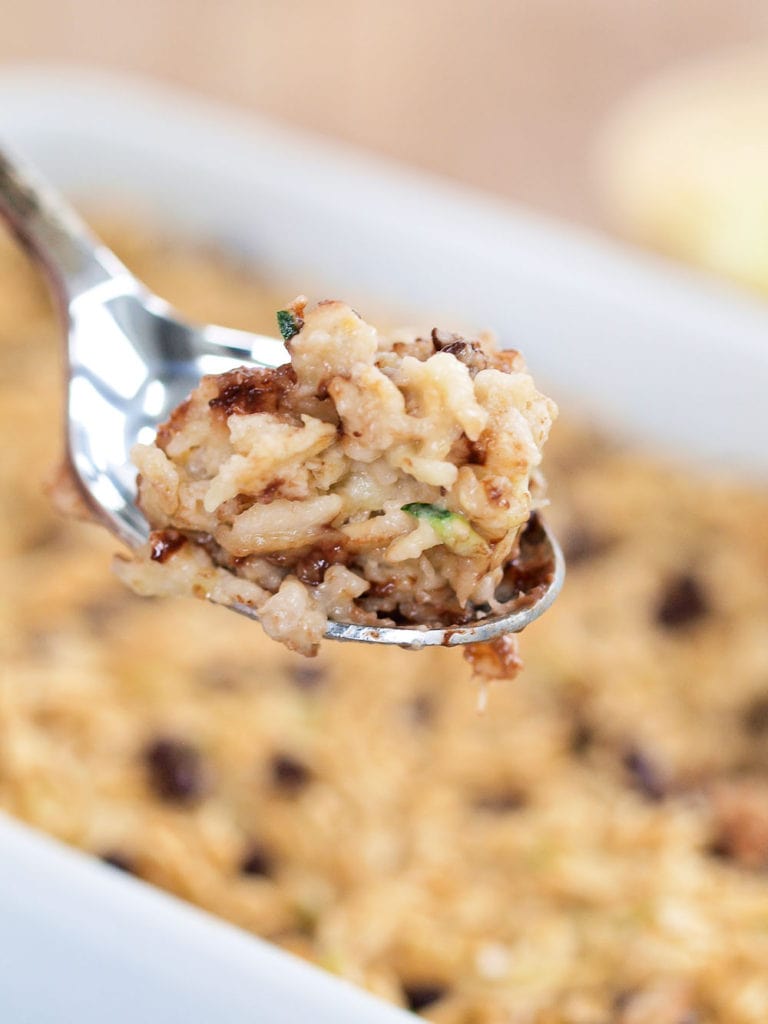 There's as much room on our kids' plates for somewhat hidden, shredded veggies as there is for raw vegetables or roasted vegetables or steamed vegetables that aren't disguised in the least.
Let's rethink vegetables and how we serve them to our kids. No judgement, just more vegetables.
Speaking of new ways to serve vegetables, who says vegetables and chocolate don't go together? When I make these Double Chocolate Peanut Butter Muffins made with 1 cup of vegetables inside, my kids will beg to differ with you.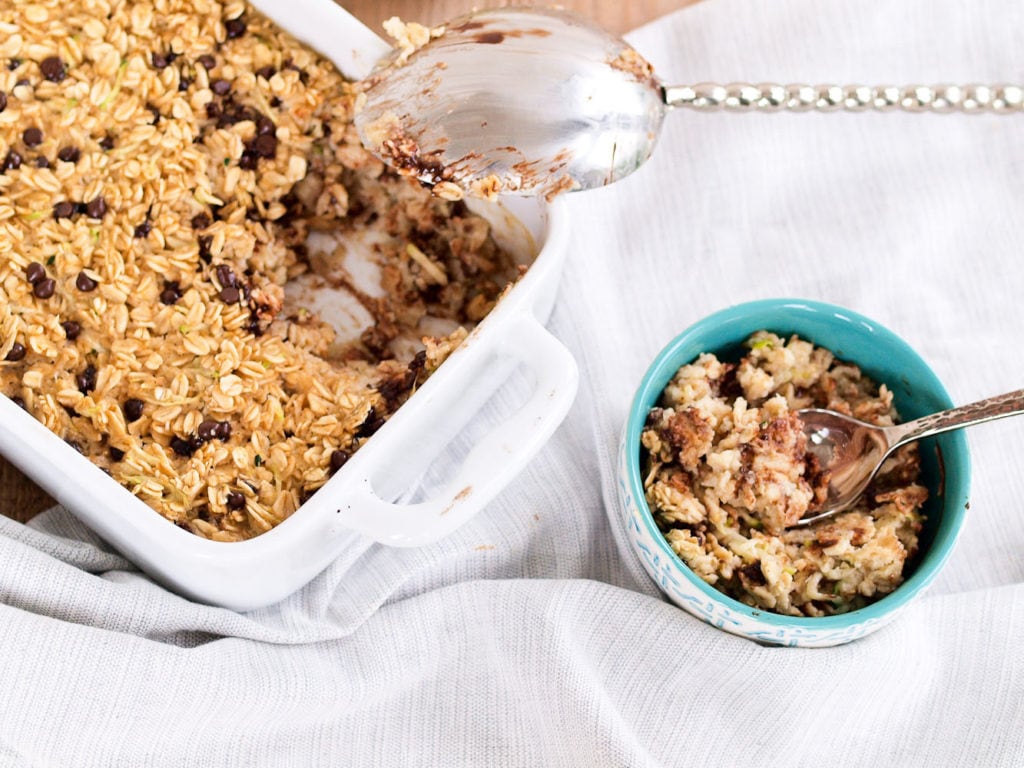 I say, embrace it. Embrace eating vegetables in whatever form you can.
This Zucchini Chocolate Chip Baked Oatmeal is a perfect example of how you can squeeze some extra veggies into your kids' day in a healthful, delicious way.…