This Chopped Kale Chicken Salad makes a great make-ahead lunch!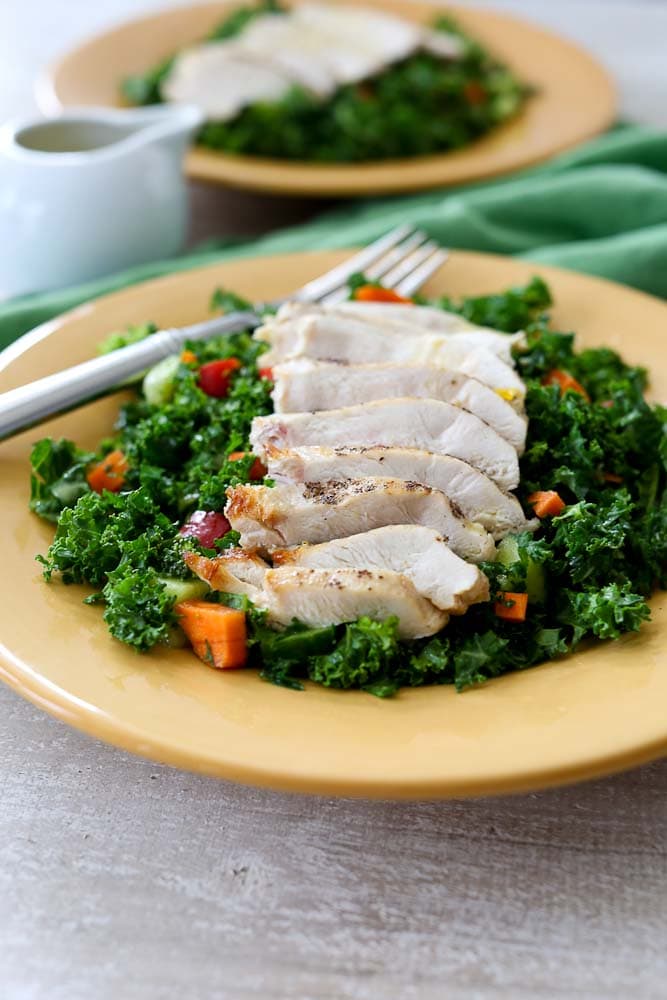 Is it possible to have too many chopped kale salad recipes on a website? I hope not.
Once I discovered how much chopping kale up super finely makes it 100% better, I never stopped making chopped kale salads. If you struggle with loving kale salads, chop it finely and I promise you'll like them soooo much more.
But let's talk about why I created yet another kale salad.
Ever since we did the Whole30 in January, my husband Tim's diet's been transformed. I told him one thing the Whole30 could do was change his taste buds and it TOTALLY did. The man who used to say dark chocolate is way too bitter for his tastes now prefers it.
Instead of me forcing him gently nudging him to eat more greens, he's asking for salads for lunch everyday. It's been a huge change over here!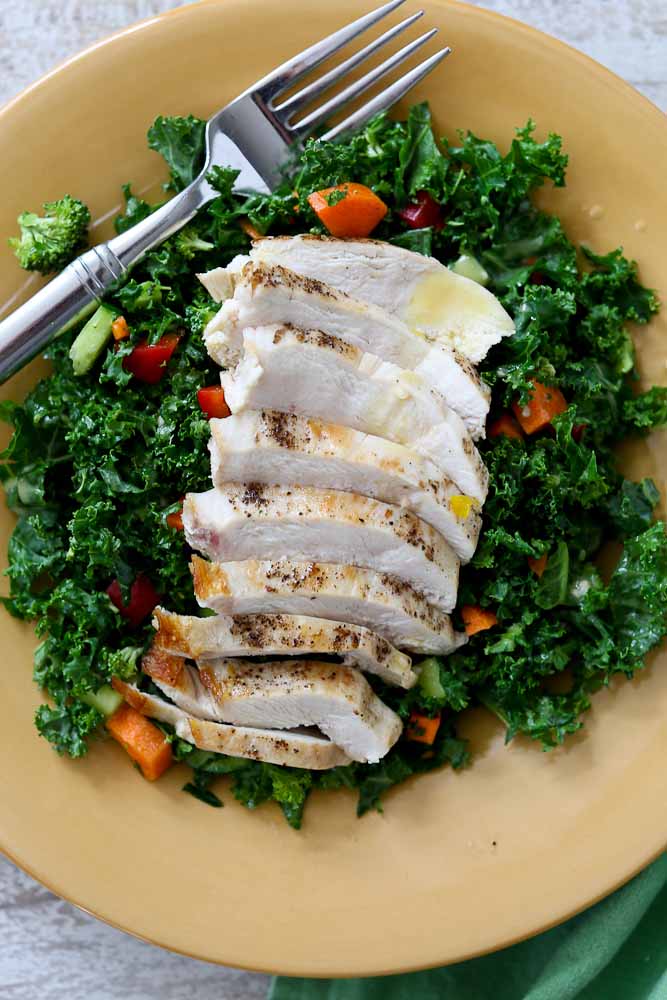 The Whole30 ended, but Tim didn't go back to his old way of eating. During the Whole30 he started reading one of my books, Tools of Titans by Tim Ferris. (Side note: awesome book…highly recommend.) That book led him to Ferris's 4 Hour Body, which inspired him to continue eating a more low-carb, high protein diet beyond January.
This is a salad that fits the bill for what Tim is looking for in his lunches and is great because I can make it ahead of time and it feeds us both for lunch for a few days….