This One Pot Penne and Broccoli Recipe is a creamy, but light dinner that's ready in less than 30 minutes!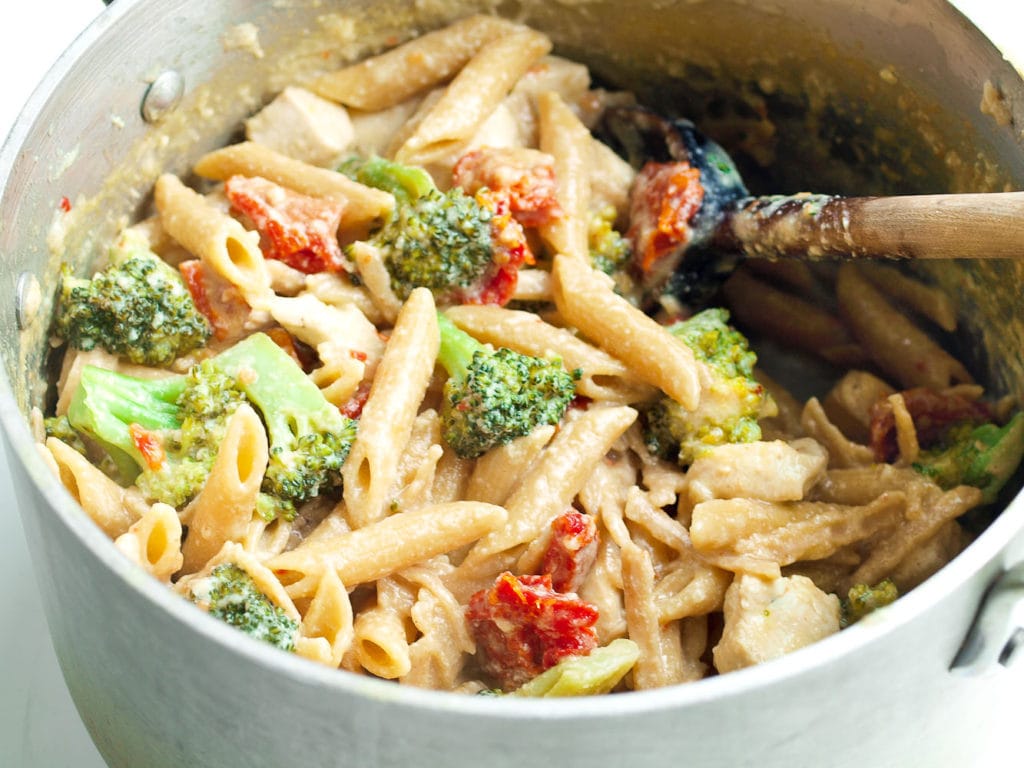 I have another one pot pasta recipe for you today that I think you're going to love: One Pot Penne with Broccoli. It couldn't be easier and it's a delicious meal!
Have you discovered the wonder that is one pot pasta yet? Let me tell you, when I learned about this dinner time miracle, it was quite a revelation. Dump some ingredients all in one pot, let it cook together, and in the end you have a complete meal with minimal clean up? Revolutionary.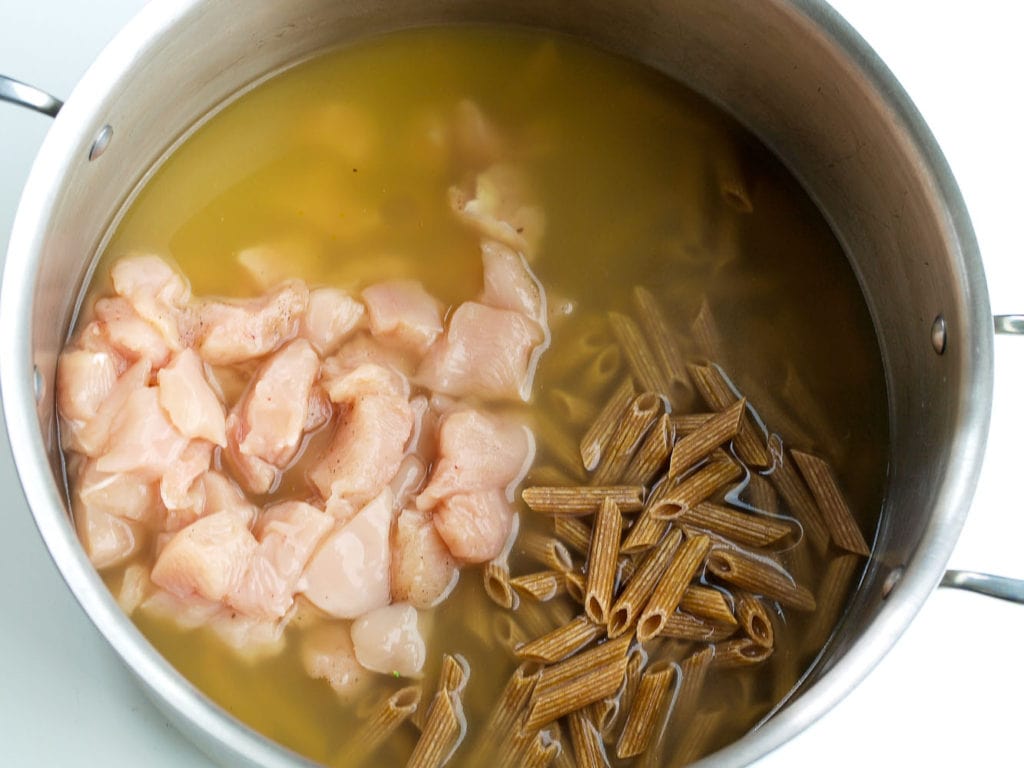 The possibilities are endless and I've had fun creating new flavor combinations. This combination of penne, broccoli, and sun-dried tomatoes is fabulous.
I've played around with the method and the ingredients and have found when the pasta cooks in chicken stock it lends the best flavor. The pasta's starch helps thicken the sauce naturally. It's creamy, but doesn't have any cream! I made a healthy swap and used Greek yogurt, which gives us a similar creaminess, but is much lighter.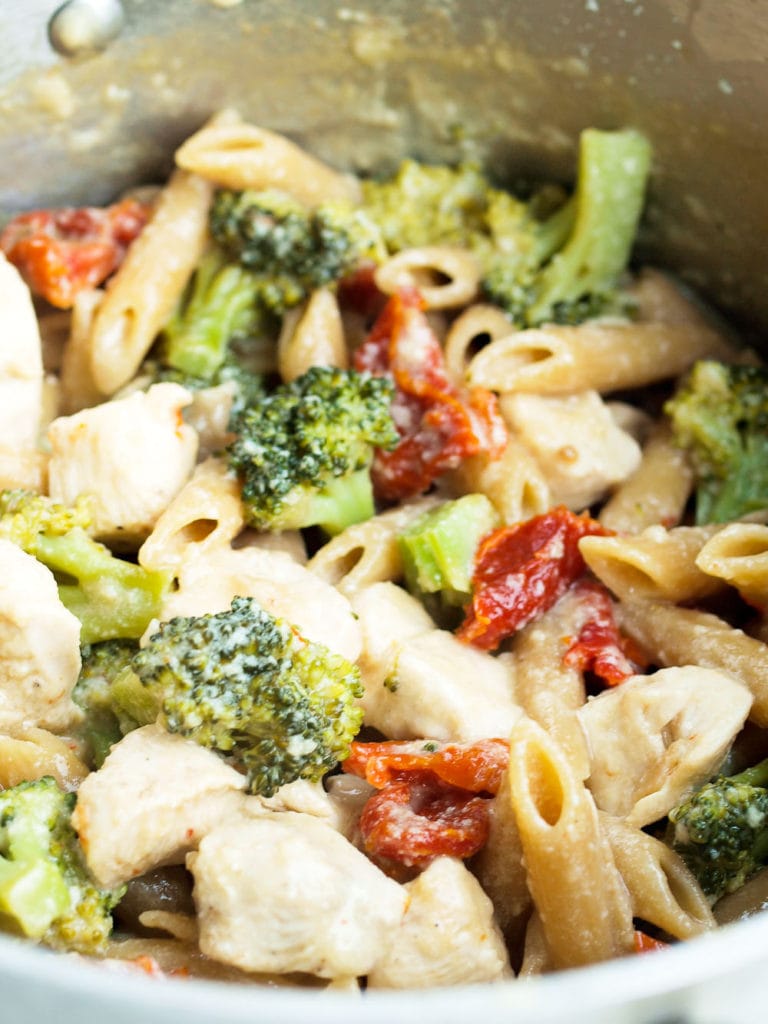 If you have a pasta-loving kid, this recipe is a great way to help them enjoy broccoli. I've found that if you have a food your child is reluctant to eat, it's much easier to have him accept it if you pair it with a favorite food. In this case, creamy and cheesy pasta makes broccoli much more appealing than it normally is to an average kid!…