These Peanut Butter Snowballs are made with just 4 ingredients and are a healthy, gluten-free treat!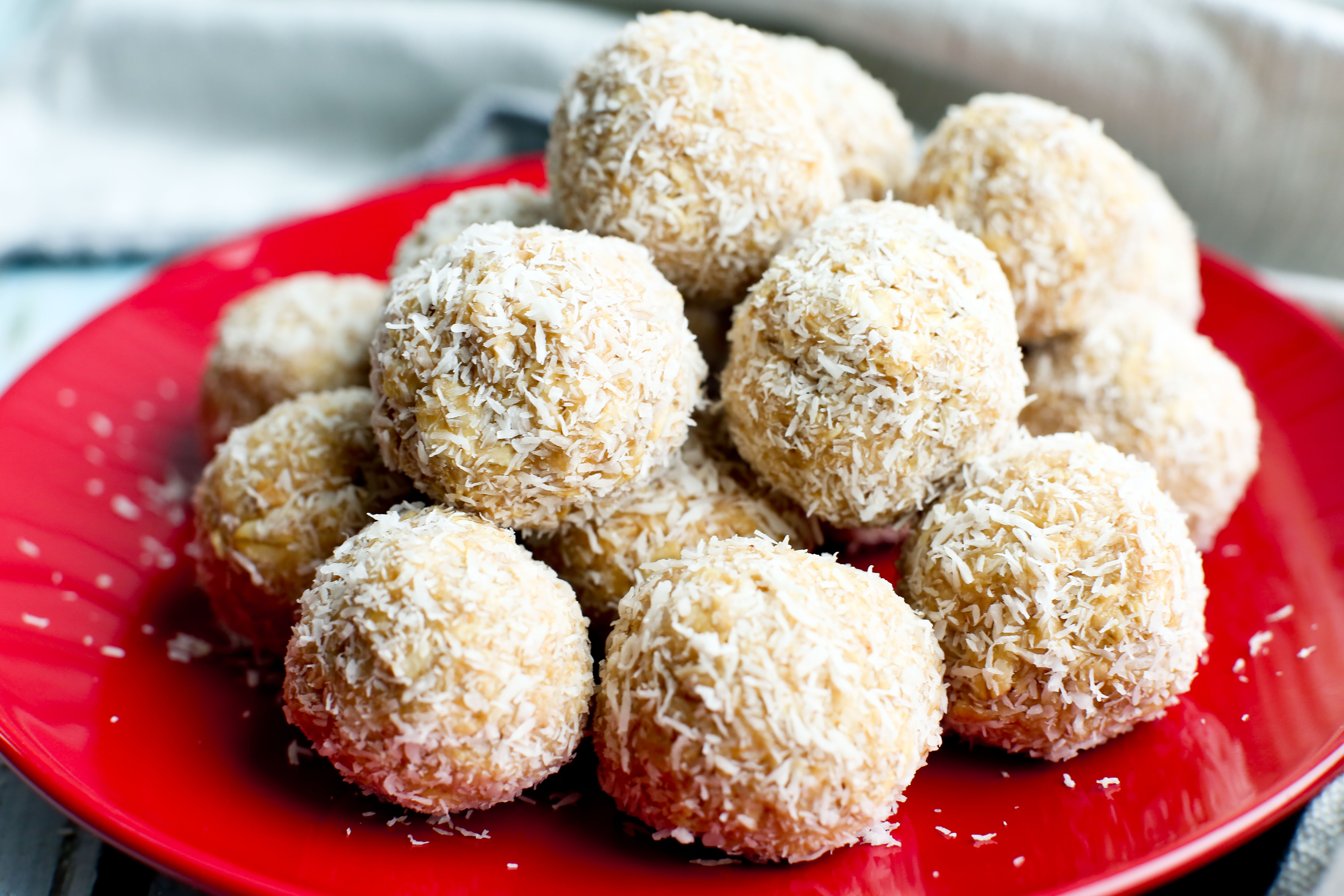 Just like that, it's December and I'm in full-on scramble-to-get-it-all-done mode. UGH. Why do I do this to myself every year? The part of my brain that reminds me to get things done ahead of time must be broken. If you're like me, this recipe is for you. It's healthy, it's holiday-ish, and best of all, it's super quick.
Don't fancy yourself a baker? No worries–these Peanut Butter Snowballs are easy enough for my eight year old to make. They are made with just four basic ingredients you might already have in your pantry right now. Peanut butter+honey+oats+shredded coconut. Boom. Done.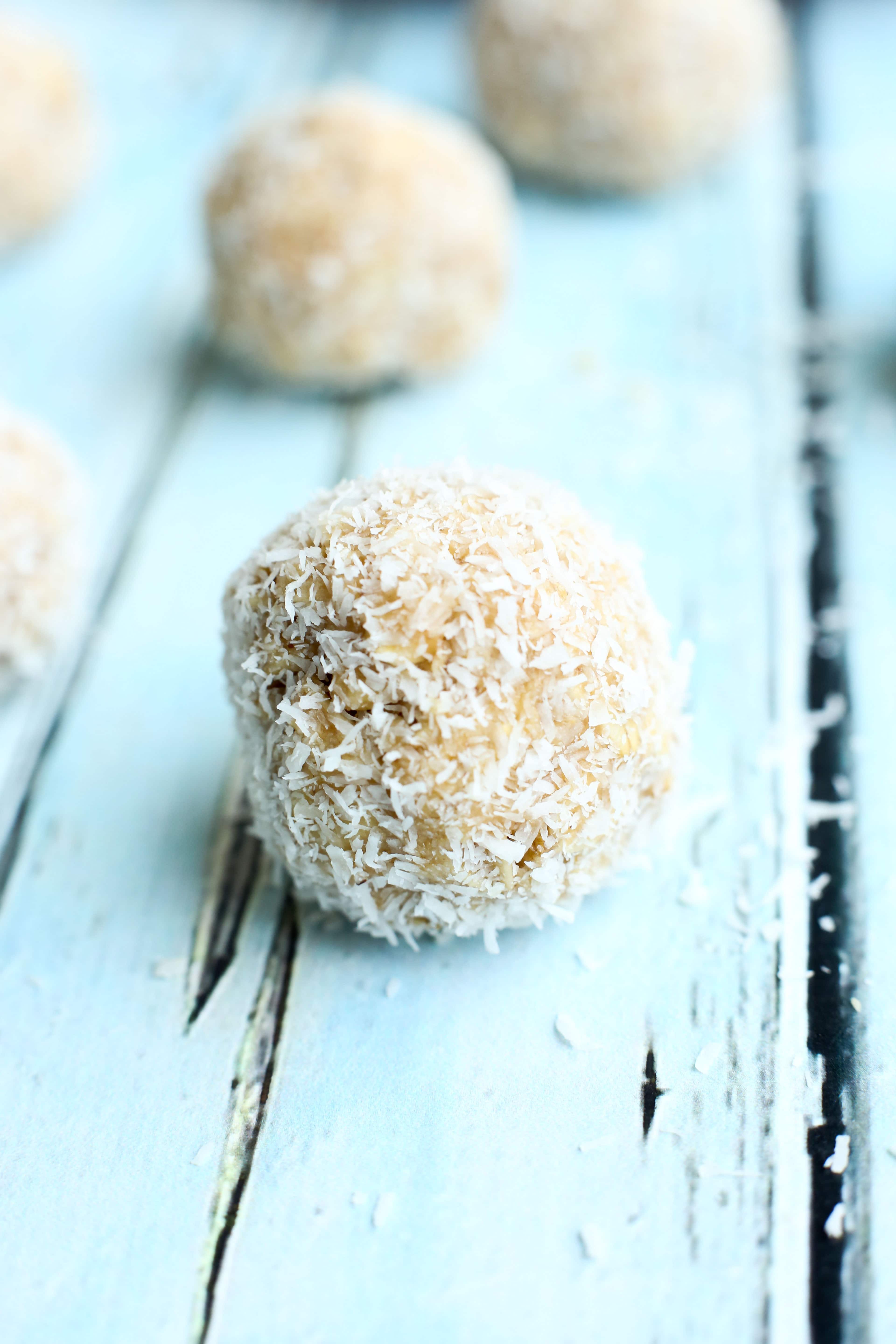 I use the combination of peanut butter, honey, and oats in my recipes often. Why? They are common ingredients most people have or can get easily, they taste amazing together, and have a great nutritional profile. You can easily sub out the peanut butter for almond butter, cashew butter, or sunflower seed butter. I use peanut butter because it's a favorite around here and the cheapest option. …