If you grew up loving Orange Push-Ups, an Orange Julius, or Orange Creamsicles, this Dairy-Free Orange Creamsicle Smoothie recipe is for you!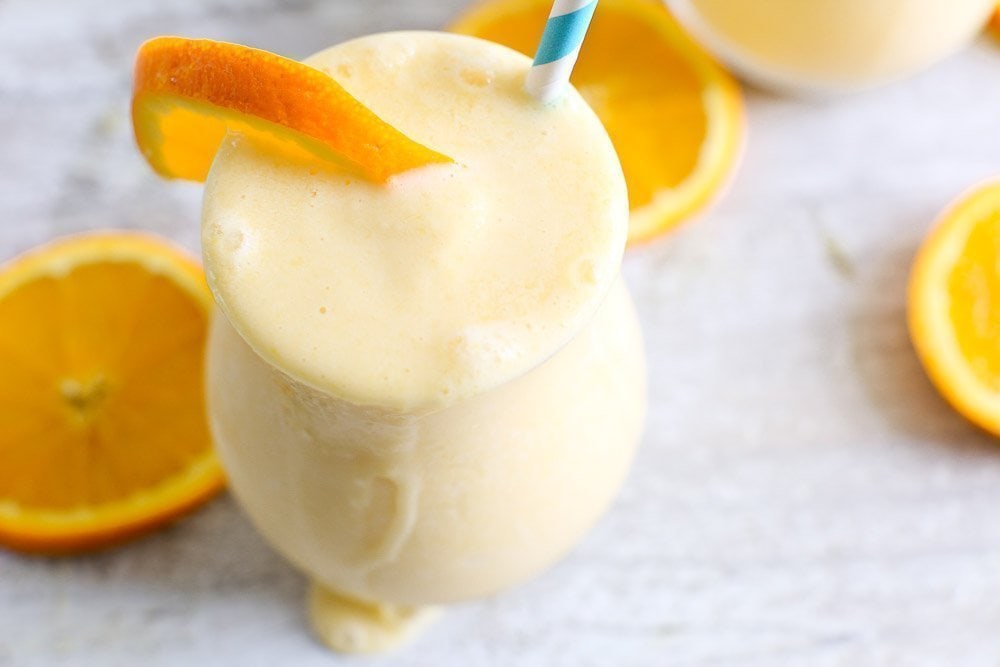 One of my greatest joys in life is taking a treat that is traditionally unhealthy and turning it into something that is not only nutritious, but also delicious. Is it weird that I get joy from this? Because I totally do.
When I first made this Dairy-Free Orange Creamsicle Smoothie, I couldn't wait to gulp it down. Instead, my kiddos, Meghan and Luke, hogged the whole thing and I barely got a taste.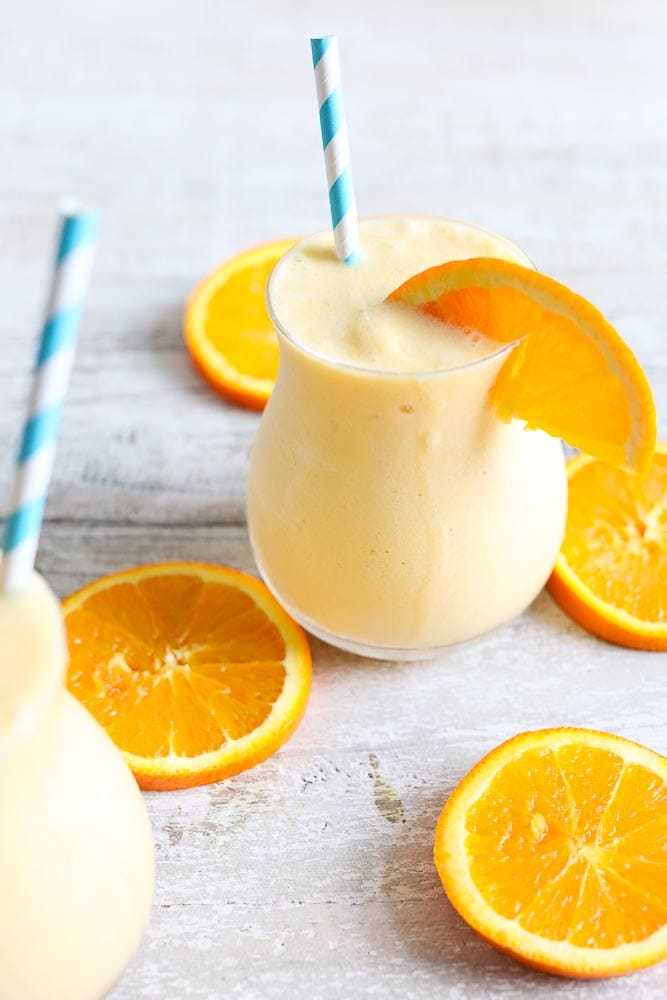 I couldn't be upset when I heard them making "Mmmmm!" sounds as they drank. Plus, I knew I had plenty more oranges in the pantry and I'd definitely be making more.
This Dairy-Free Orange Creamsicle Smoothie brings me back to my childhood, when I loved Orange Push Ups. I loved the creamy texture, the sweetness, and and bright orange flavor. This smoothie brings you all of that but in a much healthier way. …