Having the Super Bowl the first weekend in February is an assault on all the well-intentioned people who make New Year's Resolution to eat healthier.  One month into the new year and BAM you're hit with an event that gives everyone an excuse to eat things like chicken wings and nachos.
Yes, I just had to google "super bowl food" to see what normal people eat at Super Bowl parties.  I'm well aware of my location outside of the regular folk who know these things thankyouverymuch.
The Super Bowl is just one of a string of events that could lead to an entire year of unhealthy eating (and drinking) if we let it.  After the Super Bowl, there's Valentine's Day.  Then it's Fat Tuesday, St. Patty's Day, Easter, Cinco De Mayo, summer cookouts, the 4th of July…you get my drift.
Rather than use every event as an excuse to eat unhealthy food, I propose we create delicious alternatives that don't taste like deprivation.  While I think it's totally fine to indulge in things like wings and nachos on occasion, if you have a goal in mind that you're working towards (like losing weight after having a baby), here are some choices that are kinder not only to your waist line, but your total health.
Everyone loves guacamole, so why not whip up this Football Game Guacamole?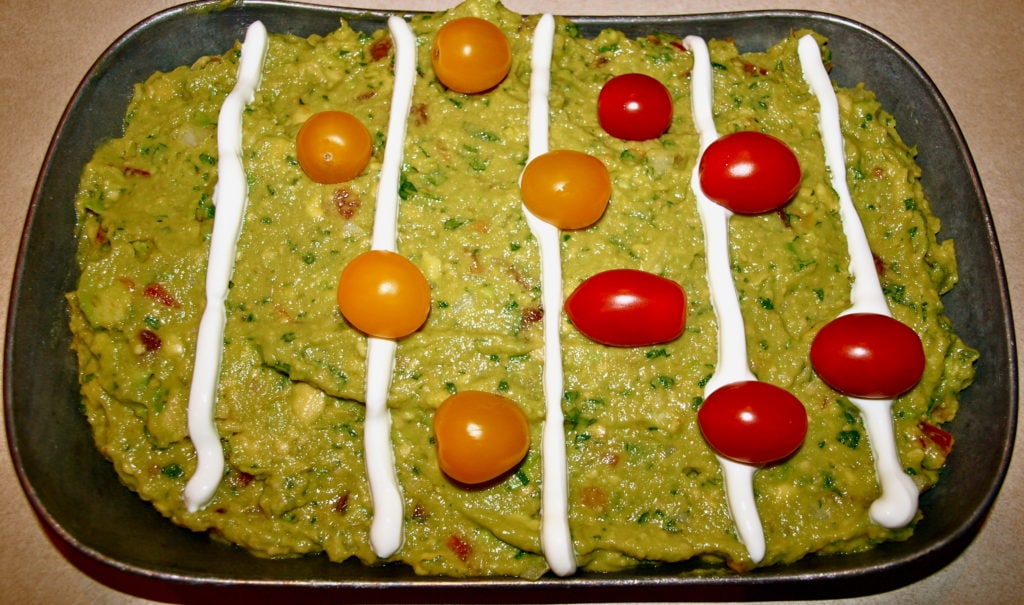 Instead of regular potato chips, try these delicious veggie chips. They're always a crowd favorite.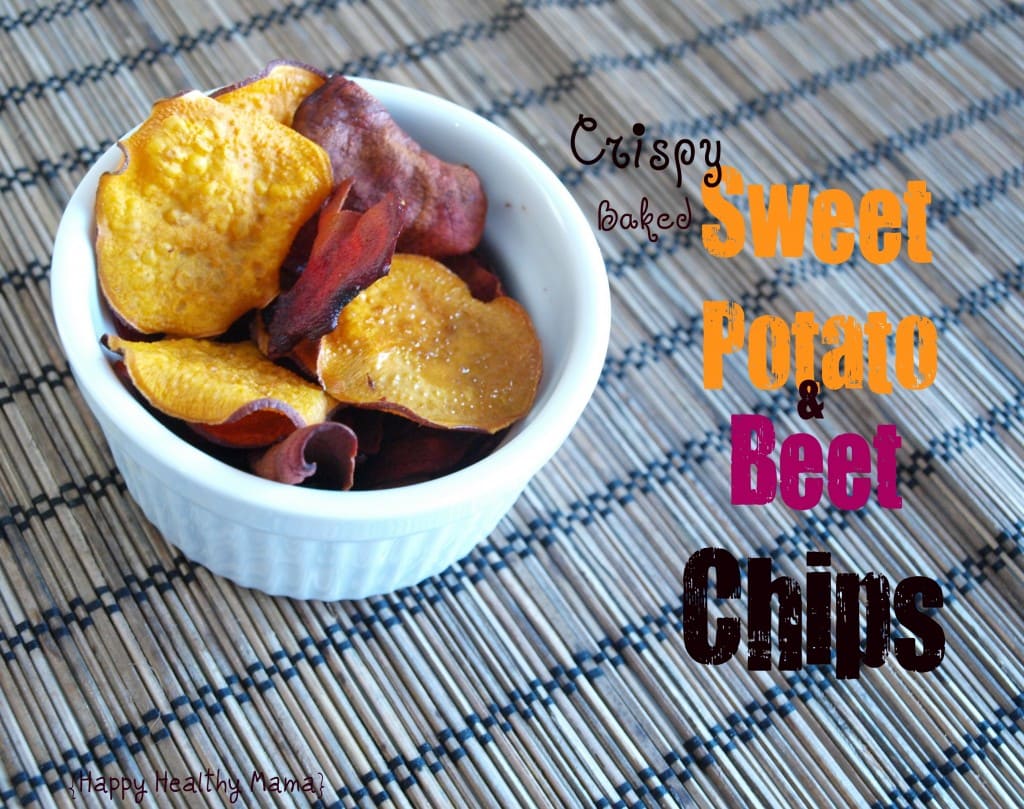 Dips and spreads make perfect Super Bowl food; this vegan carrot spread is a healthy choice.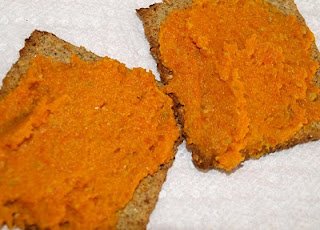 If you are looking for some healthy finger foods, try these quinoa pizza balls.  They are fantastic and perfect for all ages!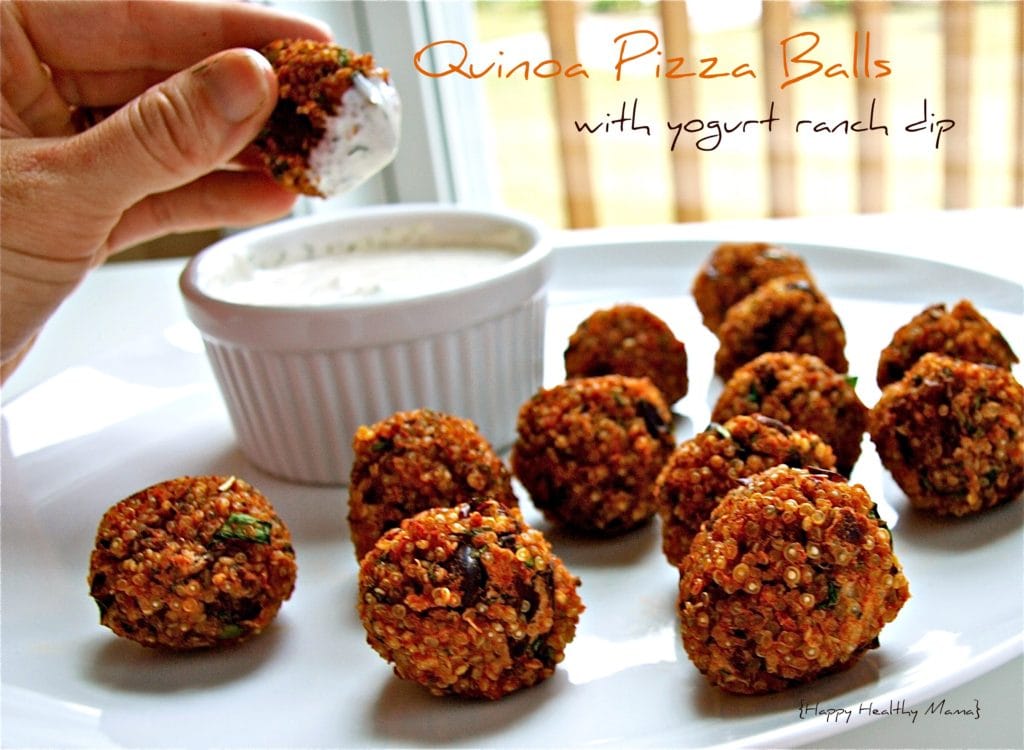 You could also make Cocoa-dusted almonds, Parmesan Roasted Chickpeas, or these cute little Spinach-Cheese bites (great toddler food, too!).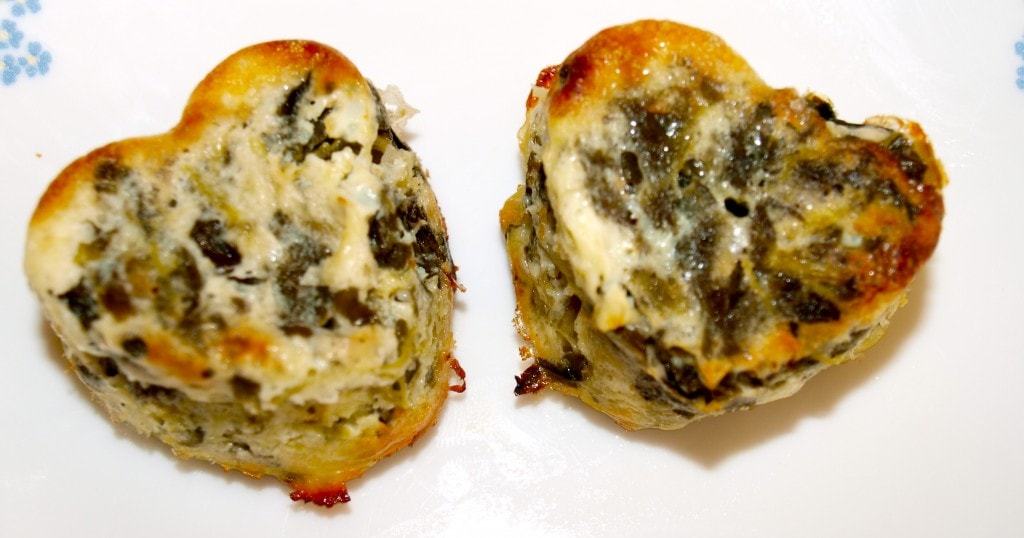 If you are feeding a crowd and need a main dish idea, try these Vegan Sloppy Joes.  They are fast and easy, too.  Another option is my Three Bean Vegan Chili, which can be made in the slow cooker.  Easy peasy!
If you need something sweet, make these healthier than the usual Brown Rice Crispy Treats.  No one ever guesses that these are healthy!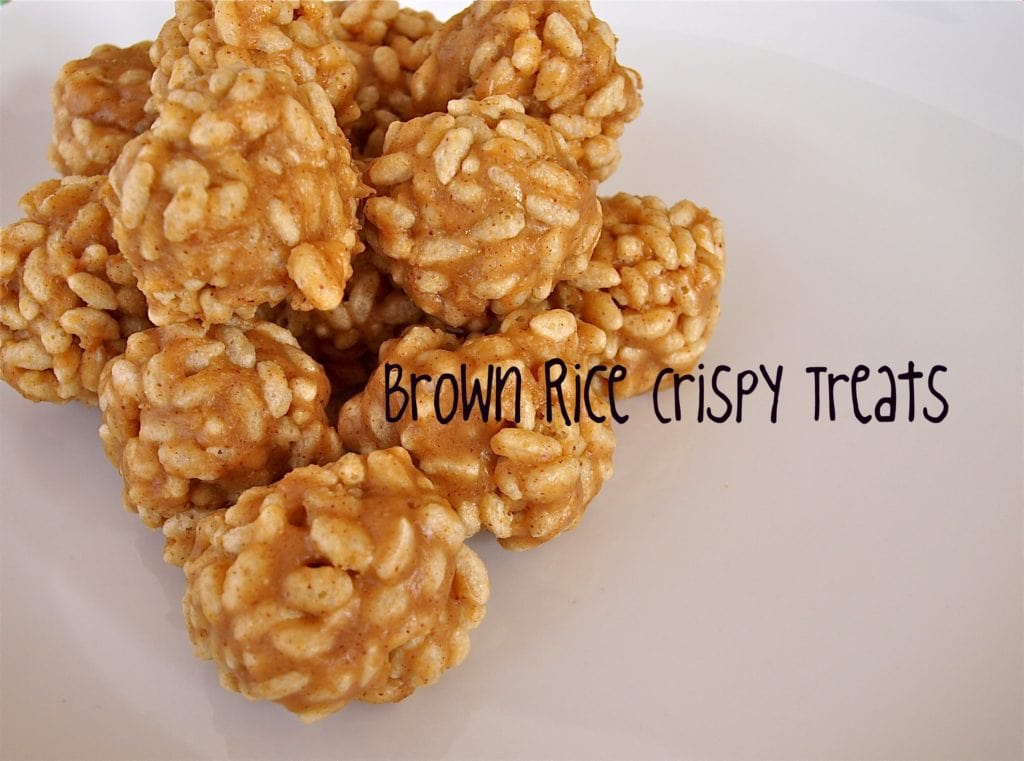 I hope this gives you some ideas for healthy alternatives to the usual Super Bowl food.  Now you can watch the game, eat delicious food, and keep those New Year's resolutions in check.
Tim's from Massachusetts, so we'll be cheering for the Patriots to pull out a victory.  Although Meghan's not sure if they are going to be her team or not.  When we were trying to test her allegiance one day, I said, "Daddy likes the Patriots and Mommy likes the Lions.  Which team do you like?"
She paused, and then answered confidently, "I like the Monkeys!"