If you are looking for recipe inspiration for your Instant Pot, keep scrolling and you'll find almost 100 Healthy Instant Pot recipes below. Happy Instant Pot cooking!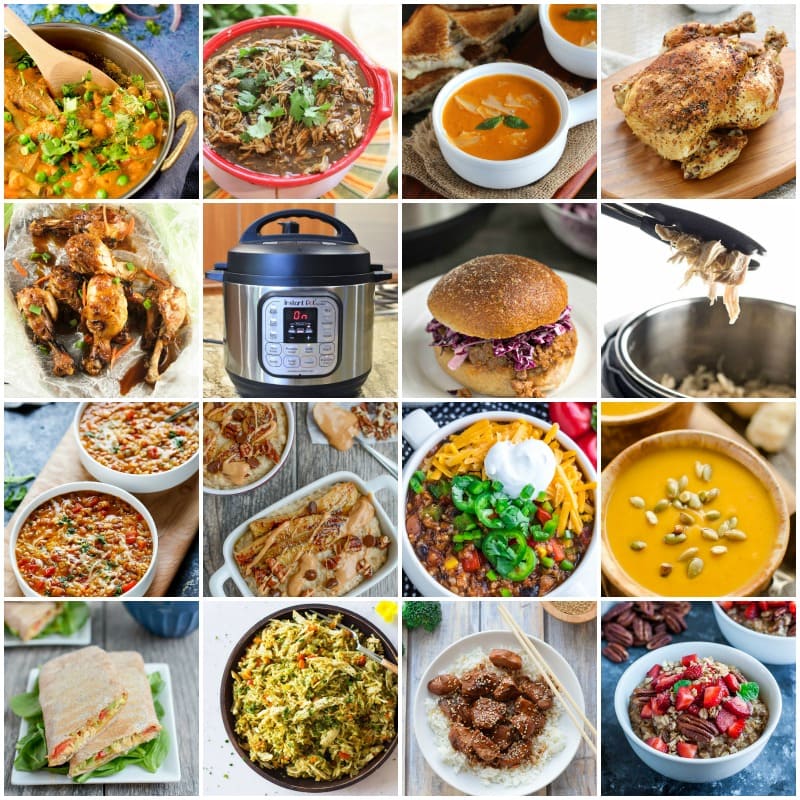 Links to products are affiliate links. Thank you for supporting Happy Healthy Mama!
Do you have an Instant Pot? I bought mine almost exactly one year ago, and at first it sat in the box. It was a bit intimidating and I wasn't sure what to do with it. Eventually, I unboxed it and started experimenting. Now, I use it every week.

Is anyone asking themselves "What is an Instant Pot?" If so, let me get you up to speed.
An Instant Pot is a device that combines an electric pressure cooker, slow cooker, rice cooker, and yogurt maker all in one handy unit. It's easier to use than a traditional pressure cooker–just press a few buttons and you're good to go. It's very user-friendly, which probably attributes to its growing a cult following in the last year or so.
Even though I use it often, it's mostly for a few staple recipes that I love. I make a whole chicken in there almost weekly and started using it for my bone broth as well. You can cook a whole chicken in less than an hour. It's a game-changer! It's so much cheaper to buy a whole chicken and then you've got cooked chicken ready to go for quick and healthy lunches or dinners.
I also love my Creamy Instant Pot Lentils and make those often, too.
I decided, though, I need to keep expanding my healthy Instant Pot recipes repertoire. So I did some searching and found almost one hundred healthy Instant Pot recipes! I'll be using my Instant Pot every day! I hope you will, too.
Healthy Instant Pot Recipes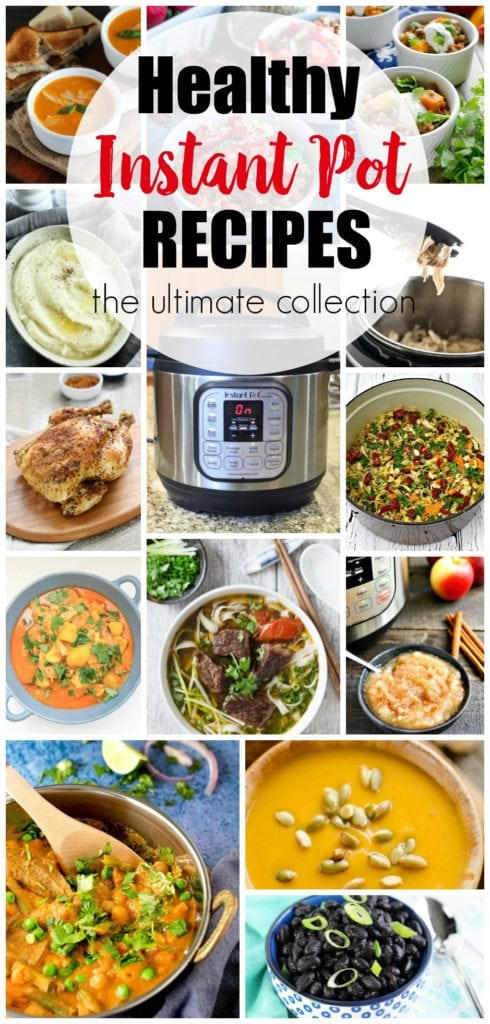 Healthy Instant Pot Soup Recipes
If you love soups, the Instant Pot is the perfect way to make them! You can have healthy, homemade soup FAST.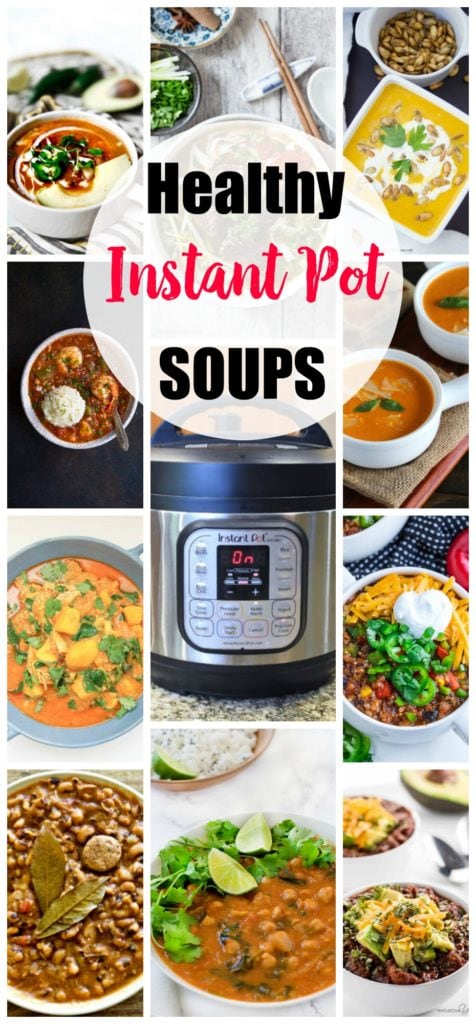 Pressure Cooker Creamy Butternut Squash Soup
Amazing Curried Butternut Squash Soup (vegan)
Instant Pot Bean and Sausage Soup
Whole30 Instant Pot Seafood Gumbo
Instant Pot Vegetarian Quinoa Chili
Cream of Broccoli Soup (vegan)
Butternut Squash Soup (vegan)
Crazy Good Instant Pot Carrot Soup
Chicken, Sweet Potato, and Kale Soup (Whole30 and gluten-free)
Butternut Squash and Apple Soup (Whole30)
Broccoli Cheddar Soup (Low Carb, Grain Free)
Instant Pot Chicken Noodle Soup with Spinach
Instant Pot Black Bean Soup with Tomatoes (Gluten-free, Vegan)
Low Carb Loaded Cauliflower Soup
Instant Pot Beet and Leek Soup
Instant Pot Pumpkin Walnut Chili
Healthy Instant Pot Dinner Recipes
Whether you eat meat or prefer vegetarian or vegan dinners, these healthy Instant Pot dinners can help you get healthy, homemade dinners on the table super fast. 

Chicken
Winner, winner, chicken dinner! Everyone loves chicken for dinner and here are enough recipes to keep your family eating a different variety for a long time. No more boring chicken dinners!
Instant Pot Faux-Tisserie Chicken
Instant Pot Chili Lime Chicken Thighs
Instant Pot Spaghetti Squash Chicken Alfredo
Instant Pot Whole Roast Chicken (Paleo)
Instant Pot Citrus Herb Basque Chicken
Instant Pot Ginger Garlic Drumsticks
15-Minute Instant Pot Salsa Verde Chicken
Easy Instant Pot Shredded Buffalo Chicken
Instant Pot Gluten-Free Red Beans and Rice
Instant Pot Chicken Salsa Lettuce Wraps
Instant Pot Shredded Hummus Chicken
Spicy Coconut Potato Chicken Curry
All-in-1 Instant Pot Chicken and Brown Rice
Vegan and Vegetarian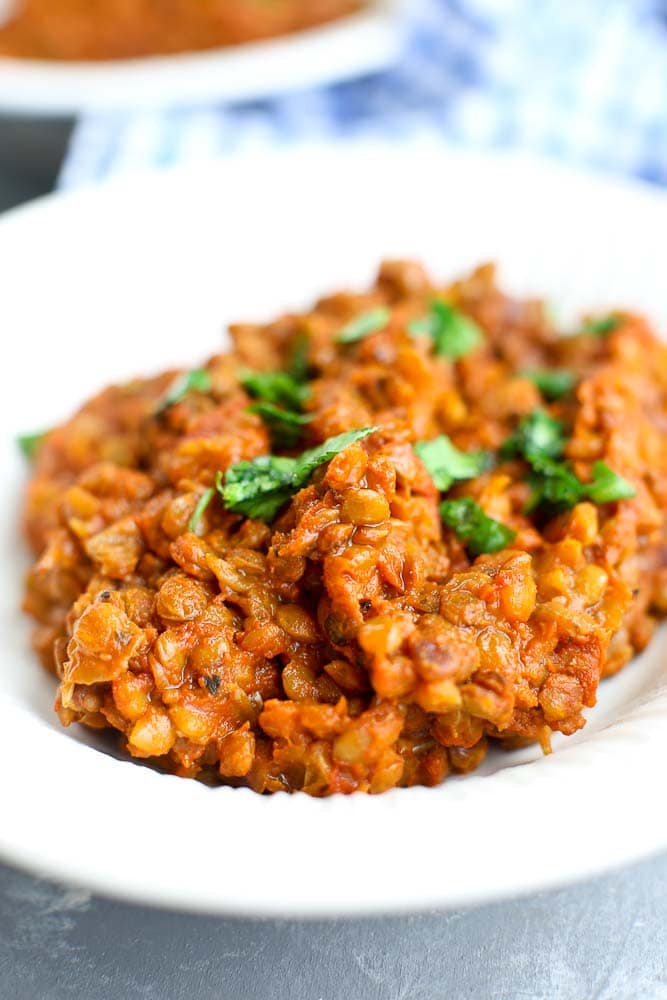 Even if you aren't vegetarian, you've got to try one of these meatless meals in your Instant Pot!
Instant Pot Spinach Chana Masala
Instant Pot Mexican Quinoa Bowl
1 Pot Chickpea, Sweet Potato, Spinach Curry
Instant Pot Vegetable Ratatouille
Instant Pot Cheesy Southwestern Lentils and Brown Rice
Butternut Squash Farro Risotto
Beef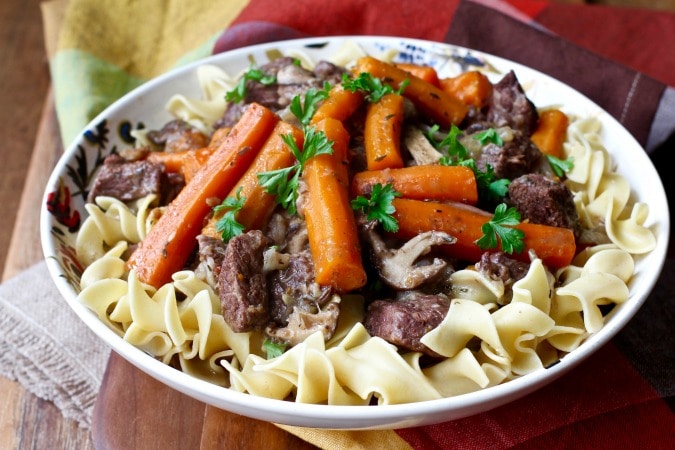 Spinach Garlic Meatballs in the Instant Pot
Instant Pot Hawaiian Sloppy Joes
One Pot Spaghetti Squash and Meat Sauce
Pork, Turkey, and Lamb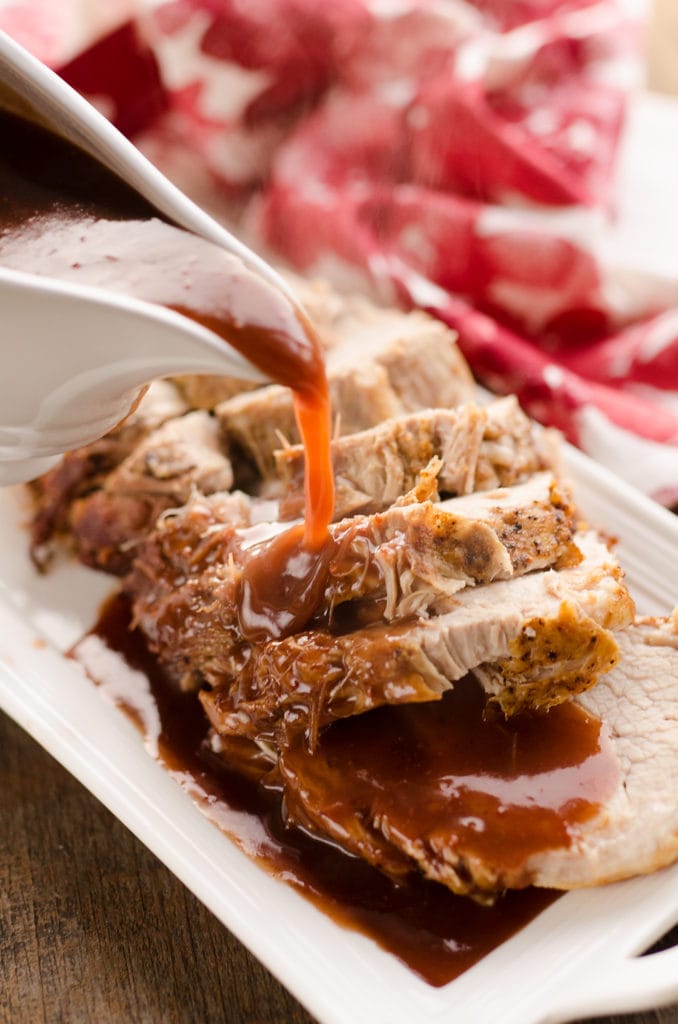 Instant Pot Low Carb Green Chili Pork Taco Bowl
Instant Pot Quinoa with Sausage and Vegetables 
Healthy Instant Pot Side Dish and Snack Recipes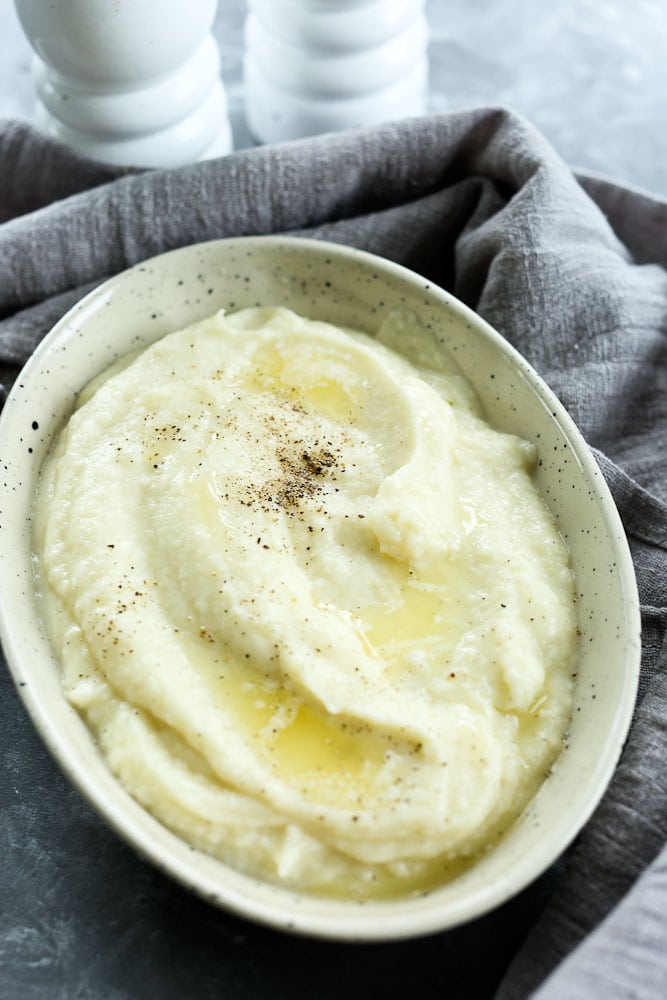 So many great staple recipes can be made in the Instant Pot!
Instant Pot Mashed Cauliflower
Instant Pot Cranberry Orange Sauce
Vegan Cauliflower Queso in the Instant Pot
Healthy Instant Pot Breakfast Recipes
Healthy breakfasts are quick and easy with the Instant Pot. You can even save money and make your own homemade yogurt–regular or dairy-free!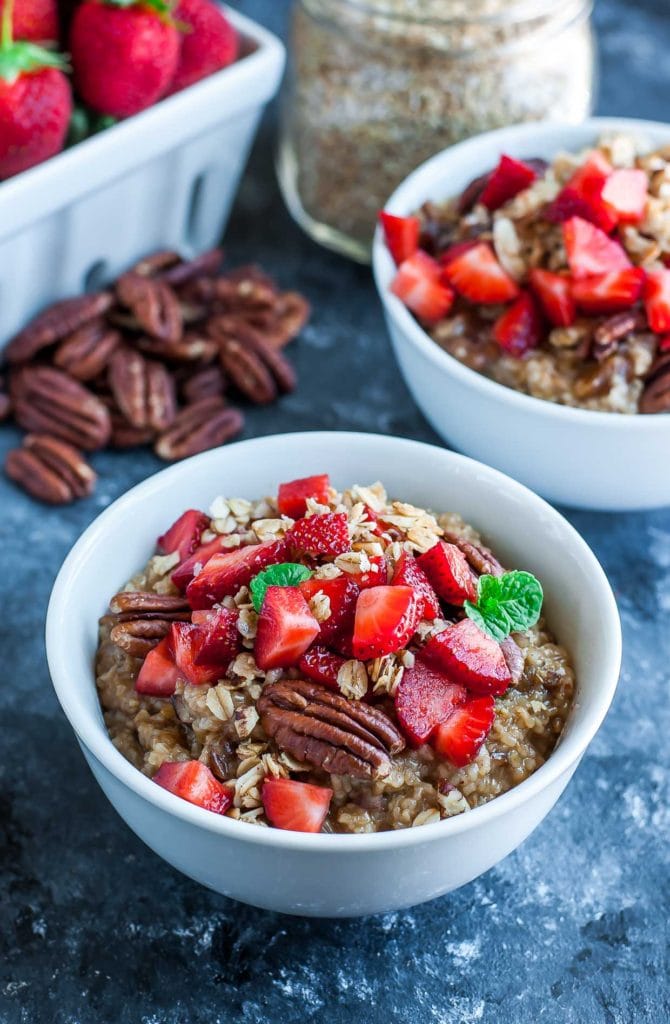 Instant Pot Oatmeal With Caramelized Bananas
Instant Pot Strawberry Trail Mix Oatmeal
If you have any healthy Instant Pot recipes you'd like me to add, please leave the links in the comments!