These Sugar-free Banana Peanut Butter Cookies are super easy to make and are only 50 calories each!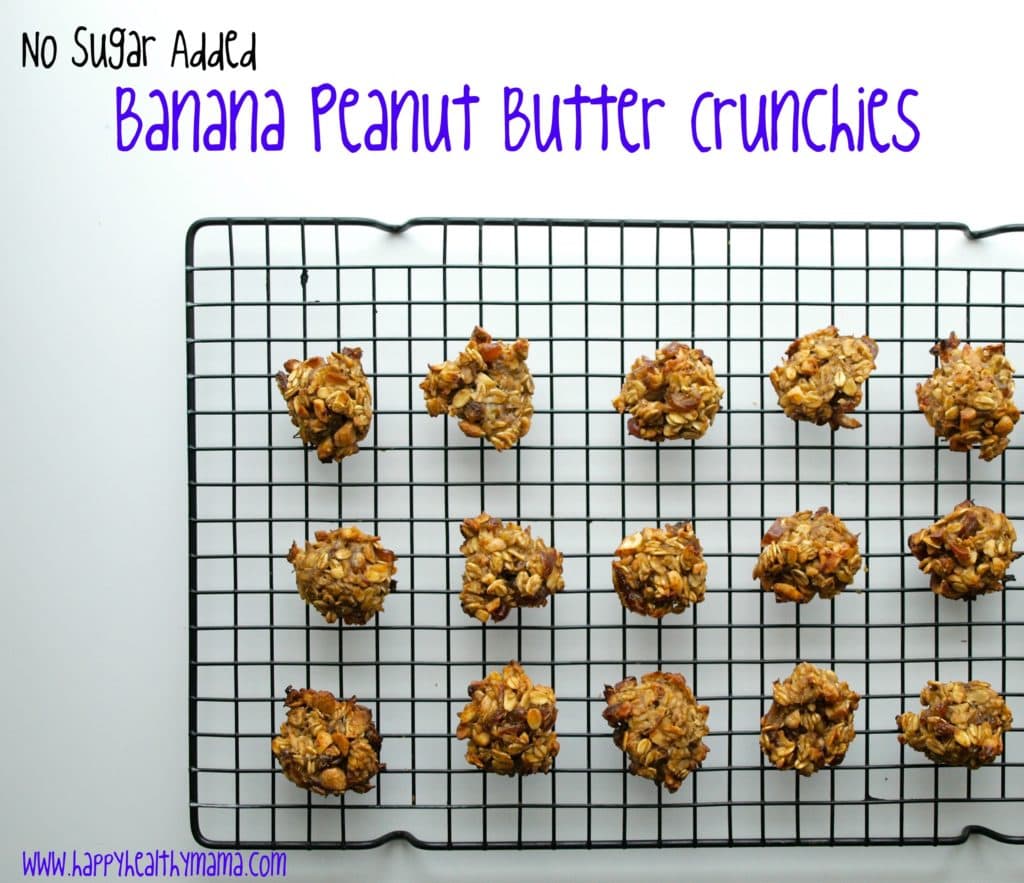 Eating sugar is such a slippery slope.  I always have the best intentions to keep sugar out of my diet, and then, after a while I inevitably get lax with it.
It starts off innocently.  I'll just add a little honey to this peanut butter banana sandwich.  Why not top my oatmeal with some pure maple syrup?  That's not so bad; it's natural sugar, after all.
Then, I'm adding 1/2 cup of Sucanat to every other baked good I make.  I justify it because at least it's unrefined evaporated cane juice and retains some nutrients.
The next thing you know, sugar, whether it be refined or unrefined, natural or not, starts  to take over.
The truth is this:  sugar is sugar.  Whether you consume it in the form of the white refined stuff or via honey, it still has a negative effect on your body.  Which is why I've always contended that sugar, even natural sweeteners, should only be a small part of your diet, eaten in moderation.
The moderation part has been eluding me lately.
So, for the next 40 days, in honor of Lent, I am giving up sugar.  No Sucanat.   No honey.  No maple syrup.  No agave nectar.  Gone, gone, gone, and gone.  Anything with added sugar will not be consumed by me.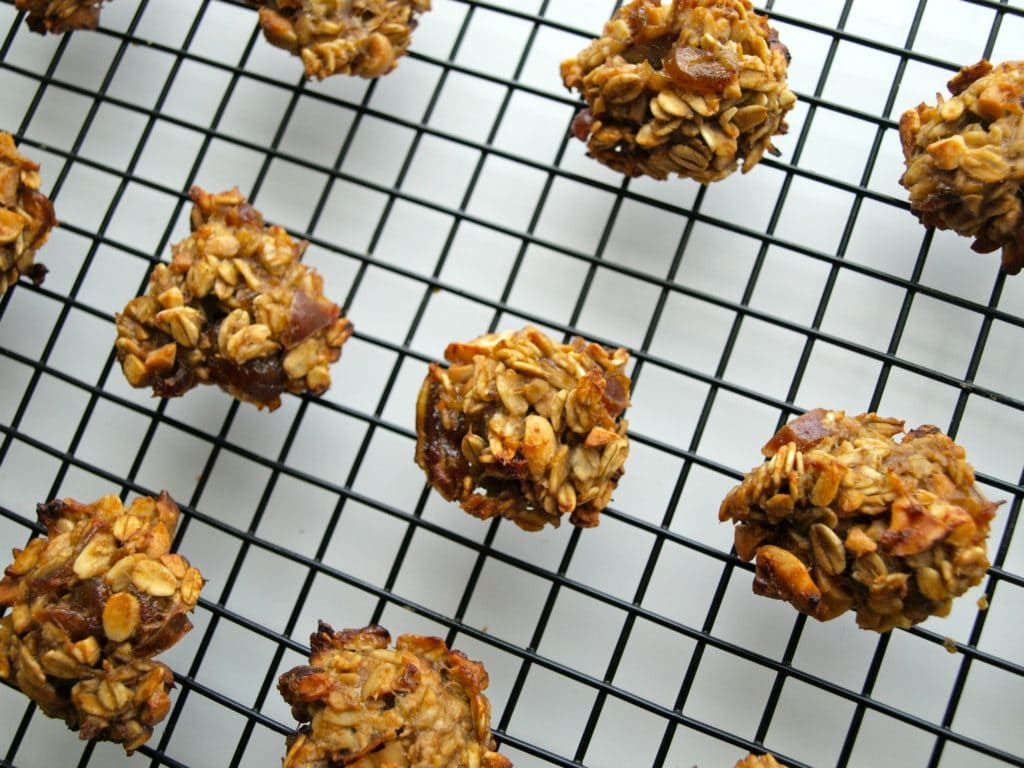 I made these little sugar-free Banana Peanut Butter Cookies as a way to transition from eating way too many sugary foods to eating none at all.  They are not technically "sugar free", but their sugar comes from the bananas and dates.  They are definitely the healthiest cookie I've had in a while.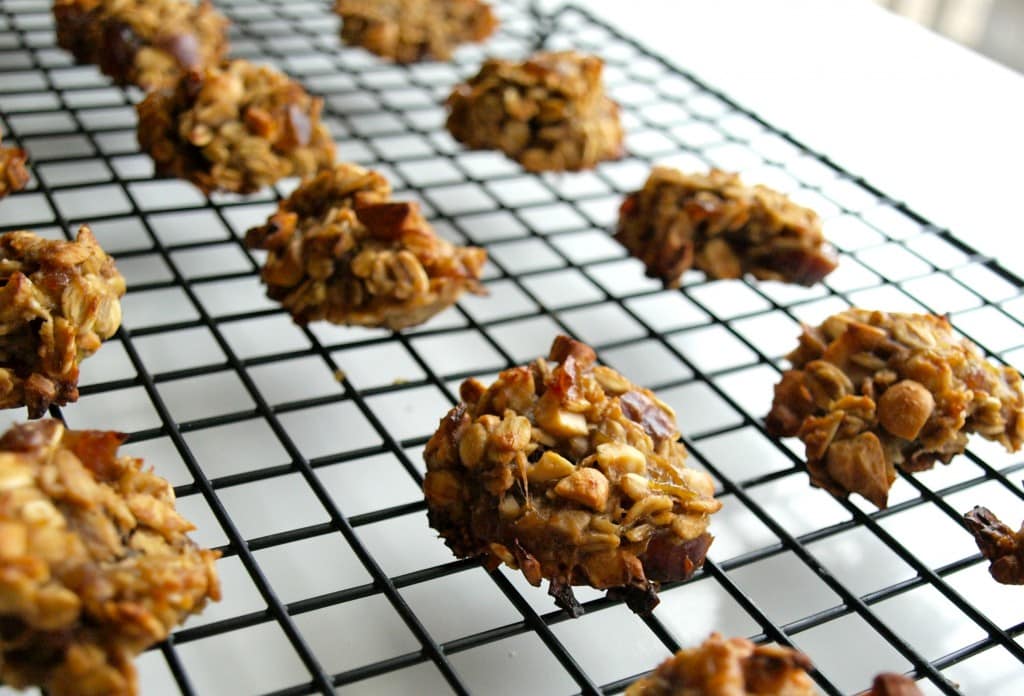 Even though these are healthy cookies, they are satisfying my sweet tooth.  The flavor is strong banana with subtle peanut butter undertones.  The peanuts add a nice little crunch that complements the chewy oats and banana combination.
Whether you are giving up sugar for lent or just want a healthier cookie to feed your toddler or kids, give these little guys a try.  They are easy to whip together and super tasty.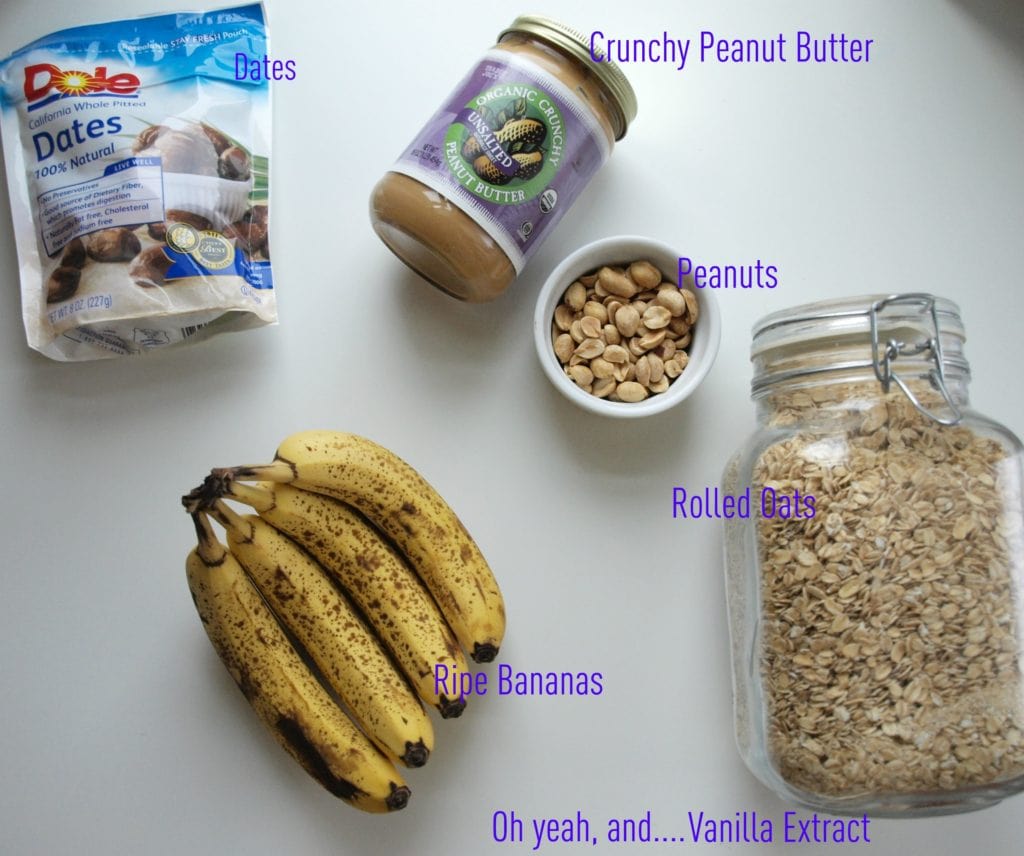 Sugar Free Banana Peanut Butter Cookies
A healthy cookie with no added sugar, these little crunchies are bursting with banana and peanut butter flavor.  They are vegan and gluten-free if you use certified GF oats.
Makes approximately 4 dozen small cookies
1 1/3 cup mashed banana (4 small bananas)
2 cups rolled oats
1/3 cup crunchy peanut butter
1 teaspoon pure vanilla extract
1 cup dates, chopped
2/3 cup peanuts, chopped
Preheat your oven to 350 degrees.  Lightly grease two cookie sheets or line with parchment paper and set aside.
In a large bowl, mix together all ingredients well.  Allow the mixture to sit for 15 minutes.  Drop by the tablespoon full onto the cookie sheets.  Bake for 15-18 minutes, until the tops of the cookies are golden brown.  Enjoy!