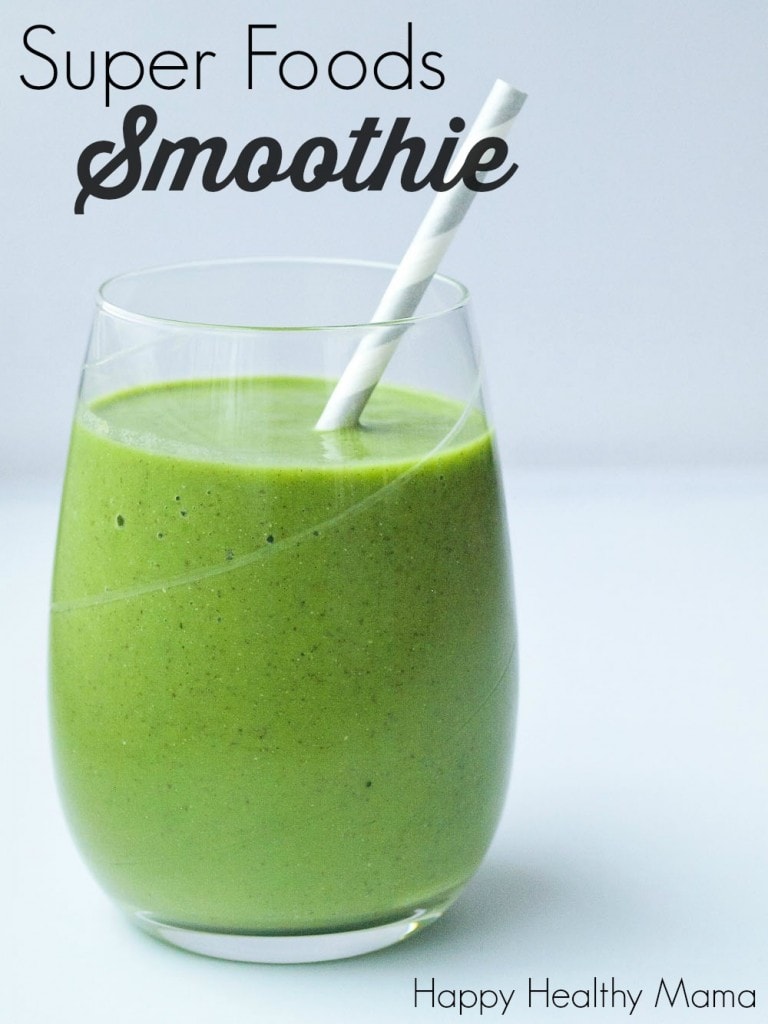 I think it's an unwritten rule that food bloggers' first recipe of the new year must be either a smoothie or a salad.  Go ahead and check all your favorite food blogs first post of this year. I'll be willing to bet that over 3/4 of the recipes you see will be for either a smoothie or a salad.  Mine is practically both.  Green smoothies are basically drinkable salads, right?
So this article says that 'Superfoods' is a trend that needs to die in 2015.  In risk of overextending a trend, I stuck with my title.  Not because it's trendy, but because it's accurate.  The alternate title would be "Green Smoothie", but that wouldn't be very specific, now would it?  Green smoothies are everywhere and people need to know what kind of green smoothie I'm talking about.
Besides, I'm inclined to argue that people eating superfoods is a trend that should stick around.  Obesity is a trend that should go away.  Cancer is a trend that needs to die.  Superfoods?  I'm happy to keep them around.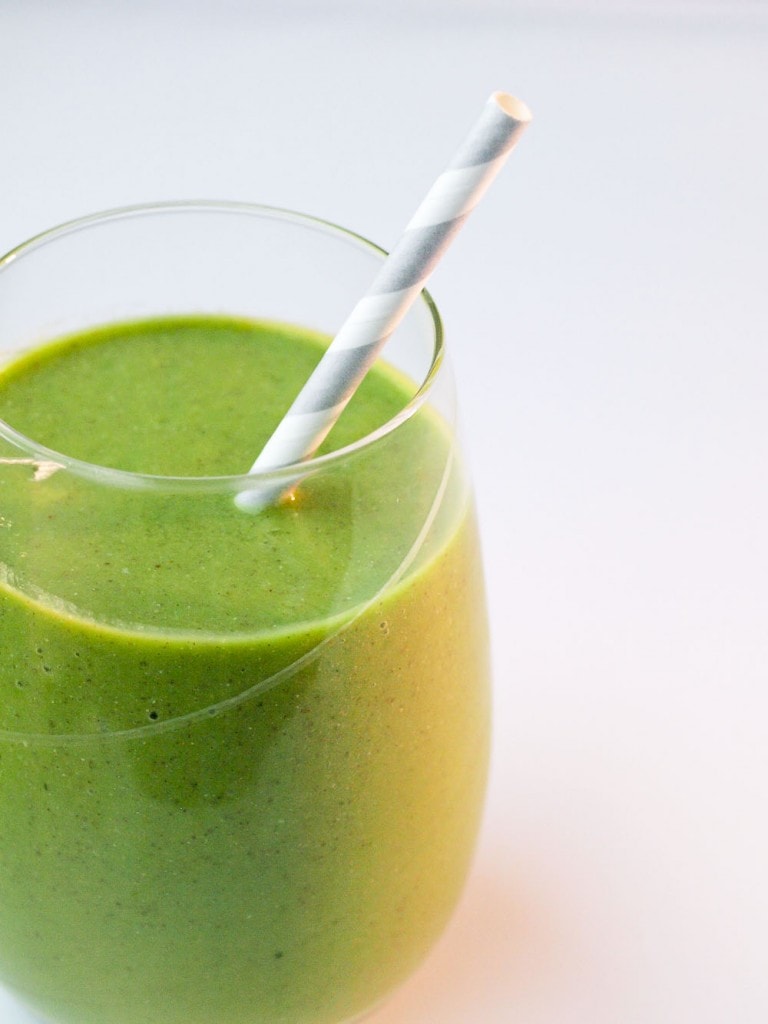 What exactly are superfoods, anyway?  Superfoods are simply foods that are more nutrient dense than your average food. Superfoods can usually tout more antioxidants, vitamins, minerals, and anti-cancer properties than other foods.  Eating a lot of them is a good thing.
This smoothie recipe has three different superfoods. (Four if you count the almond milk, but almond milk isn't as nutrient-dense as whole almonds.) It has kale, which is full of antioxidants, is anti-inflammatory, and is also a great source of fiber, calcium, and iron.  Avocado also makes an appearance.  Besides the healthy fats that are great for your skin and hair, ounce per ounce, avocados have more protein, magnesium, potassium, thiamin, riboflavin, niacin, vitamin E, and vitamin K than any other fruit.  Last we have the mighty chia seed, which adds fiber, protein, and omega-3 fatty acids.
You can't taste the avocado, but it makes the smoothie extra creamy. Kale can be hard to swallow in smoothies, but it works here because I used plenty of pineapple to sweeten everything up.  Luke took one sip of this smoothie and said, "Yuuuuuummmmmm!"  If I get that response when my kid is drinking kale, I'm a happy mama.
Superfoods Smoothie
Makes 1 large or 2 smaller smoothies
1 cup unsweetened almond milk (or milk of choice)
1/2 cup pineapple juice, preferably without added sugar (or add an extra 1/2 cup milk)
1-2 large kale leaves, tough stems removed and torn into small pieces
1 1/2 cups frozen pineapple chunks
1-2 tablespoons chia seeds
1/4 large avocado
Place all ingredients in a blender and blend until totally smooth.  Enjoy!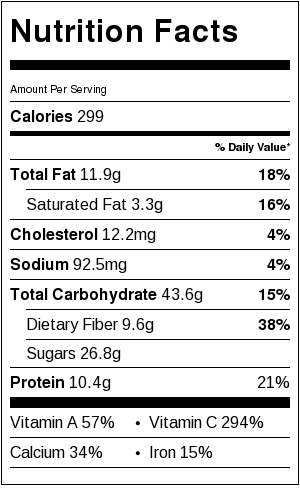 I hope you stick to any healthy resolutions or goals you may have made. This Superfoods Smoothie should help!