Forget lattes and carb-heavy baked goods for today.  Let's get our pumpkin fix from a nutrient-dense No Bake Pumpkin Spice Energy Bar!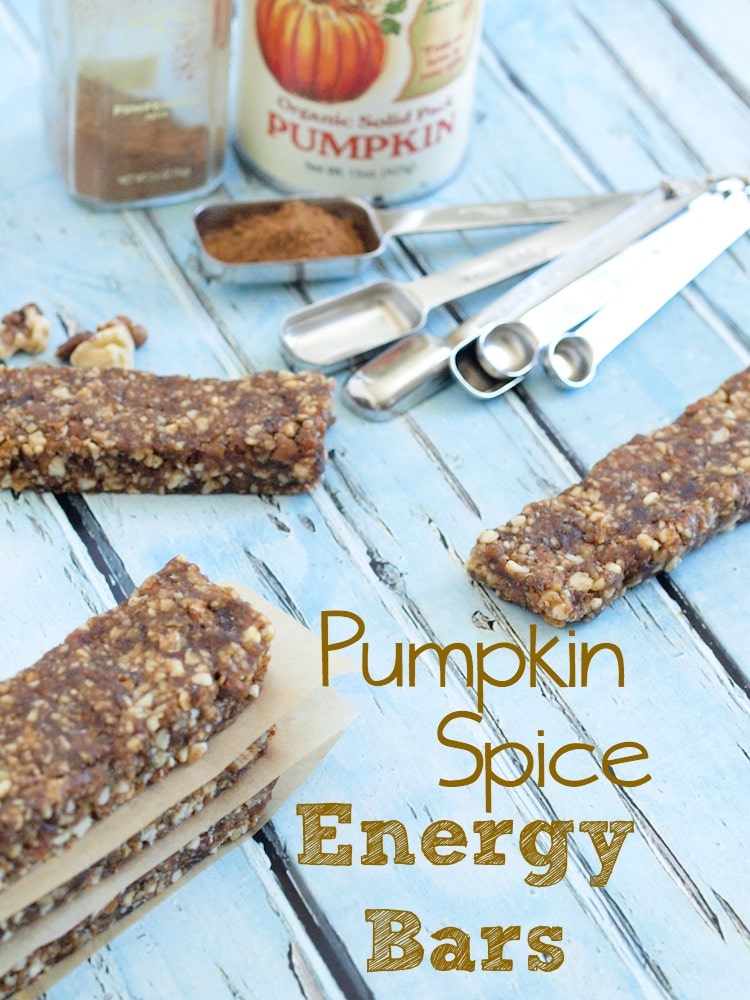 I've been rather wordy in my posts lately.  The funny thing is, I'm kind of quiet in person.  I despise small talk and am not the best at chatting it up at parties.  Give me a blog, though, and a chance to write about food or health, and I just can't stop.  So I'm going to give you a break today and let the pictures do most of the talking.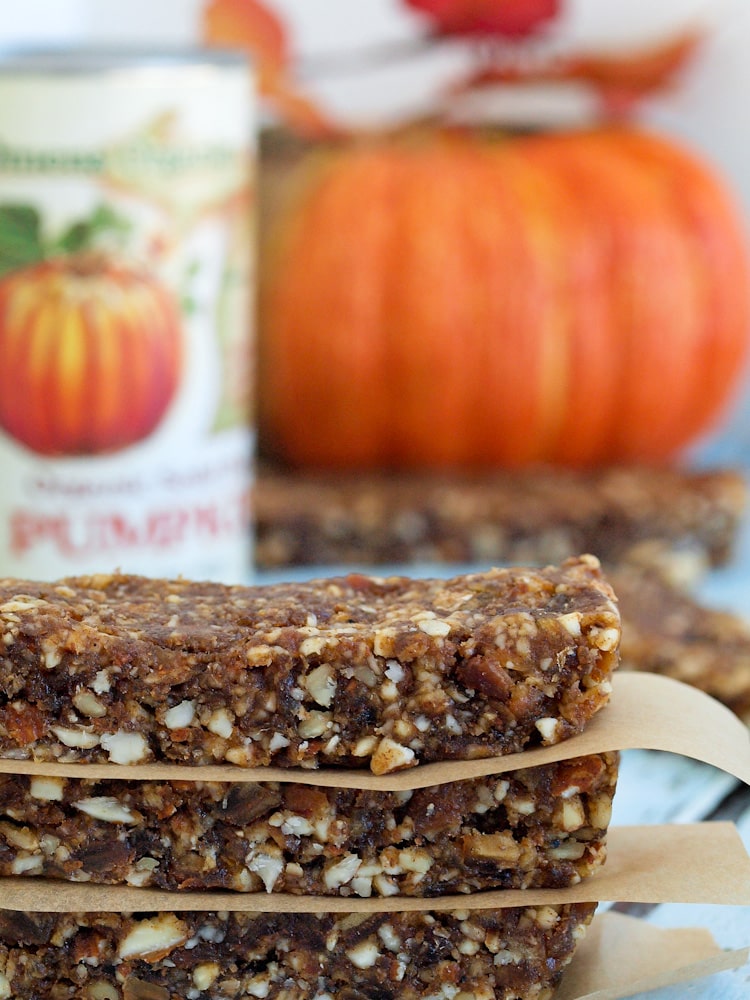 I think you can see what these energy bars are all about without me going on and on about how good they are.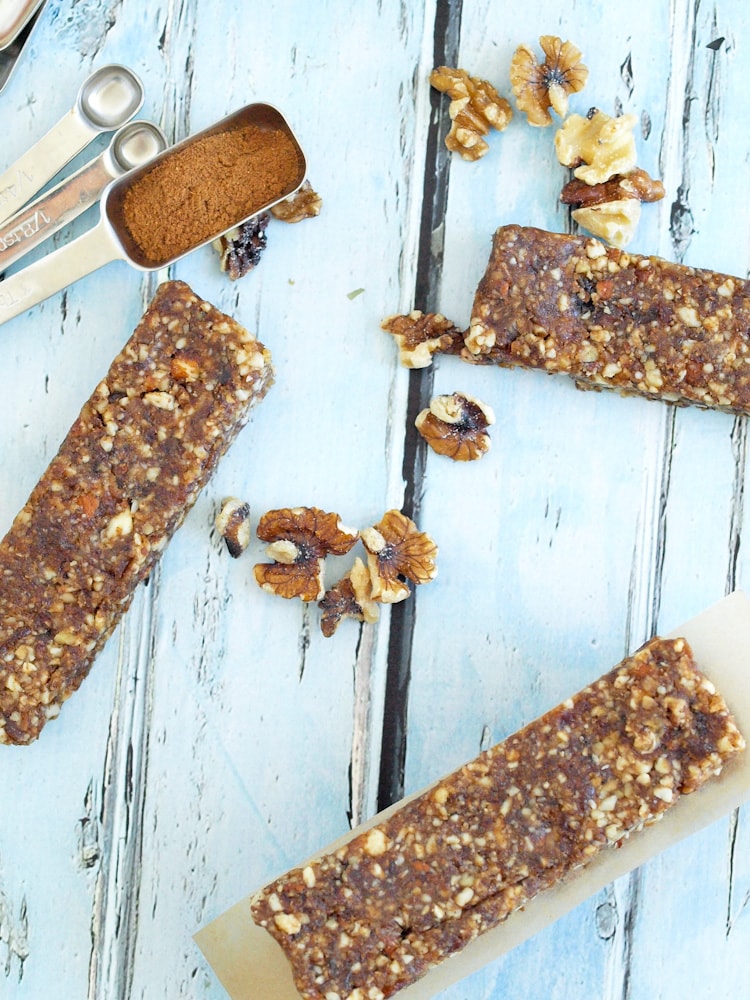 If you are like me and adore anything with pumpkin spice, you will love these bars.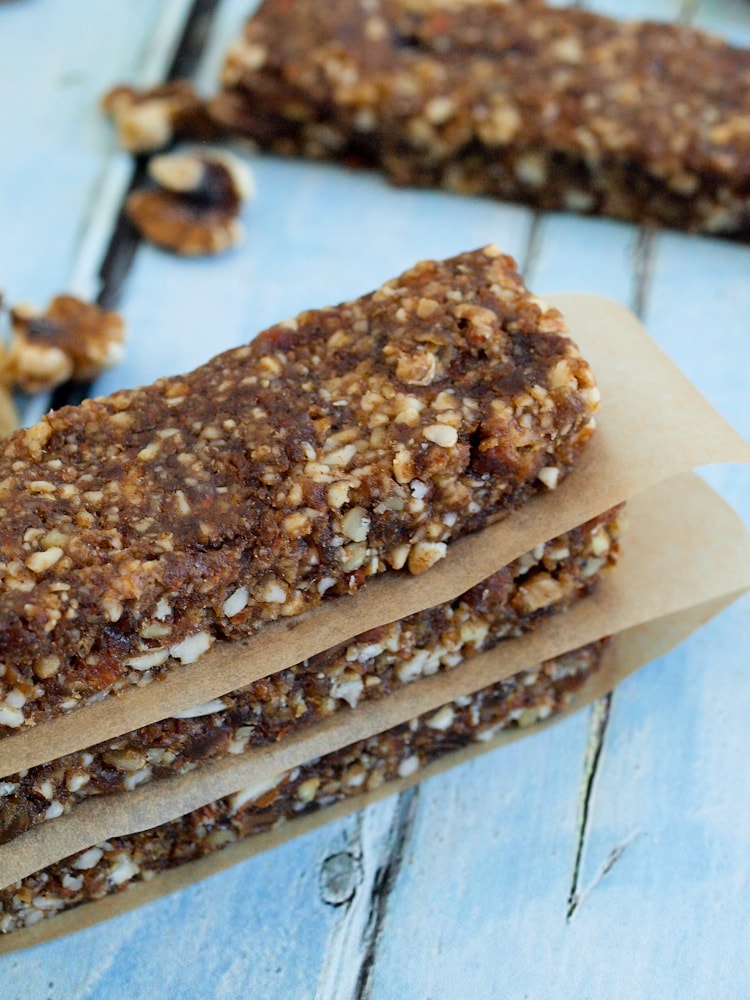 I made these into 7 huge bars.  This created a big, filling energy bar.  As made, they clock in at just over 300 calories.  They are great for a quick breakfast or lunch. If you want a smaller snack size, you can cut each bar into 4 pieces and then you have a just-under-1o0 calories snack.  Another option is to use a larger pan to spread the mixture and make thinner bars.  Mine were very thick.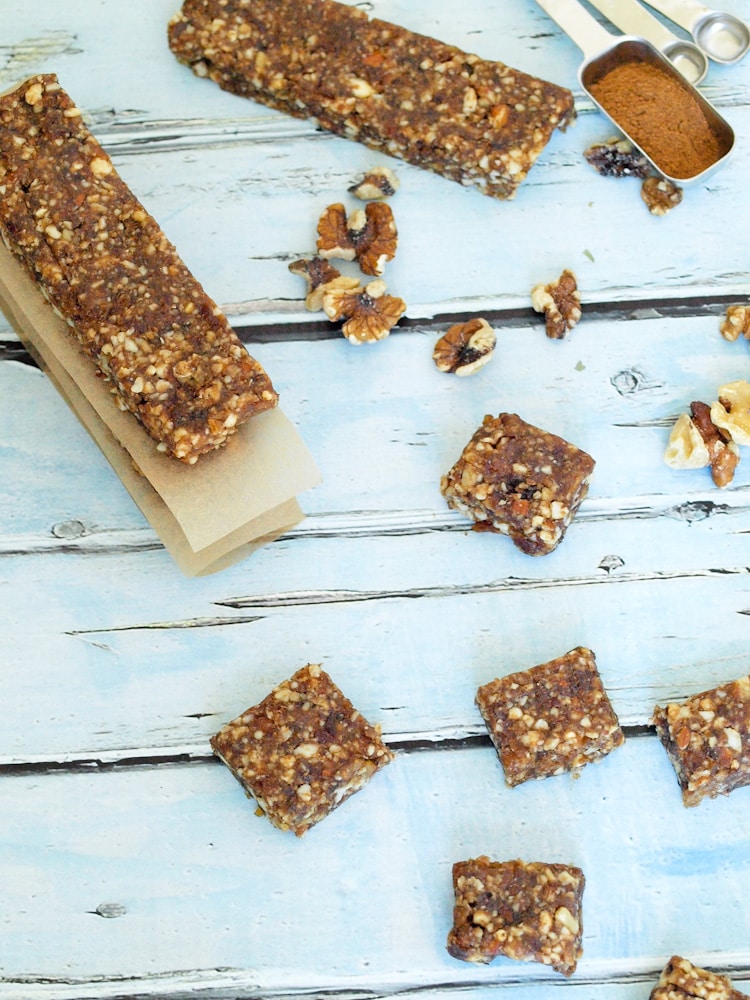 I love them as these little bites that are a perfect grab-and-go snack! These are easy to make and are the perfect fall energy bar.  Okay I'll stop talking now.  🙂
No Bake Pumpkin Spice Energy Bars
Makes 7 large bars or 28 bites
8 ounces dates (I used 1 package of Dole dates)
3/4 cup walnuts
3/4 cup almonds
3/4 cup peanuts
2 tablespoons maple syrup
2 tablespoons plain pumpkin puree
1 heaping tablespoon pumpkin pie spice
Place all ingredients in a food processor and pulse until the mixture is well combined, but there are still some chunks of nuts.  It should look like this picture.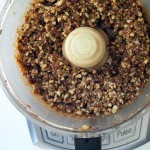 In a parchment paper lined bread pan, spread the mixture and press it down firmly with a spatula.  Pull the whole mixture out of the pan and cut into bars or bites of your desired size.  Enjoy!