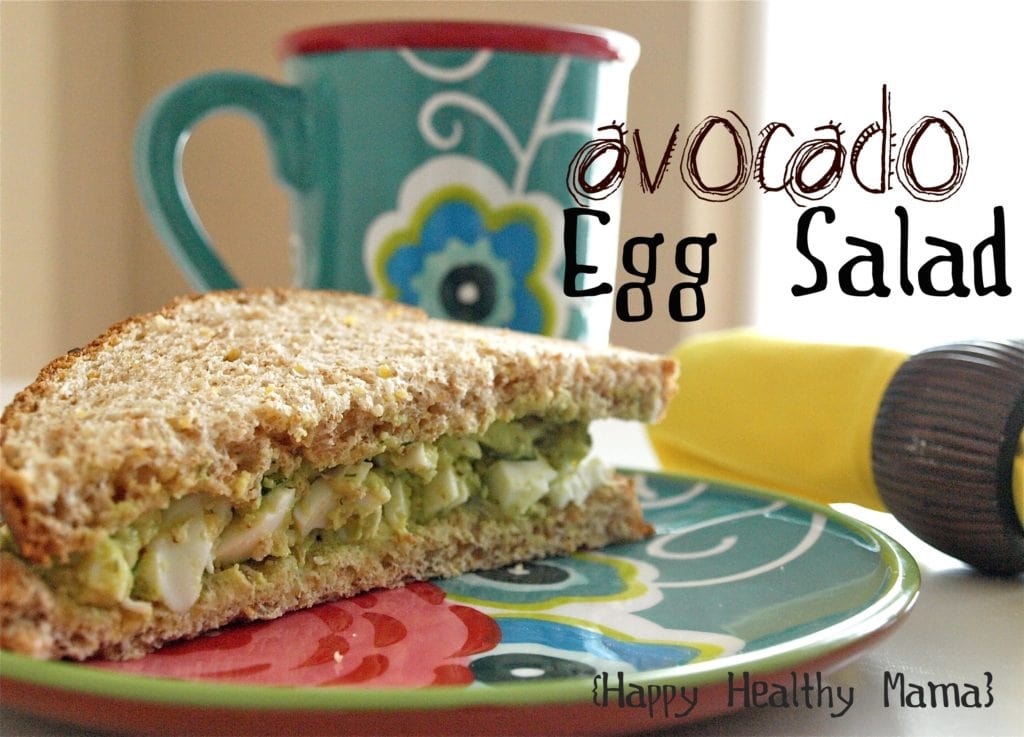 You aren't afraid of eggs, are you?  The poor egg has gotten a bad reputation the last few decades.  So-called health experts pointed their fingers at eggs as a contributer to high cholesterol and heart disease, and eggs have been on the bad list ever since.
The truth is, eggs are nutritional superstars.  The most recent studies show that regular consumption of eggs does not correlate with an increased chance of high cholesterol or heart disease.  It's now known that actual cholesterol in food is not the biggest contributor to high cholesterol.  Actually, trans fats, which you find in most processed foods, have a much bigger effect on blood cholesterol levels.
Eggs are an excellent source of protein, fat-soluble vitamins, essential fatty acids, and a wide range of minerals like iron, calcium, manganese, and selenium.  And before you go and let your yolk go down the drain, remember that the majority of these nutrients are concentrated in that little yellow center.  Check out the chart below which shows where the nutrients of an egg can be found.  Pay attention to the vitamins at the bottom of the chart.  (That's right–they're all found in the yolk!)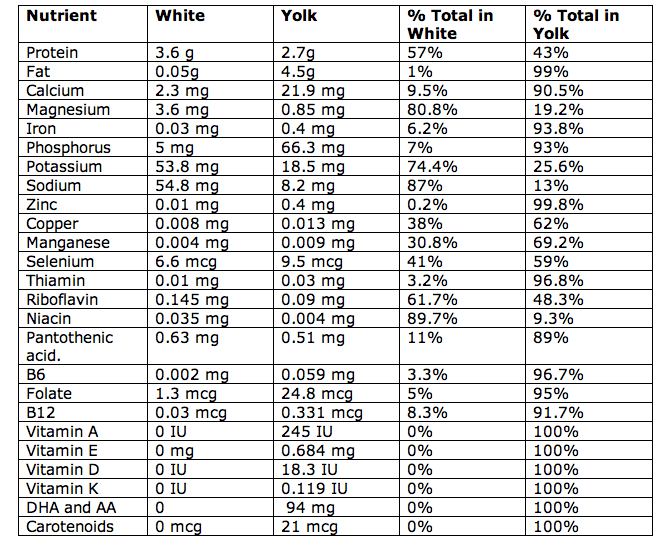 Source
If you don't include the yolk, you're cutting out half the protein, 90% of the calcium, 93% of the iron, 96% of the B6, 95% of the folate, 91% of the B12, and all of the carotenoids, DHA (essential fatty acid), and vitamins A, E, D, and K!
And for what?  To eliminate the cholesterol and 4 grams of fat?  Please.  Eat the yolk.
Now that I've got that off of my chest, we can get right to the recipe.
Since I was a kid, I've loved egg salad.  I love it the traditional way loaded with mayo, but made this version with avocado for a few reasons.
First, nutritionally speaking, avocados stack up a whole lot better than mayonnaise does.  Second, I have a two-year-old who loves avocado sandwiches, but is afraid of eggs these days.
Meghan used to eat cheese omelets 4 times a week.  Now, there is only about a 50% chance that she'll eat it once a week.  I thought if I paired the eggs with something familiar, mashed avocado, she just might go for it.  Did you see all those vitamins and minerals in the chart?  I want her to eat eggs!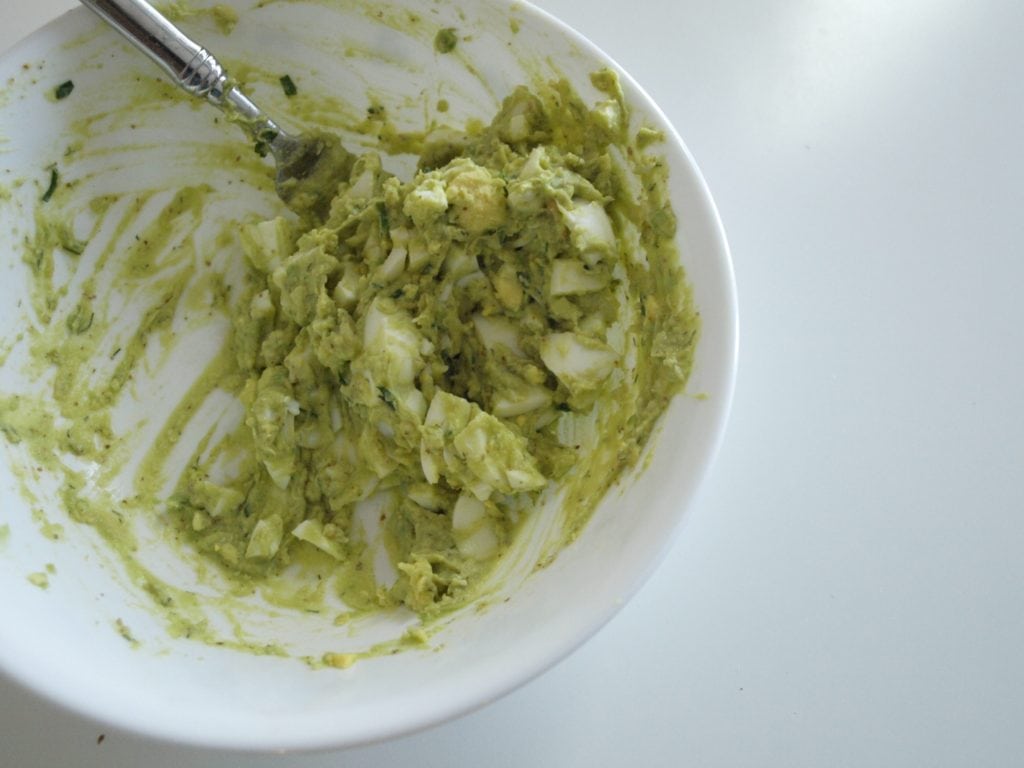 So avocado egg salad it was, and I was pleasantly surprised.  I didn't expect to like it as much as I enjoy regular egg salad, but I did.  If you don't like mayonnaise, this is a perfect compromise to give a try.  You won't be sorry.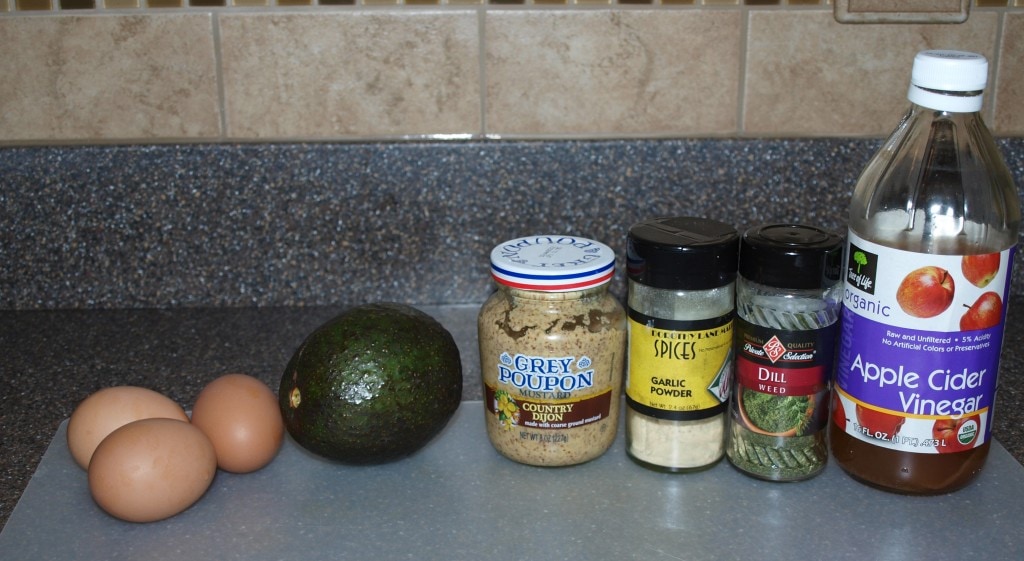 Avocado Egg Salad
Makes enough for 3 sandwiches
1/2 of a large avocado
3 hard-boiled eggs, chopped (If you are iffy on hard boiled eggs, take a look at this tutorial)
1 teaspoon country dijon mustard
1 tablespoon apple cider vinegar
1/4 teaspoon garlic powder
1/4 teaspoon dill weed
1/4 teaspoon salt (not pictured)
1 (scant) tablespoon flat-leaf parsley, chopped (not pictured)
Optional add-ins for crunch:  red bell pepper, celery, or pickles.
In a medium bowl, mash the avocado well.  Add the rest of the ingredients and mix well.  Serve on your favorite bread, in a wrap, or on top of a bed of lettuce.
Each serving contains approximately 118 calories, 6 grams of protein, and 8 grams of fat.
I served Meghan this sandwich with some baked sweet potato chips.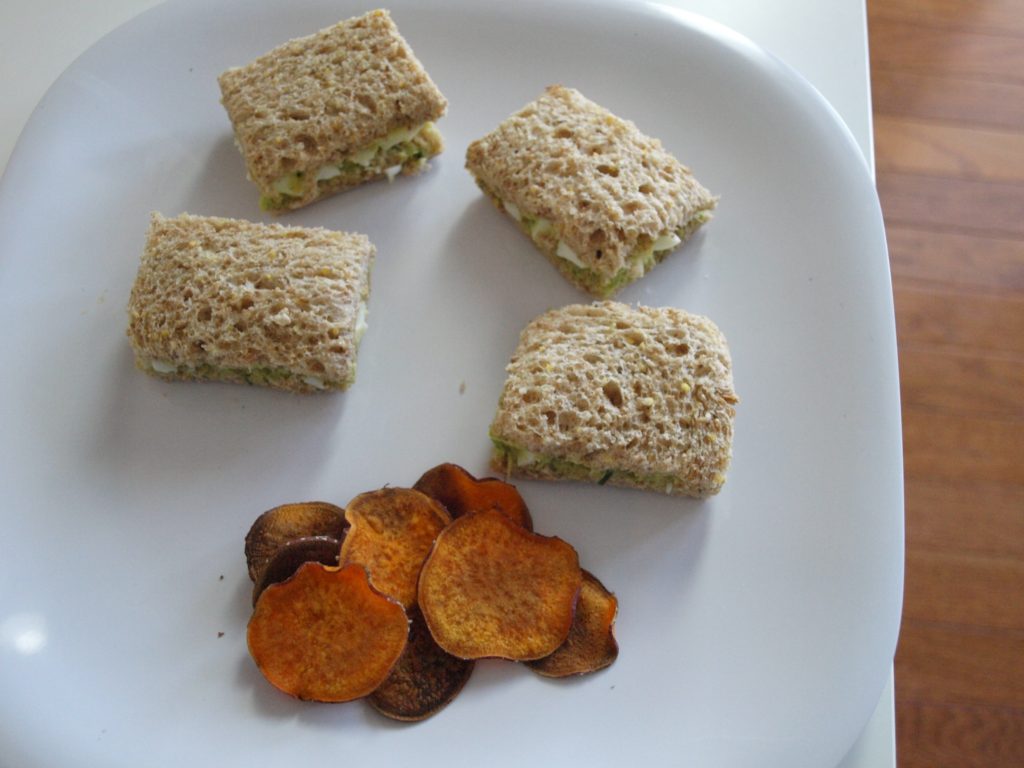 I wish I could say she gobbled it up and it's her new favorite sandwich.  Unfortunately with Meghan, warming up to new things takes time, even with the familiarity of the avocado.  (Remember the green grilled cheese that she wouldn't try at first and then decided she loved?)
I'll keep offering this to her and I believe that soon she'll like it as much as her mom.
Question:  Are you afraid of eggs?  How often do you eat them?