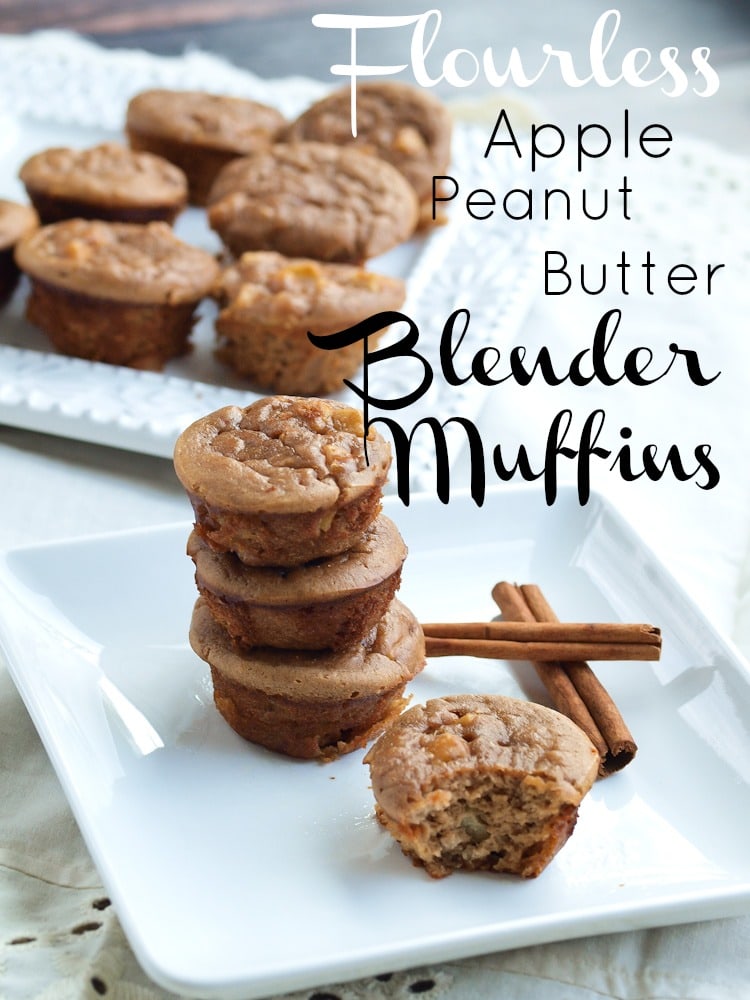 So that's it.  Summer is unofficially over.  Technically there are a few more weeks, but all the kids are back in school and the calendar says September.  I'm equally ready for fall and not ready to let summer go.  How about you?
For all you back to school moms, I've got your back.  These blender muffins could not be any easier and they take 15 minutes.  That's 15 minutes hot out of the oven, not 15 minutes prep then cook time.  Seriously.  These healthy mini muffins are only 5 minutes prep and 10 minutes in the oven.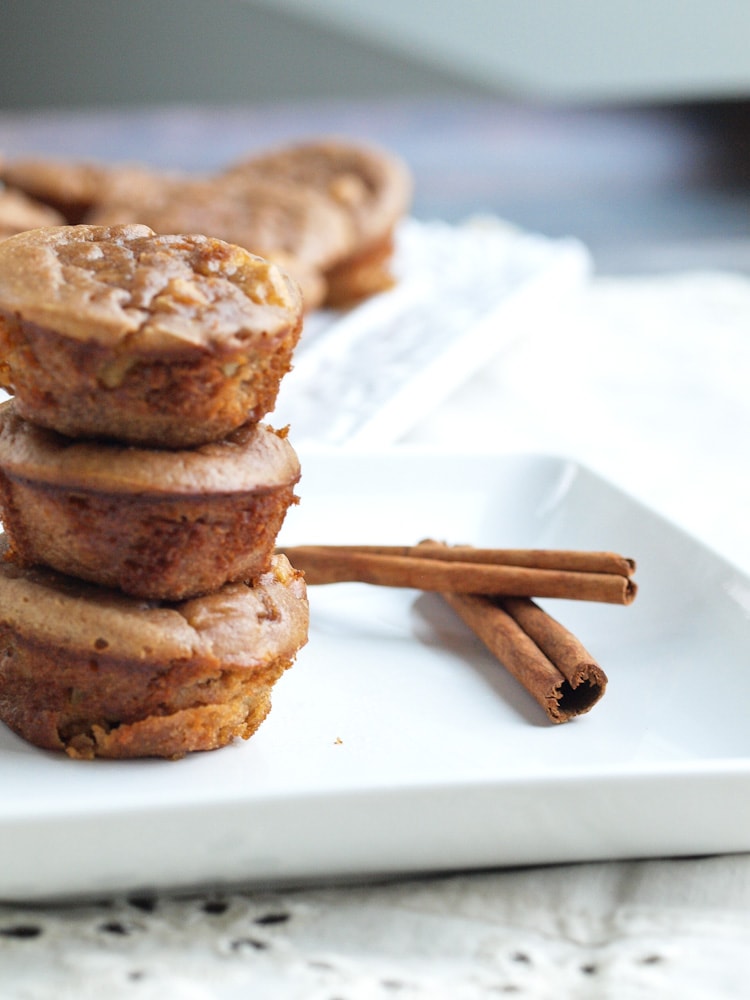 So yes, I already have 15 variations of the blender muffin. Sometimes I don't know when to stop. This time, it's a good thing I kept going.  I wanted to see if I could make the blender muffin without banana.  Apparently there are a lot of people out there who don't like bananas.  I can't relate, but I'm here to help you out.  Take out the banana and sub in apple sauce and guess what? It works! In fact, I think the texture might even be better and more muffin-like than the other flourless blender muffins.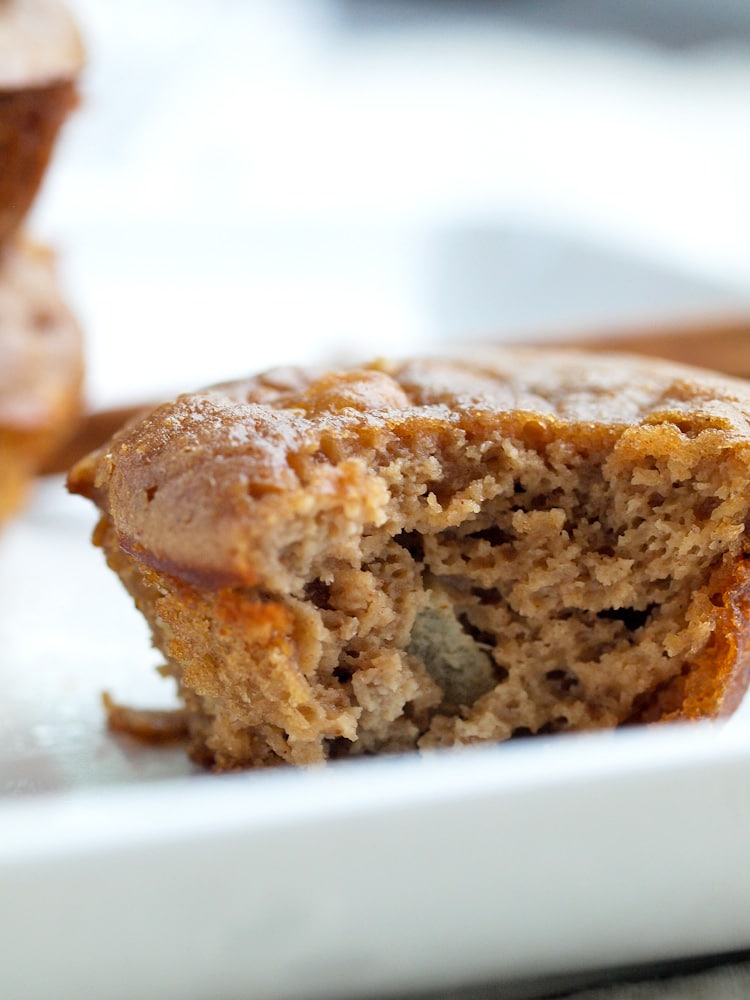 I still have trouble comprehending how you can mix together these ingredients in a blender, with no flour at all, and end up with a muffin. It's like magic! Magic for stressed-out moms trying to shake off the relaxed attitude of summer and get back into schedule mode.
For my first trial of these I kept the ingredients super simple.  They were good, but needed a little something more.  Then I added a few more spices and they were perfect.  Your mornings just got easier and tastier.
15 Minute Flourless Apple Peanut Butter Blender Muffins
Makes 12 mini muffins
1/2 cup unsweetened apple sauce
1/2 cup peanut butter
1 egg
1/4 teaspoon baking soda
3 tablespoons honey
1 tablespoon pure vanilla extract
1/4 teaspoon salt
1 teaspoon cinnamon
1/2 teaspoon ground ginger
1/8 teaspoon ground cloves
3/4-1 cup diced apple (from about 1 medium apple)
Preheat your oven to 400 degrees.  Grease a mini muffin pan and set aside.  In a blender, blend all ingredients except the diced apple very well.  Stir in the apple (don't blend it).  Fill each muffin cup almost to the top.  Bake for 10 minutes.  Allow to cool completely before removing from the tray (they will stick if you don't let them cool first).  Enjoy!
*Adapted from my 5-ingredient blender muffins