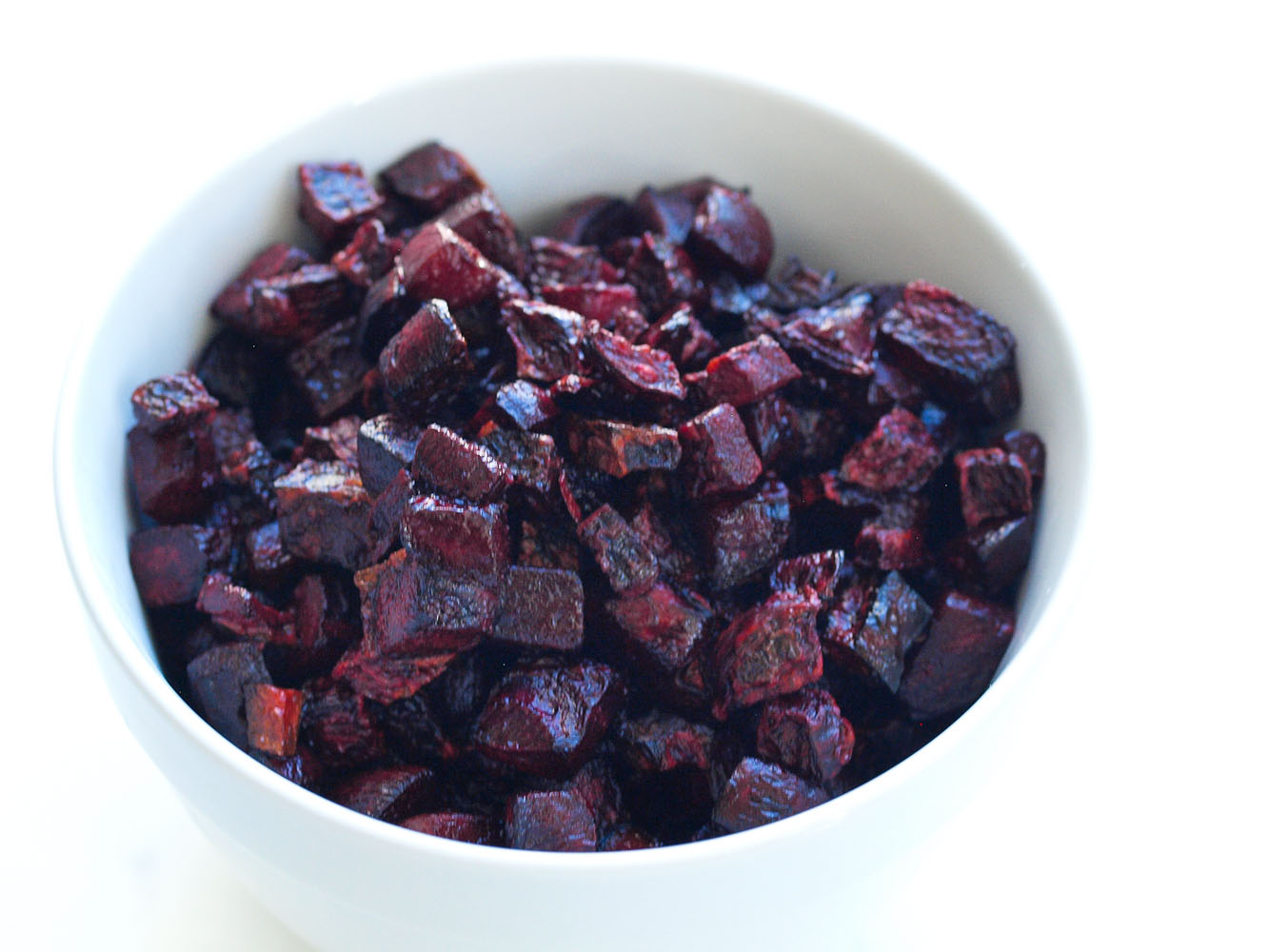 So, yes.  I put both the words beets and candy in the title of this post.  Candy legitimately belongs in the same title as a recipe for roasted beets.  Wait! I'm not crazy.  When you roast beets with coconut oil, their sweetness comes out and if there ever was a vegetable that deserves the name Vegetable Candy, it's Coconut Oil Roasted Beets.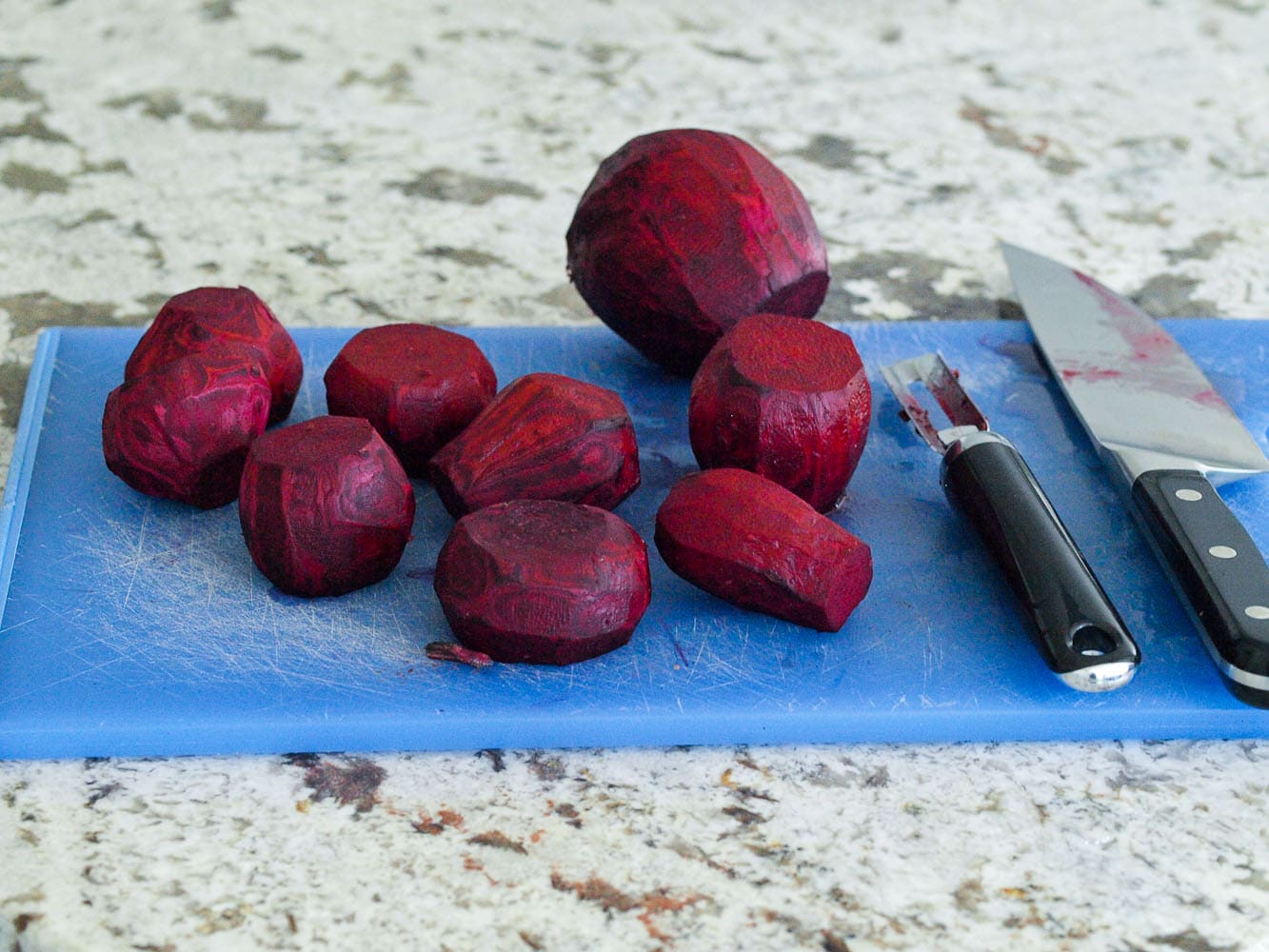 I didn't even realize I liked beets until I was an adult.  I'm pretty sure the only beets I was served as a kid were canned beets.  If you've only ever had canned beets, I urge you to give them another try.  Let me assure you, these ARE NOT canned beets.  Repeat after me:  These are not canned beets!
I can thank my CSA box for introducing me to beets as an adult. Not wanting to waste the food I was paying for, I started experimenting with how to cook them.  Lo and behold, I discovered the goodness that is roasted beets.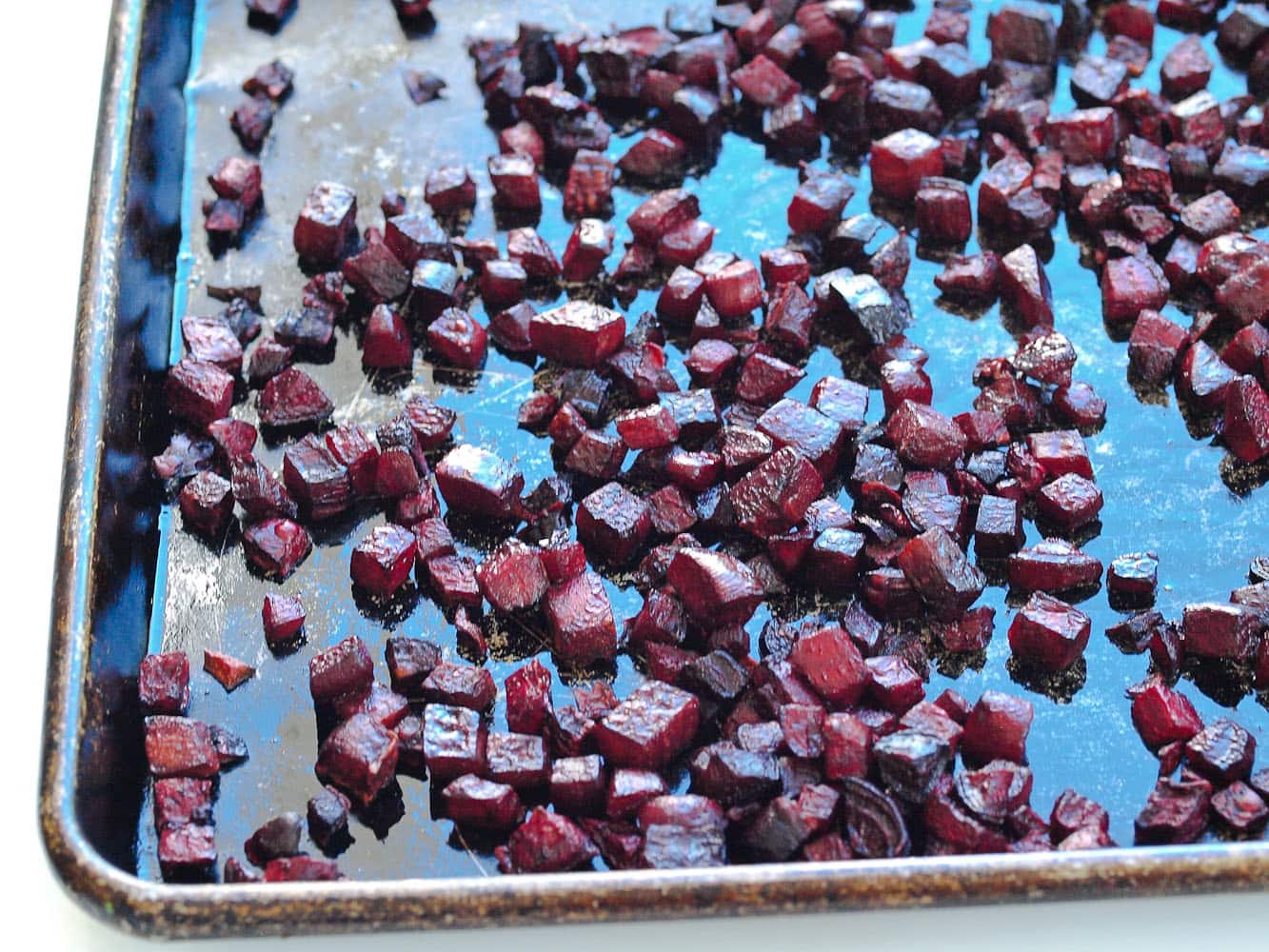 This is one of those recipes that I've been making for years now but figured it was too simple to share.  Then I thought about the fact that there are probably a lot of people out there who don't get beets in a CSA box and have only tasted canned beets and therefore pass them by in the grocery store.  That's a tragedy and I felt compelled to help change it.
For full disclosure, I'm the only one in my family who loves beets.  As a baby/young toddler, Luke loved them right along with me, but now he's a 3-year-old who's a much more reluctant eater.  (I knew the day was coming!) Meghan claims to not like the flavor much (what?!) and Tim tolerates them but wouldn't order a roasted beet salad at a restaurant like I do.
I still make beets and think you should, too, even if you think you're family won't love them.  Here's the thing.  Food acceptance often comes down to exposure.  Kids (and husbands!) benefit from multiple exposures to foods, and eventually learn to like previously rejected foods.  It's happened in this family plenty of times.  Plus, I love them.  Like, really, really love them. Their nutritional value is hard to beat. (See what I did there? Ha!) Beets will be a mainstay in this house.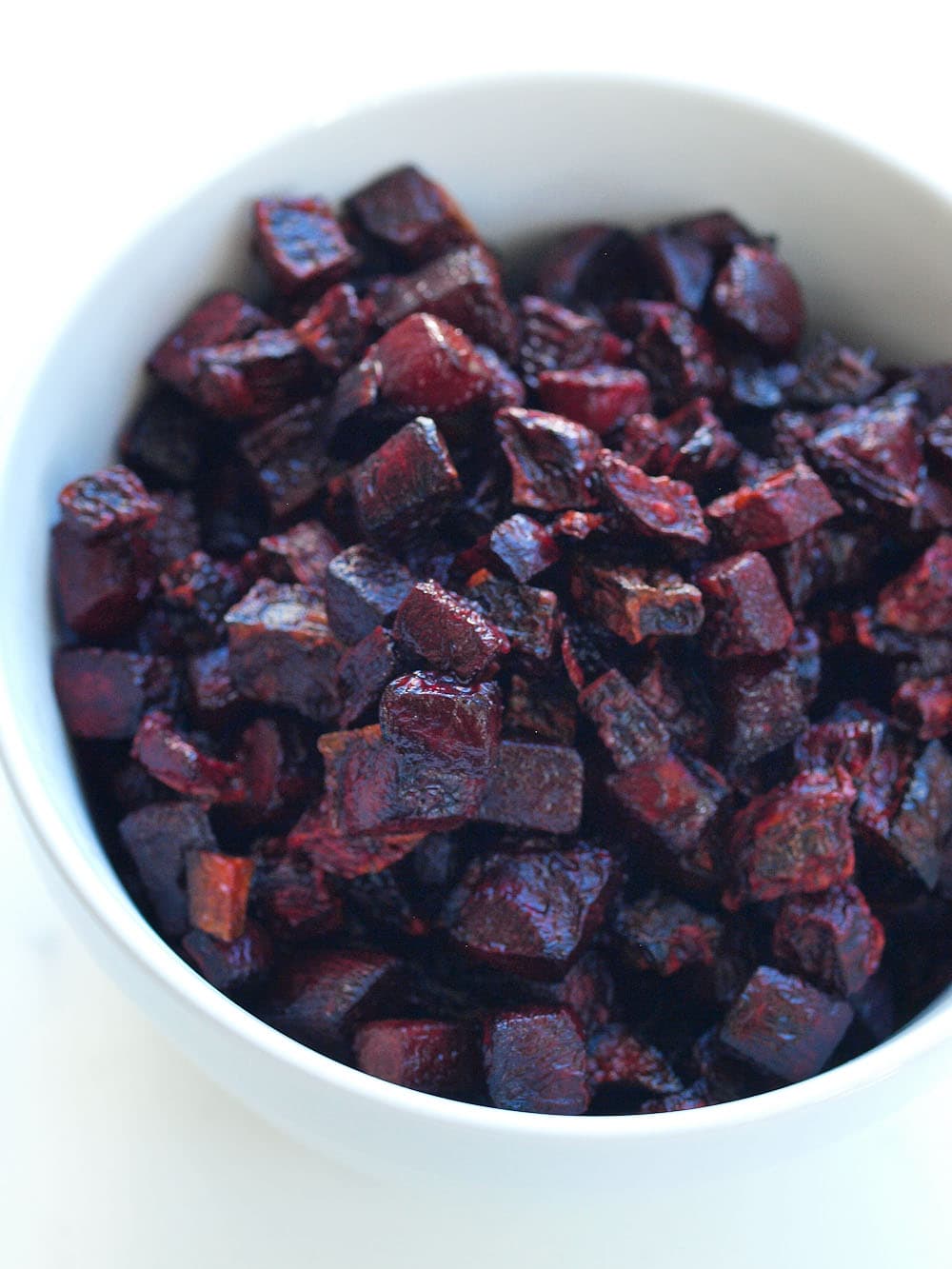 Now these are delicious straight from the bowl, nothing added.  But I also love tossing them into a salad and often have a bowl of roasted beets in the fridge for that purpose.  It adds a fun variety of flavor and texture to a green salad.
Ready to give this recipe a try?!  I hope you love Vegetable Candy as much as I do! Please let me know what you think.
Coconut Oil Roasted Beets 
Prep time:  10 minutes
Cook time:  35-45 minutes
Total time:  45-55 minutes
2 1/2 pounds beets, peeled and diced
2 tablespoons coconut oil, melted
1/2 teaspoon coarse salt
Preheat the oven to 400 degrees.  Spread your diced beets onto a rimmed baking sheet.  Drizzle with coconut oil and toss to evenly coat all the beets.  Add the salt and toss again to coat with the salt.  Roast in the preheated oven 35-45 minutes, until the beets are soft, slightly caramelized, and starting to get crispy.  Cook them shorter for soft and not crispy, longer if you like the crispy edges.  Be careful not to burn, them, though.  Enjoy!