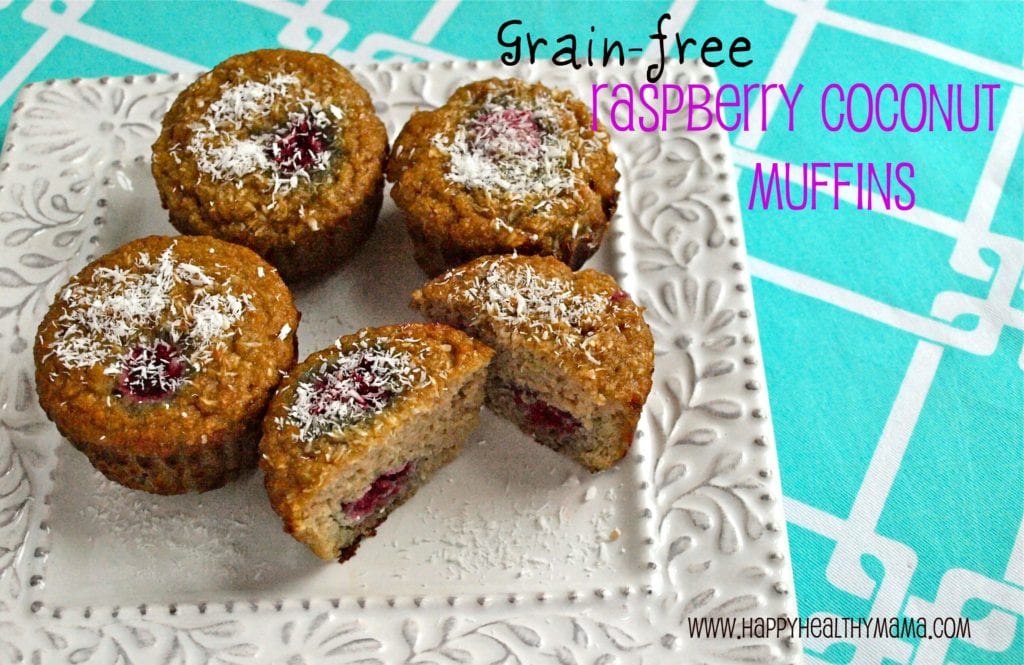 Thank you all for your encouraging words on yesterday's one month postpartum update.  It was uplifting to read how many of you have had similar experiences as you transitioned from one to two children.
Everyday seems to get a little easier.  Meghan is much more demanding of my attention than usual, but I know this won't last forever.  One thing I have done to try to help is take advantage of when Luke is napping and find things that Meghan and I can do together.
Letting her help me in the kitchen is a win-win because I get some much-needed snacks made while we are spending quality one-on-one time together.  She's had fun helping me make these muffins twice in the past week.
Breastfeeding has given me a voracious appetite, so having healthy snacks on hand at all times is important.  These muffins fit the bill perfectly. I've been enjoying them as snacks, while Tim and Meghan have been loving them as a sweet dessert after dinner.  Who says muffins are strictly a breakfast food?
If you haven't tried coconut flour yet, it's definitely worth picking some up.  You can make a variety of grain-free, lower carb baked goods with it that are chock full of fiber.  It has a natural sweetness to it, too, so you can use less sweeteners, as well.  Plus, it's a great gluten-free option for those who can't tolerate gluten.  Look for it in the health food section of your grocery store.
Grain-free Raspberry Coconut muffins
These light muffins are grain-free, dairy-free, gluten-free and naturally delicious!
Makes 8 muffins
1/2 cup coconut flour
1/2 teaspoon baking soda
1/4 teaspoon salt
4 large eggs
1/3 cup pure maple syrup
1/3 cup unsweetened apple sauce
2 teaspoons pure vanilla extract
2 tablespoons coconut oil, melted (you can also use melted butter)
3/4 cup raspberries (fresh or frozen)
unsweetened shredded coconut, optional
Preheat the oven to 350 degrees. Line 8 cups of a muffin tin with paper liners and spray with non-stick cooking spray; set aside.
In a small bowl, whisk together the coconut flour, baking soda, and salt.  Set aside.
In a large bowl, whisk together the eggs, maple syrup, apple sauce, vanilla extract, and coconut oil.  Add the dry ingredients to the wet and whisk well until the mixture is thick and without lumps.
Pour 1/8 cup of the batter into each cup.  Drop a few raspberries on top of the batter.  Pour ~1/8 cup of the batter on top of the raspberries.  Next, drop a few more raspberries on top of each muffin and sprinkle with a little of the shredded coconut, if using.
Bake in the preheated oven for approximately 25 minutes, or until the muffins start to turn golden brown.
Allow to cool in the pan for 5 minutes, and then transfer to a wire rack to cool completely.  Enjoy!
For a gluten-free, grain-free baked good, these muffins have an amazing texture.  The flavor is lightly sweet with a subtle, not overpowering coconut flavor.  The stats on these are impressive, too.
Each muffin has just over 150 calories, 7 grams of (healthy!) fat, 5 grams of fiber, and 5 grams of protein.