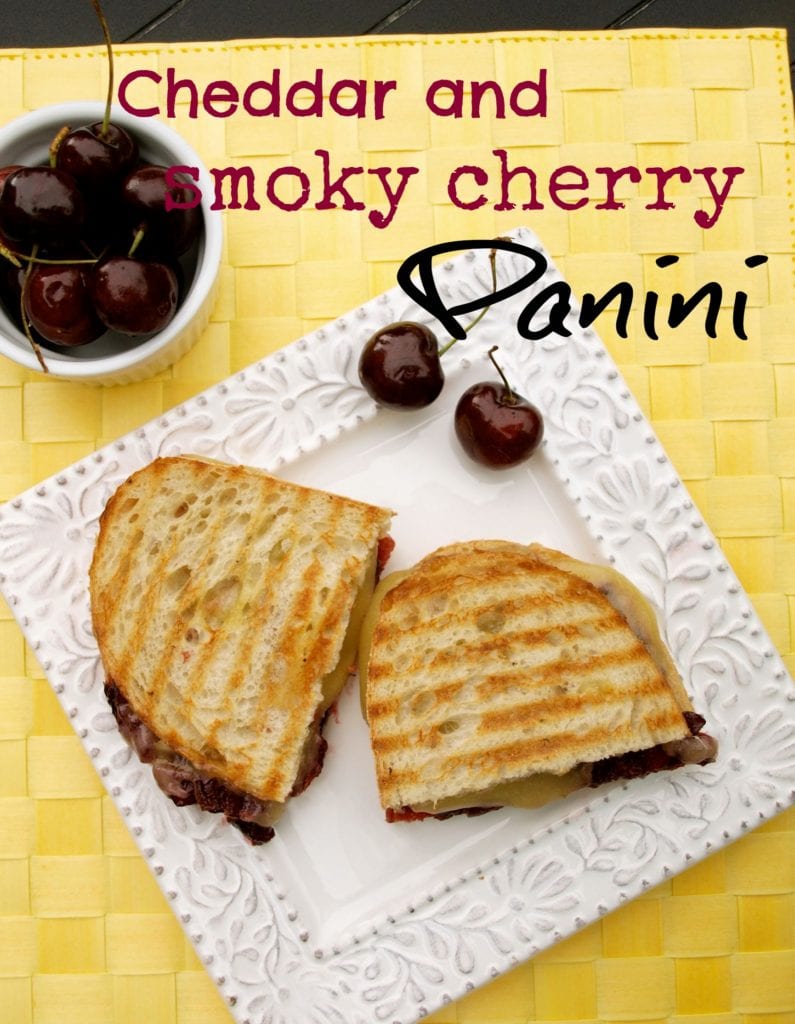 I don't generally eat too many paninis in the summer months.  Something about a hot sandwich when it's hot outside doesn't usually appeal to me.
This panini, however, is a summer panini if there ever was one.  Made with fresh seasonal cherries, this panini has summer written all over it.  I had no problem plugging in the panini press for this one.
No panini press?  No problem.  Make yours like you would a traditional grilled cheese.
Either way, you definitely want to make this sandwich.  Roasted, smoky cherries are paired with sharp cheddar and let me tell you, those flavors work well together.  Don't skip the smoked paprika.  If you don't have it, it's worth picking up at the grocery store. It lends the smoky flavor to the cherry spread and balances the sweetness.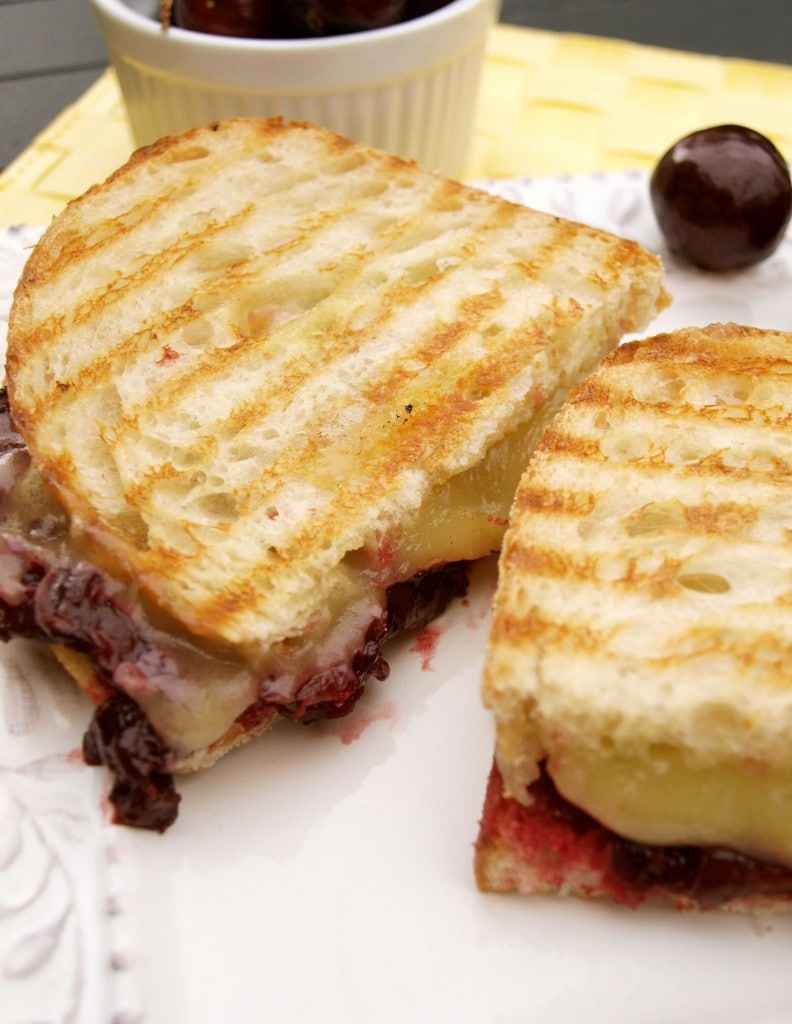 Hungry yet?  Let's do this.
Cheddar and Smoky Cherry Panini
Sharp cheddar cheese and a roasted, smoky cherry spread come together to make a delicious grown-up grilled cheese. The roasted smoky cherry spread adapted from Eating Well.
Makes enough smoky cherry spread for 4 sandwiches 
for the roasted smoky cherry spread
4 cups halved pitted fresh cherries*
1/4 cup orange juice
1/4 cup lemon juice
1/2 teaspoon dried thyme
1/2 teaspoon smoked paprika
1/4 teaspoon salt
Preheat the oven to 450 degrees.  Combine all ingredients in a 9 x 13 inch baking dish.  Roast, stirring 3-4 times, until the cherries are starting to break down and the liquid has slightly thickened, 35-45 minutes.  Stir the mixture well, and use the back of a wooden spoon to help the cherries break down more.
for each panini
2 slices sourdough or your favorite hearty whole grain bread
2 slices medium to thickly sliced sharp cheddar cheese
~1/4 of the smoky cherry spread
Preheat your panini press.  Spread the bread with the cherry mixture.  Top with the sliced cheese.  Press the sandwich in the panini grill until it is golden brown and the cheese is melted.  Enjoy!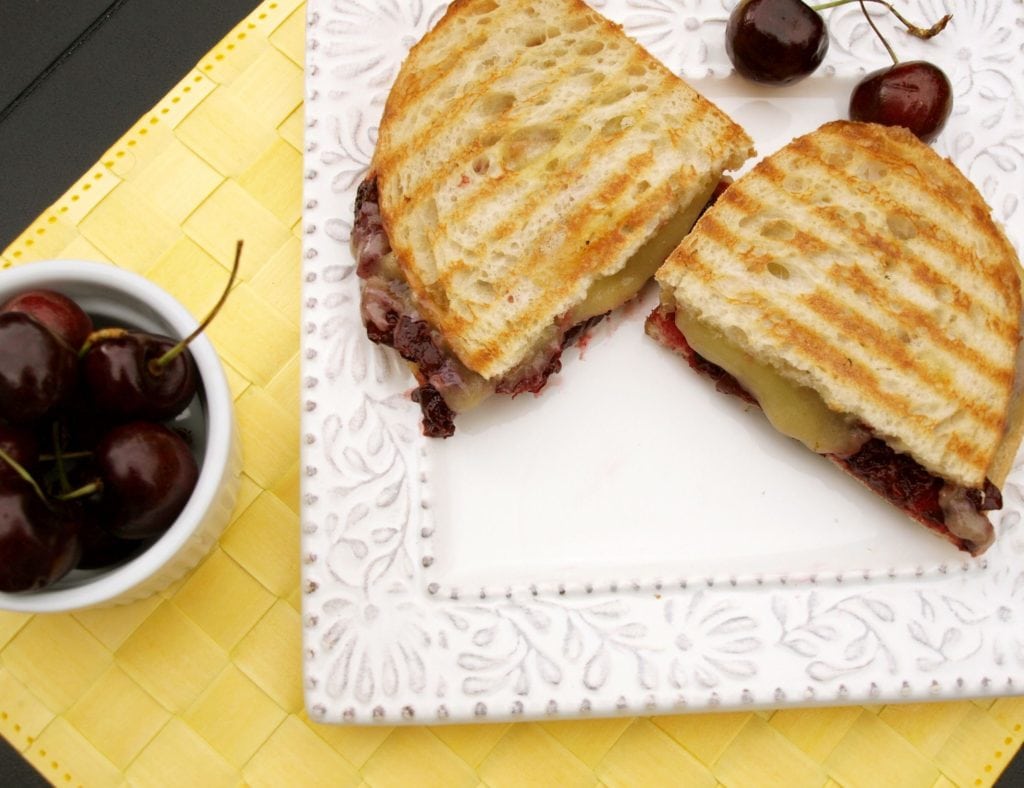 This could be my new favorite panini.  Do you enjoy fruit and cheese together? What's your favorite combination for a panini?