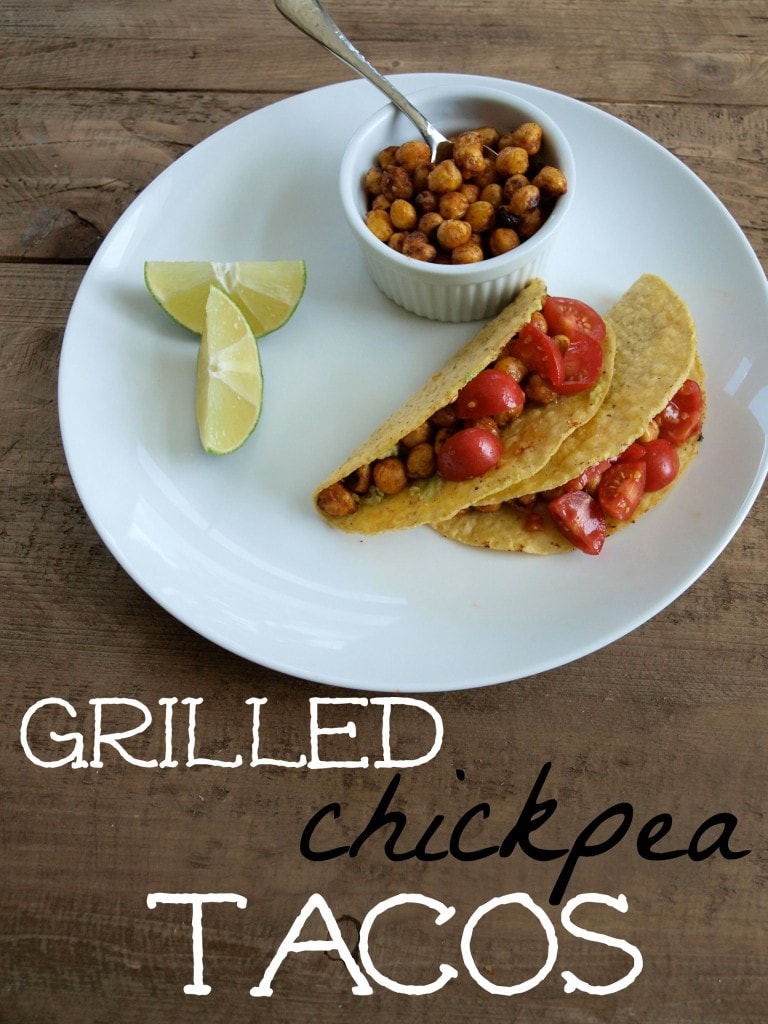 I'm writing this post in the wee hours of the morning, hoping I could beat the troops and get it done before the rest of the family starts their day.
The little man, however, is already beckoning me as I type these words.  The best laid plans…
What's a mom to do?  This is going to be the fastest post ever.  I'm asking forgiveness now for any careless typos because it's either quick revision or no post today.  You understand, right?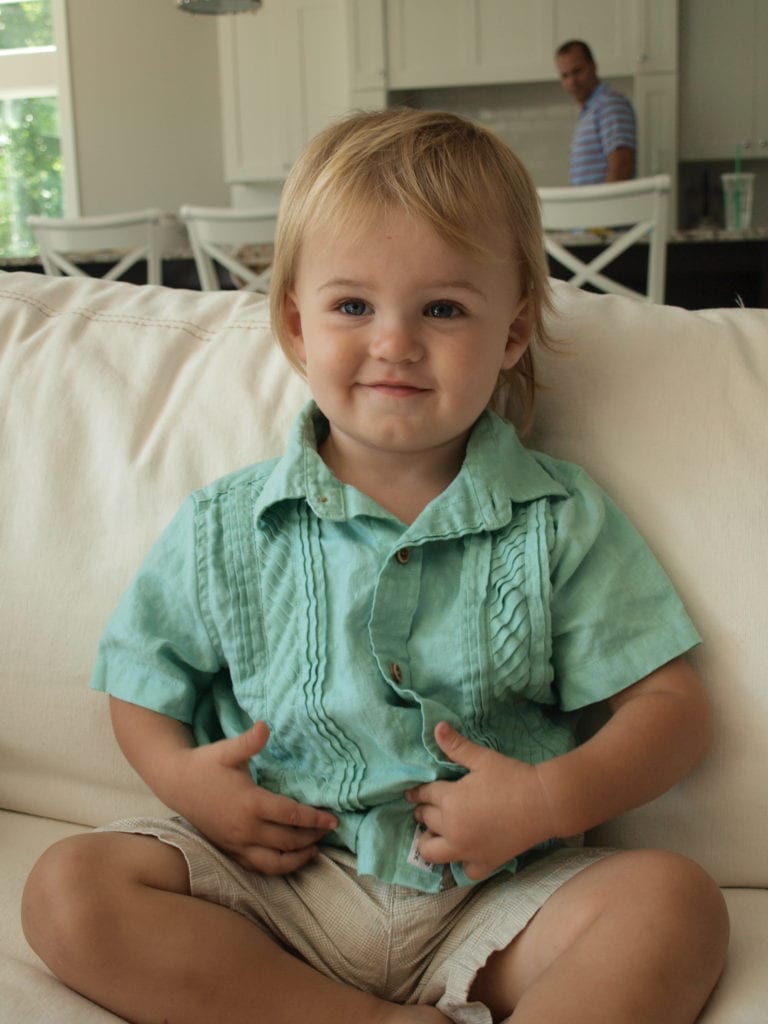 On a totally unrelated note, two different people yesterday told me "she" was so cute. Does this mean I have to cut his hair?  Because I'm not ready for that.  Apparently I can't stay on topic this early in the morning.
All right, on to the tacos.  I make a lot of different versions of meatless tacos.  I have these lentil tacos, and these black bean tacos, and then there's these roasted chickpea tacos that I've been making for a while now.
This recipe was actually born when I was planning on making the roasted chickpea tacos.  Except it's summer.  And I didn't want to roast the chickpeas, I wanted to grill them.  Why should meat have all the fun?  So I put those babies in a grill pan and grilled them up.
The results were fast and fantastic.  This is seriously a 15 minute dinner.  You should put it in your meal plan this week, if you're the meal-planning type.  If you're not, even better, because you can whip this up with ingredients you probably have on hand!
Grilled Chickpea Tacos
Makes 8 hard shell tacos
1 1/2 cups cooked chickpeas (if using canned, drained, rinsed, and dried)
1 tablespoon grapeseed oil (or other high heat oil of choice)
1 teaspoon ancho chili powder (or more if you are using a more mild chili powder; I find ancho gives a good spice level)
1/2 teaspoon oregano
1/2 teaspoon paprika
1/2 teaspoon salt
1/4 teaspoon ground cumin
8 hard taco shells (I like Garden of Eatin' brand as they are organic and don't have GMOs)
8 lime slices (optional)
1/2 cup guacamole, homemade or store bought
Additional toppings as desired:  tomatoes, lettuce, etc.
Preheat your grill to medium heat.  In a small bowl, combine the chickpeas, oil, and spices and mix well to coat the chickpeas.  Transfer them to a grill pan.  (I used a fine mesh grill pan like this one.)  Grill the chickpeas for 10 minutes, shaking the pan once during the cooking time to ensure even cooking.
Meanwhile, prepare your toppings and warm the taco shells according to the package directions.  To assemble the tacos, place about 2 tablespoons of guacamole in the hard taco shell.  This acts as the "glue" so you don't have chickpeas flying everywhere when you try to eat your taco.  Next, add a layer of chickpeas.  Last, add all your favorite toppings.  Finish with a squeeze of lime juice.  (Okay, this is optional, but I recommend you do this.  It really brings the taco flavors together.)  Enjoy!
Now I'm off to get my baby boy (19 months is still a baby, right?!) who is practicing gymnastics moves in his crib right now.  Have a great day!
P.S.  If you haven't entered to win one of two great prize packs from the Ball jar giveaway, do it now!  Great stuff to win and the winners will be announced at the end of the day tomorrow!