These healthy pancakes are the easiest pancake recipe in the world and have 10 grams of protein (without protein powder)!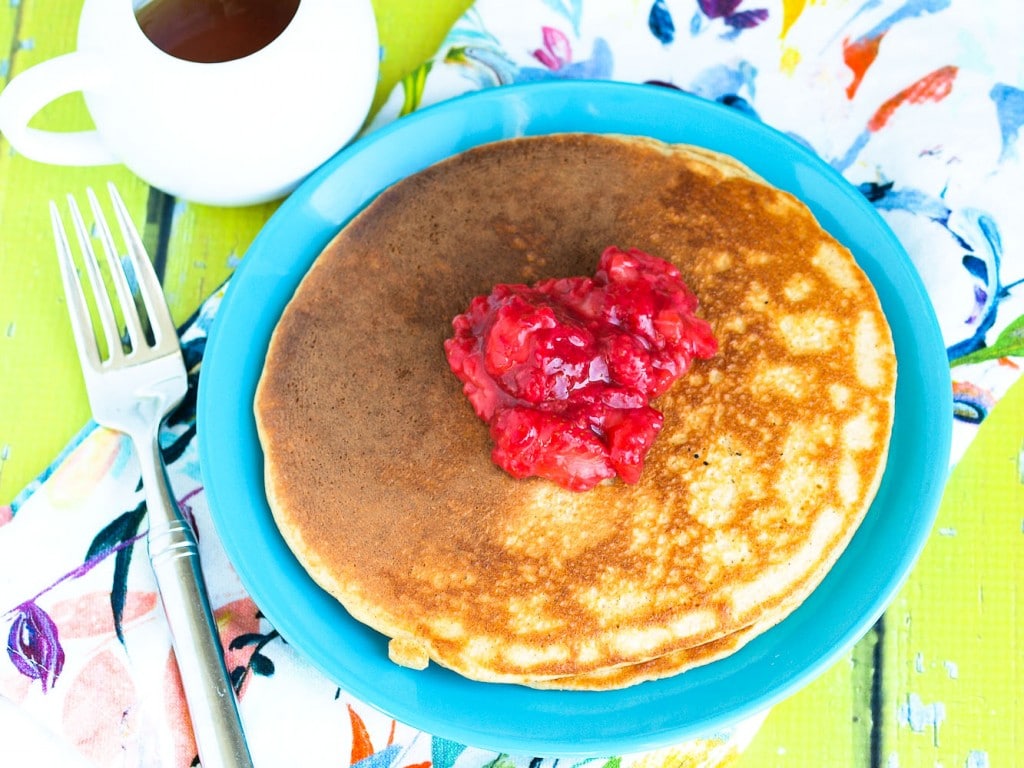 Alternate recipe names for this pancake recipe:
Easy Blender Pancakes
High Protein Blender Pancakes
Oatmeal Blender Pancakes
High Protein Oatmeal Pancakes
Green Yogurt Pancakes
Greek Yogurt Oatmeal Pancakes
High Protein Pancakes without Protein Powder
Naming recipes can be such a process. I finally just settled on "Healthy Pancakes."  Yes, it's nondescript, but let's be honest.  That's all you need to know.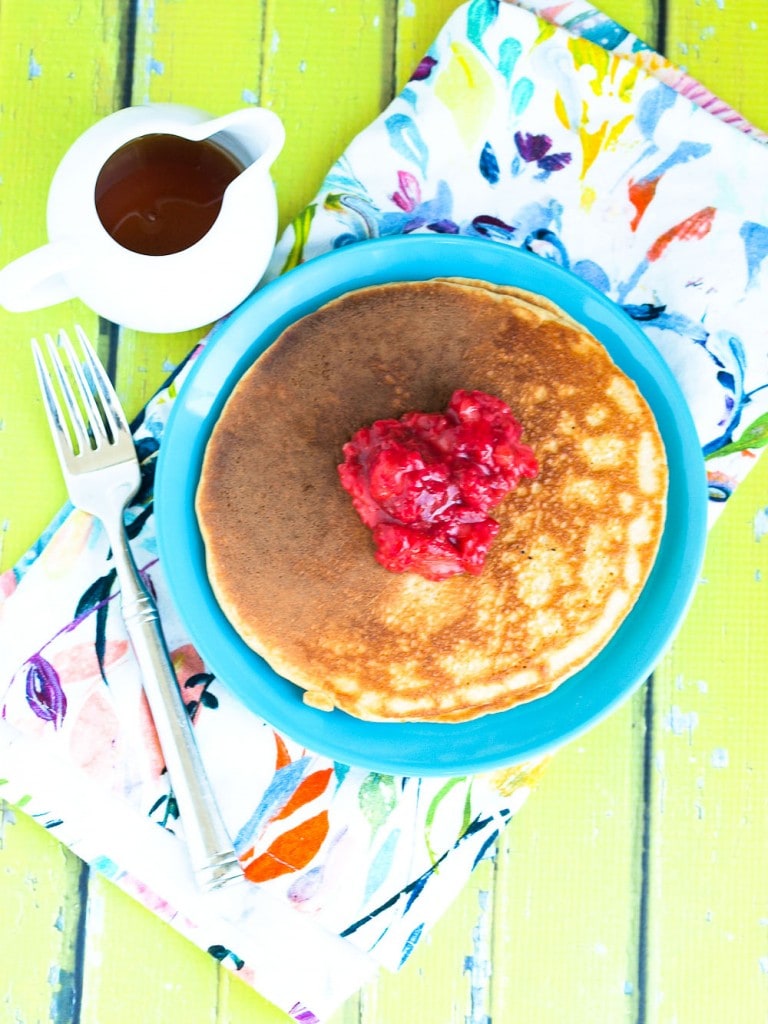 So why are these healthy pancakes?  Let's check out the stats (lovin' the lists today):
10 grams of protein per pancake
made with 100% whole grains
made with no refined flours
made with no refined sugars
Healthy pancakes don't always equal delicious pancakes, but these are healthy and delicious. Oh, and did I mention easy? If you think homemade pancakes are a drag, think again. These are made with just a few ingredients and you can make the batter in your blender!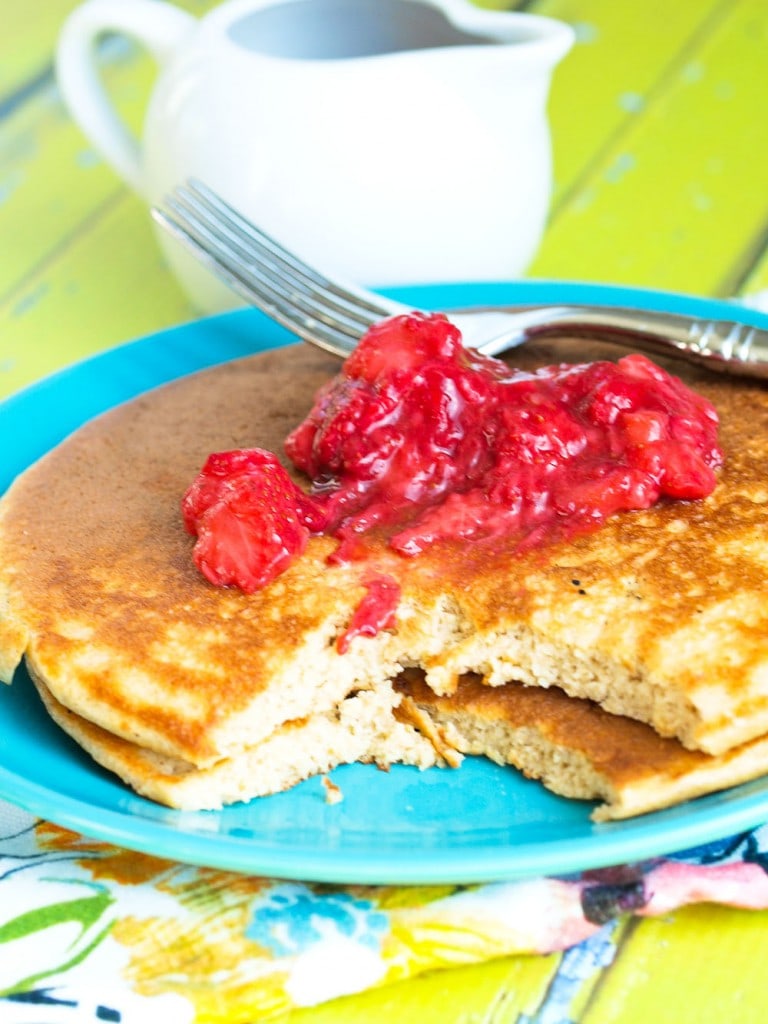 These are some of the most hearty and filling pancakes ever.  Must be the protein.  These will definitely fill you up and keep you full all morning long.

Healthy Pancakes
Author:
Happy Healthy Mama
Prep time:
Cook time:
Total time:
These healthy pancakes are so easy and boast 10 grams of protein per pancake!
Ingredients
1 cup rolled oats
1 cup Greek yogurt
3 eggs
1 teaspoon cinnamon
1 teaspoon vanilla extract
⅛ teaspoon salt
2 tablespoons agave nectar (can sub honey, maple syrup, sucunat, or coconut sugar)
1 teaspoon baking powder
coconut oil, butter,or oil of choice
Instructions
Put all ingredients in the blender and blend until very smooth.
Heat a pan with about 1 tablespoon of coconut oil.
Pour a small amount of batter into the pan. Cook about 4-5 minutes on the first side and 2-3 minutes on the second side.
Repeat until all the batter is gone (or cook them all on one large griddle)
Enjoy!