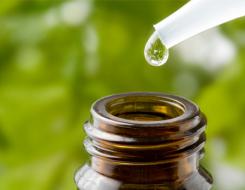 A while back, I posted about taking baby steps towards reducing toxins in my life.   It was something I wanted to stay focused on, so I included it in my Goals for 2011.  The goal itself wasn't very specific, but it was clear:  Continue to take steps toward a more natural, toxin-free way of life. In my action plan for this goal, I committed myself to making one change per month.  This way I would know that I was continually working on the goal and improving.
In January, I decided to focus on reducing the toxins in our personal care products.  This was the area I was the most behind in and felt needed the most work.  I learned of an online database where I could check the safety level of my products:  Skin Deep:  Cosmetic Safety Reviews.  The site is run by the Environmental Working Group and from what I can tell is the most comprehensive database available to consumers regarding product safety.  I started checking out my every day products and was dismayed to find that most of them were rated moderately unsafe.
What is moderately unsafe, anyway?  Is that a gray line that I'm willing to cross when it comes to my family's safety?  I don't think so.
The products are scored on a scale of 0-10, 0 being the safest and 10 being the least safe.  The site recommends not using products with a rating of 3 or higher and sticking with products with a 0-2 rating.  The best score my products received was a 4 (philosophy's Purity face wash and Catwalk's Oatmeal & Honey shampoo) and the worst rating was a 6 (Body Shop's Brazil Nut Body Butter).
I didn't immediately throw everything in the trash (I'm not made of money over here!), but as some of my everyday products started running low, I vowed that I would replace them with more natural products.  Here's a look at some of my regular products that I thought I should replace: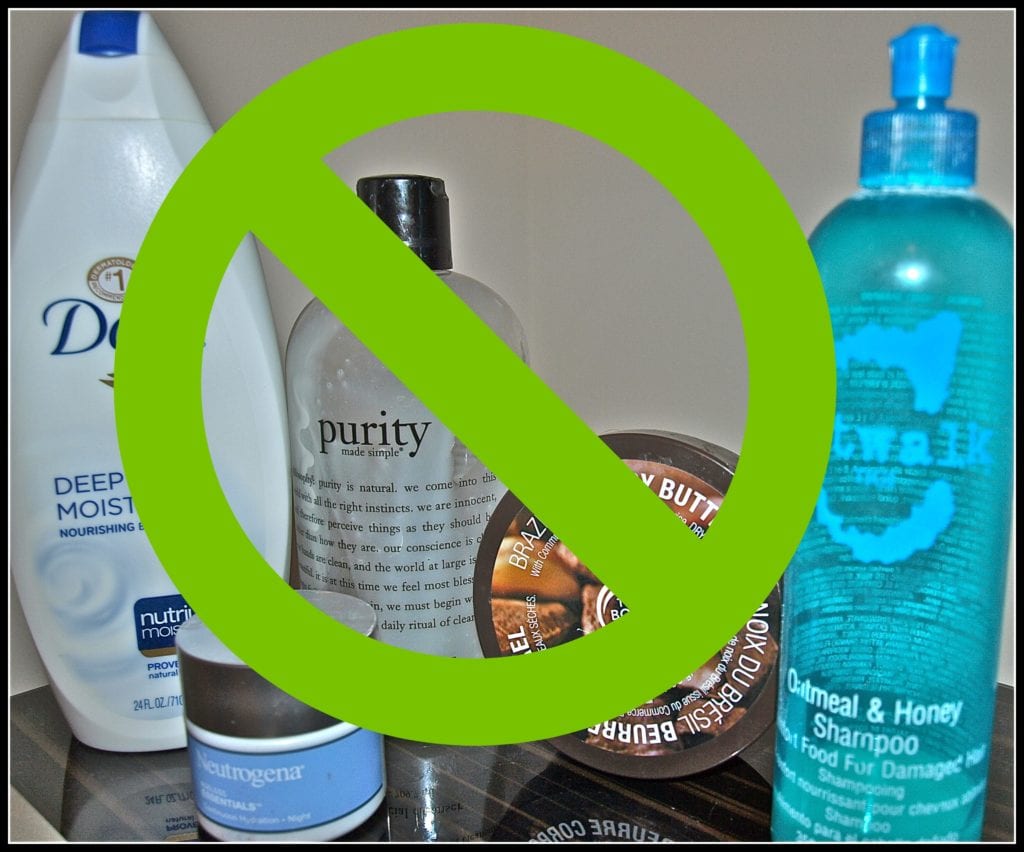 Then, I did something stupid.  I didn't plan ahead when it was time to replace my products, and instead of looking up products before going to the store, I just searched for the most natural-looking products I could find when I was at Target.  Burt's Bees ended up being the big winner: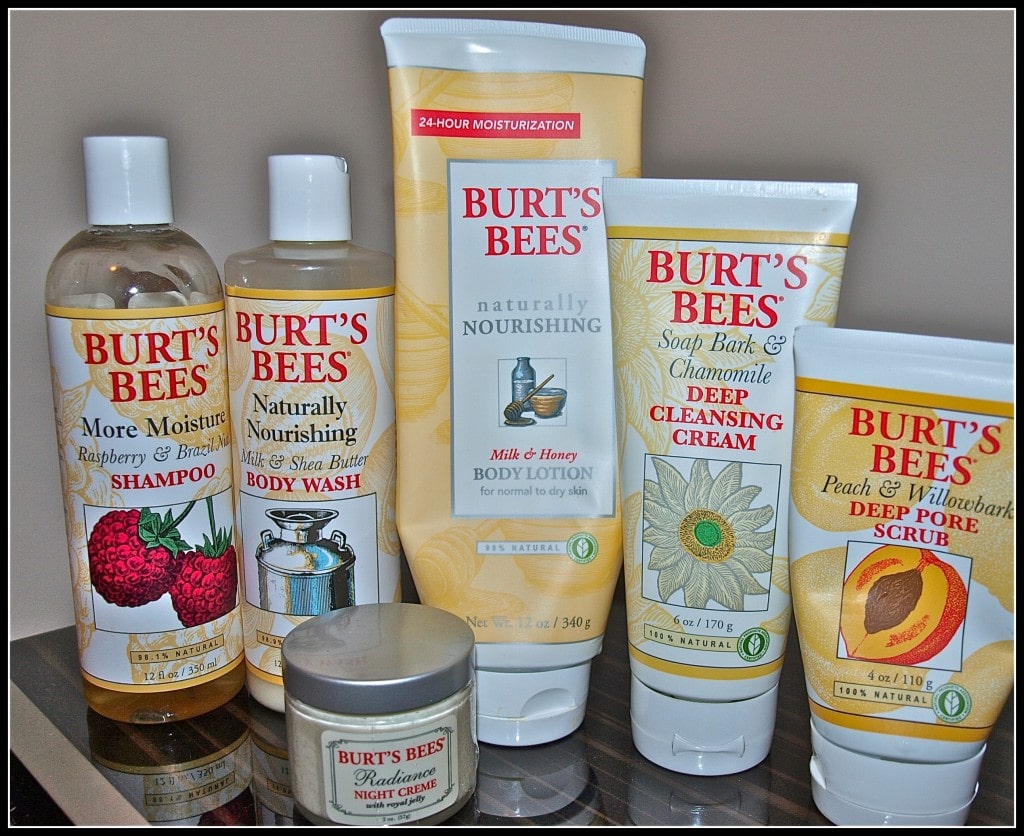 Oh you silly, busy Mommy.  You can probably guess what happened next.  A few days later, I looked up my new loot in the database (of course after I opened and started using them).  I 100% thought these new, natural products would get acceptable scores.  Turns out, Burt's Bees doesn't score any better than the products I already had.  BLEH.  Not one product scored better than a 4.
Luckily, the Aveeno Baby Lotion we use on Meghan has a good score of 2.  The Aveeno Body Wash and Shampoo got a lower score of 5 mostly because of the fragrance. I decided to use up the remaining soap before changing brands.  The ratings are broken down by categories and two major categories (cancer and developmental toxicity) were not checked, but neurotoxicity was, so I will definitely stop using this product once we use it all up.
So, my forward progress was halted a bit.  As much as I would love to be able to throw away all these Burt Bee's products, I just can't.  So we'll use them up, and next time I need new products, I will be doing my research and most likely ordering the products online.  In just a few minutes searching on the database for safe products, it was clear to me that I won't find the safest products on my regular store's shelves.  What a shame.
Is buying natural, safe personal care products for you and your family important to you?  Do you have any great, natural personal care products you know to be safe that you'd like to recommend?  I'd love your help in my baby steps towards reducing toxins in my life!