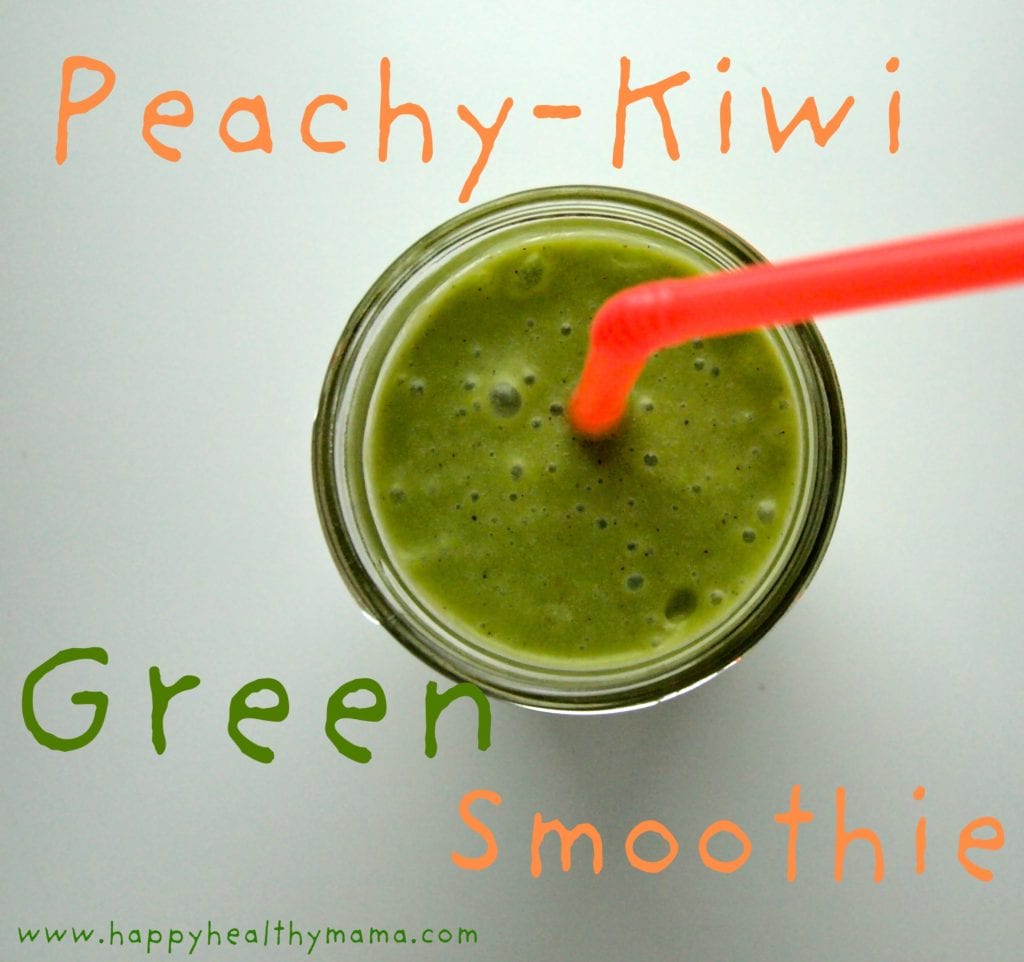 If you read a lot of food blogs or like to browse Pinterest, no doubt you've seen tons of green treats popping up for St. Patrick's Day.  Why do they have to be so darn cute?
Cute or not, I'll never be the mom adding green food coloring to my kid's food to make it look festive.  I will, however, bust out the spinach.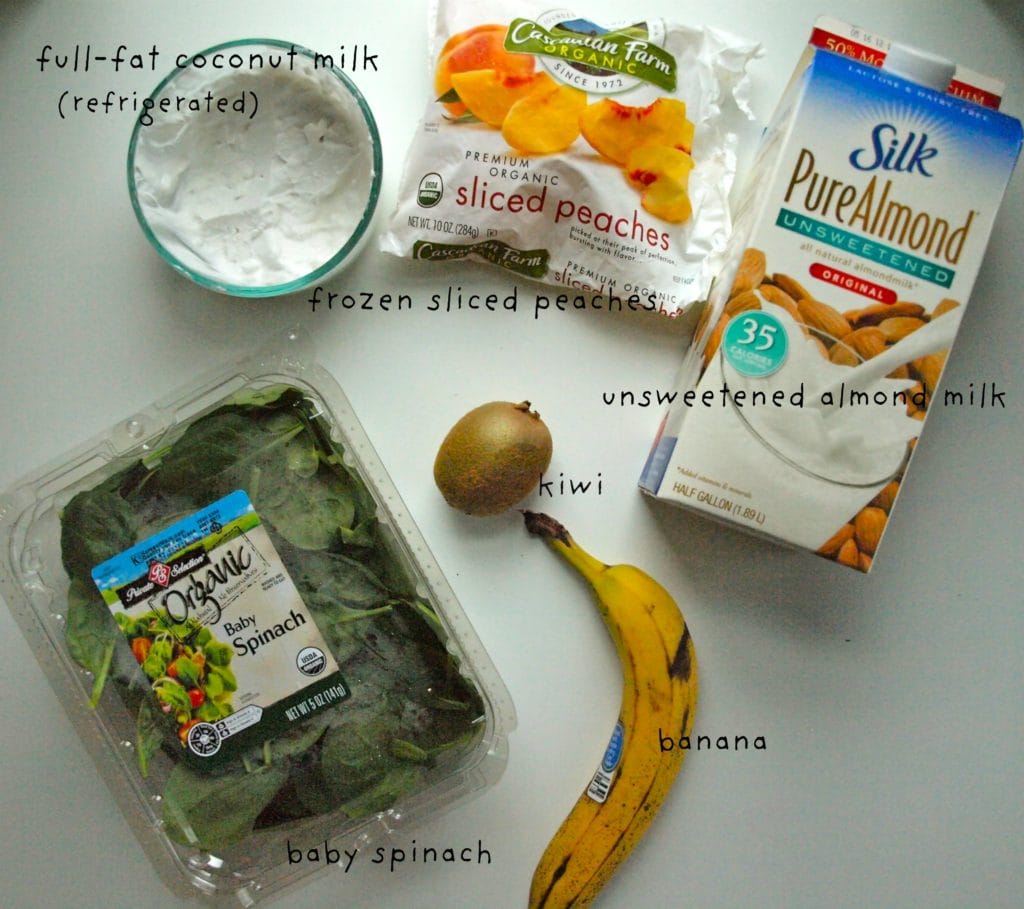 Spinach does a great job of turning all sorts of foods green, including smoothies.  The best part is that when combined with different sweet fruits, the kiddos don't taste the spinach.  So they are totally getting all the nutritional benefits without any of the I-don't-wanna-eat-my-veggies fight they may or may not put up.  (Your kids put up a fight, right? Please tell me Meghan's not the only preschooler out there who needs a little shove to eat her greens.)
This version, with peaches and kiwi, is full of vitamin C, which helps our bodies absorb the iron in the spinach.  Using full-fat coconut milk that's been refrigerated makes the smoothie incredibly rich and creamy, almost like a milk shake.
If you haven't introduced your kids (or yourself!) to green smoothies yet, this one is a great place to start and St. Patrick's Day is the perfect excuse to drink a green breakfast! If you have, this is a fun version that tastes as good as it is healthy.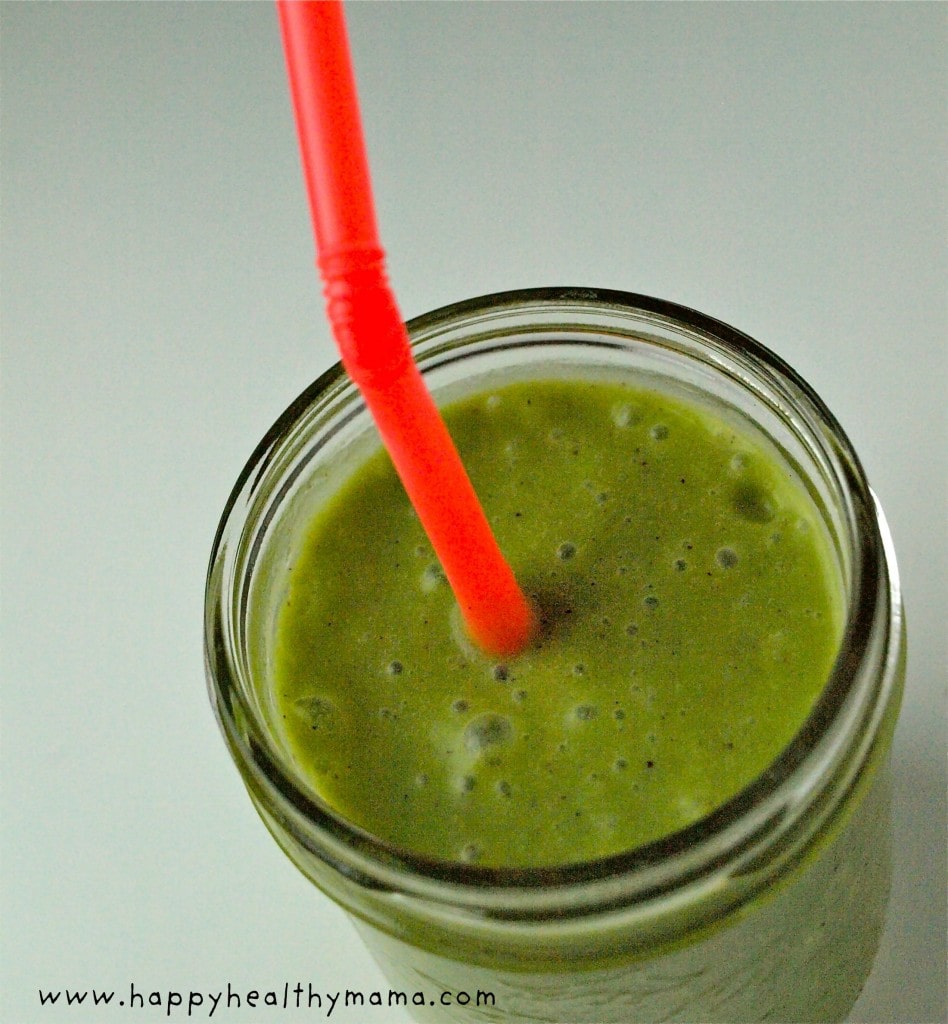 Peachy-Kiwi Green Smoothie
Makes 1 large or 2 small smoothies
1/4 cup full-fat coconut milk, refrigerated (the canned kind)
1/2 cup unsweetened almond milk (or milk of choice)
1 large, ripe banana
1 kiwi, peeled
~10 slices frozen peaches
1 handful baby spinach leaves
Place all ingredients in a blender and blend until smooth.  Serve immediately.
The whole smoothie is approximately 262 calories.  Whether you drink this smoothie for a breakfast, a snack, or even dessert, enjoy!