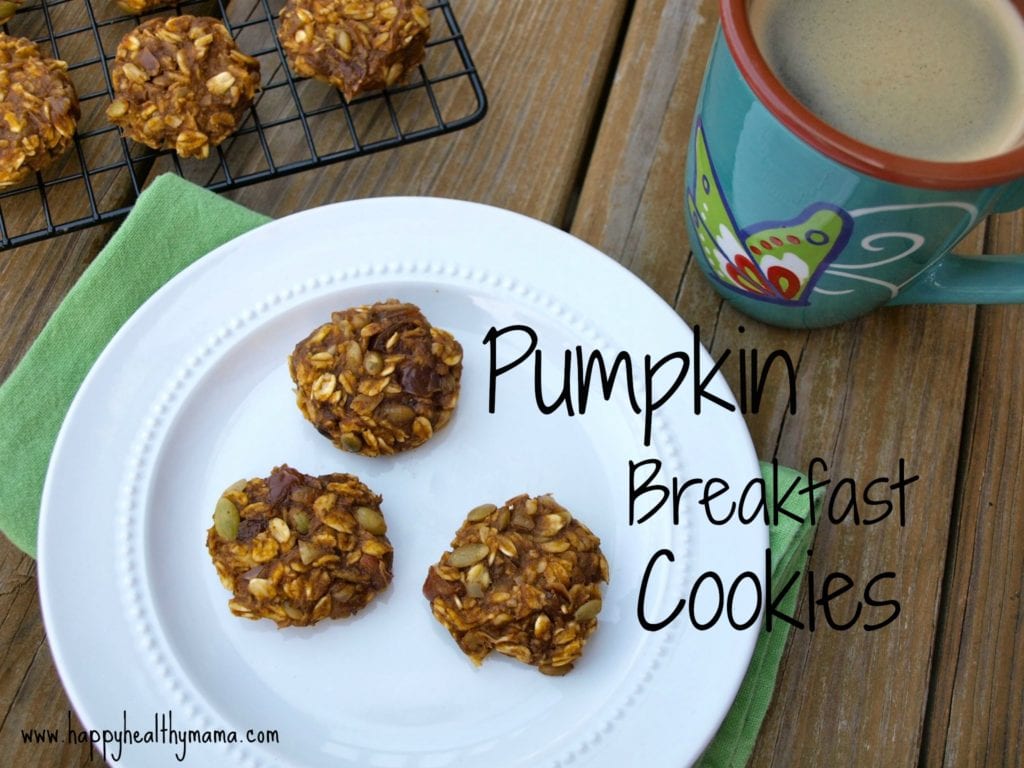 The title of this post is a little deceiving. I am calling these pumpkin cookies "breakfast cookies" because I set out to create a cookie that was a healthy-enough-to-eat-for breakfast cookie. These definitely are.
But these are also great snack cookies, lunch cookies, dinner cookies, or whenever-you-want cookies. Basically, a cookie that has enough nutrients to warrant eating it outside of dessert.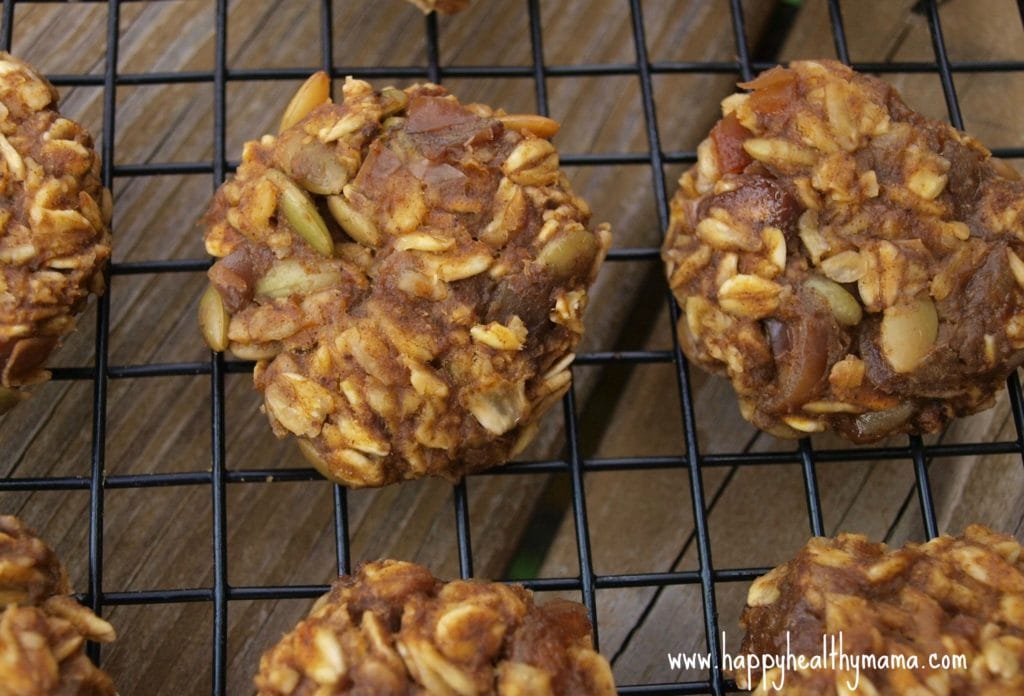 And I know I am totally jumping the gun on the pumpkin thing.  It's early September, the end of summer, and I should savor the last of summer's best flavors.  I think it's the extraordinarily hot and dry summer we had that has me pining for fall.  Fall weather, fall clothing, and fall flavors.  I want it all.
So I'm sorry for bringing you this pumpkin recipe a little early.  I think if you give it a try, you'll forgive me.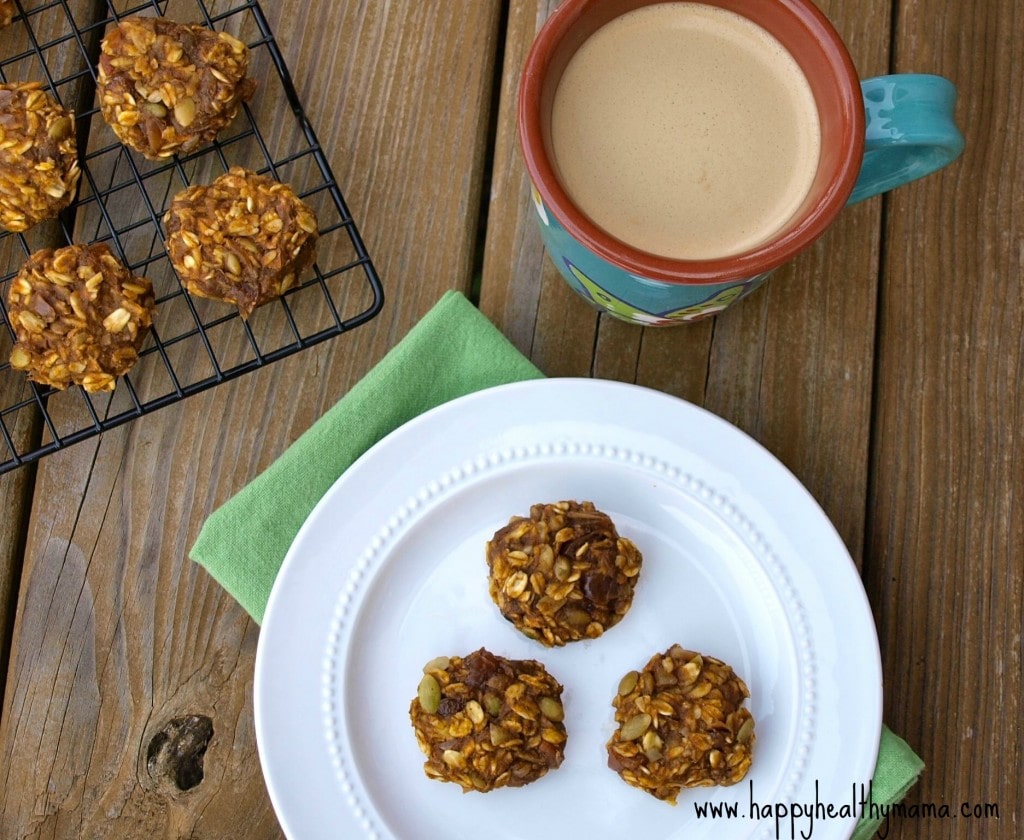 Pumpkin Breakfast Cookies
Makes 21 small cookies
1 cup pumpkin puree (plain, not the pumpkin pie mix)
1 cup chopped dates
1 1/2 cup old-fashioned oats (I used certified GF)
1 teaspoon cinnamon
1/2 teaspoon ground ginger
1/4 teaspoon each of ground nutmeg, allspice, and ground cloves
1 teaspoon pure vanilla extract
1 tablespoon coconut oil, or oil of choice
1 whole egg plus 1 egg white, lightly beaten
1/4 cup pepitas (pumpkin seeds)
Preheat the oven to 350 degrees and line a baking sheet with parchment paper (or lightly oil)  Mix all ingredients in a bowl until well-combined. Form into small, one inch balls, flatten, and place on cookie sheet.  Bake for 12-15 minutes, until the cookies are starting to get lightly brown.  Enjoy!
These pumpkin cookies deliver a lightly sweet, deliciously fall-spiced flavor.  The pumpkin seeds give a slight crunch that is perfect.  The best part is they are easy to prepare with just one bowl.
Meghan's been really into taking pictures lately.  Every time I pull out the camera, she asks if she can take a picture. Usually she just wants to take pictures of Luke or Tim and me, but this time she asked to take a picture of the cookies.  I snapped a picture of her with my iphone taking some photos.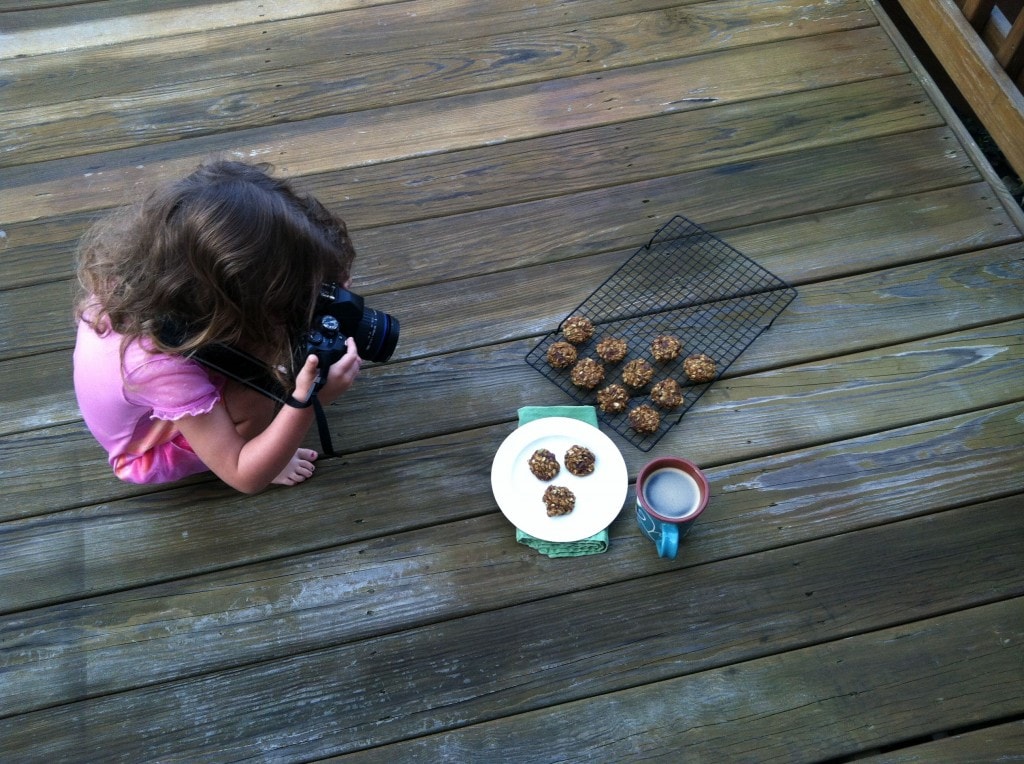 A food blogger in the making?  Here's one of her 30-something shots she took: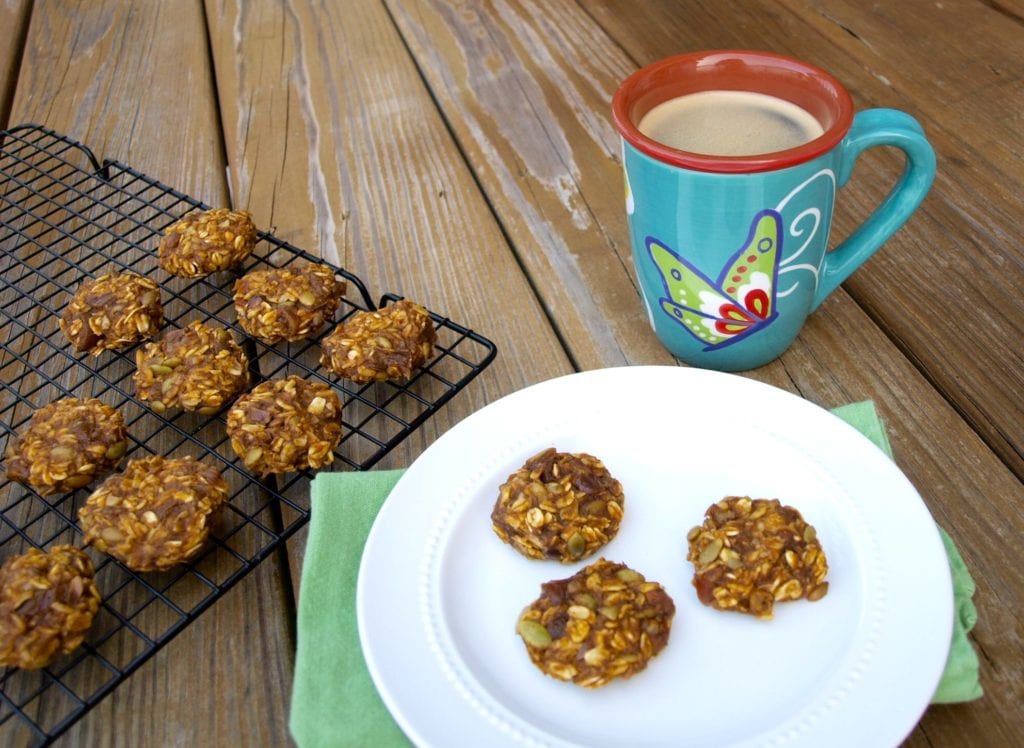 Not bad for  a 3-year-old, right?  Looks better than most of my early pictures on here!  She insisted on eating a cookie when she was done with the pictures.  She loves making silly faces for the camera.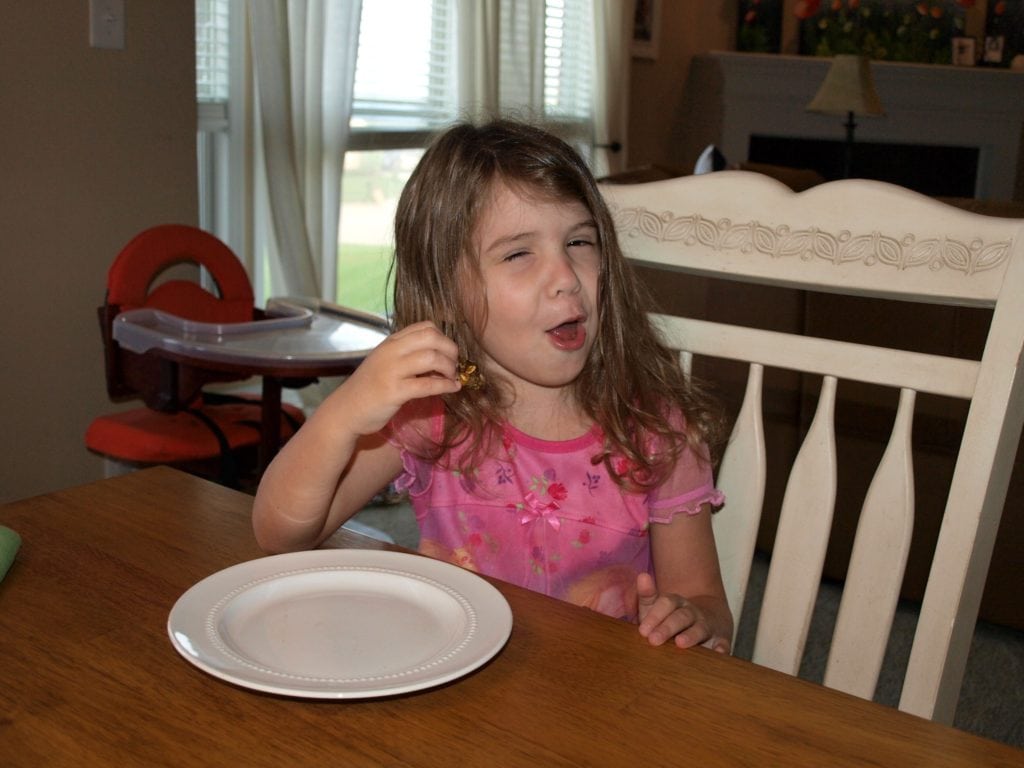 Have a great day, friends!