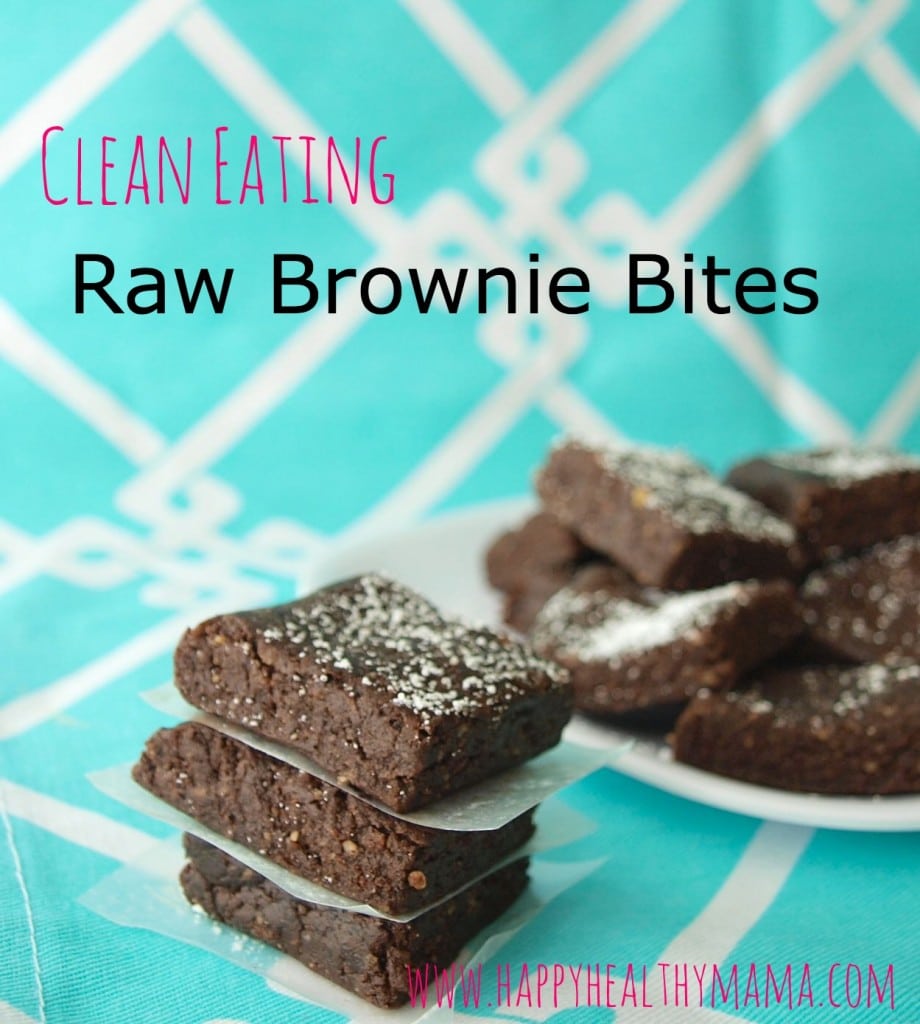 We hear the phrase "clean eating" a lot these days.  It's totally trendy and I'm not one to hop on the bandwagon when it comes to food trends.  The truth is, I started on my journey of "eating clean" long before I knew that phrase existed.
I use this perhaps overused phrase today because I think it's relevant for this recipe.  Mostly because I've discovered something in the last year that I hadn't noticed before when it comes to chocolate.
When I discovered Luke was soy protein intolerant, I found that one little ingredient was lurking in just about everything it seemed.  Soy lecithin.  I had no idea what it even was until I started seeing it pop up on every ingredient label I read.  I'll get to what it is in a minute.
Since I don't eat a ton of processed food anyway, avoiding it isn't terribly difficult.  There's one thing that it's difficult to find without it, though.  Chocolate.  Even the healthiest of chocolate bars use soy lecithin.
At first I wanted to avoid soy lecithin simply because Luke was intolerant.  After I read a little more about what it is, I realized it is an ingredient I should avoid even if there isn't an intolerant baby to think about.
Soy lecithin is a byproduct of soybean oil.  Harsh chemical solvents are used to extract it, and furthermore most soybean oil is is derived from genetically modified soybean plants. (source:  http://www.huffingtonpost.com/amanda-greene/soy-lecithin-why-is-it-in_b_2891780.html)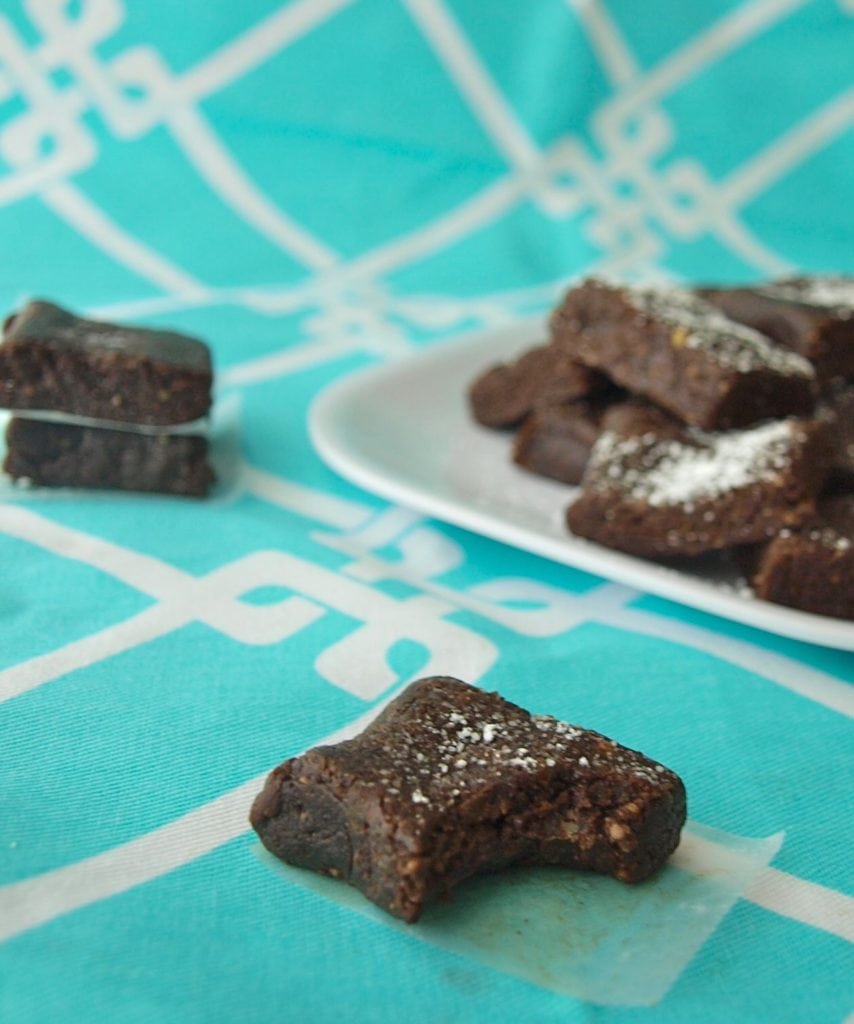 So this is why I call these brownie bites "clean eating."  I found a way to get my chocolate fix without the worry of shady ingredients.  These healthy brownie bites are made without any flour, oil, butter, or refined sugar.  They have a rich taste and fudge-y texture that I adore.
I've learned a lot about the psychology involved in healthy eating, and I know that how a food looks plays a large role in if my husband is going to like something I've made.  This is the only reason I sprinkled these with powdered sugar.  The tiny sprinkling makes them look just like "real" brownies, and having that authentic look means everything to my biased hubby.  He quickly ate three of these bites without asking if they were a healthy treat, so I think it worked.  Definitely feel free to leave the powdered sugar off if you wish; they are perfectly delicious without it.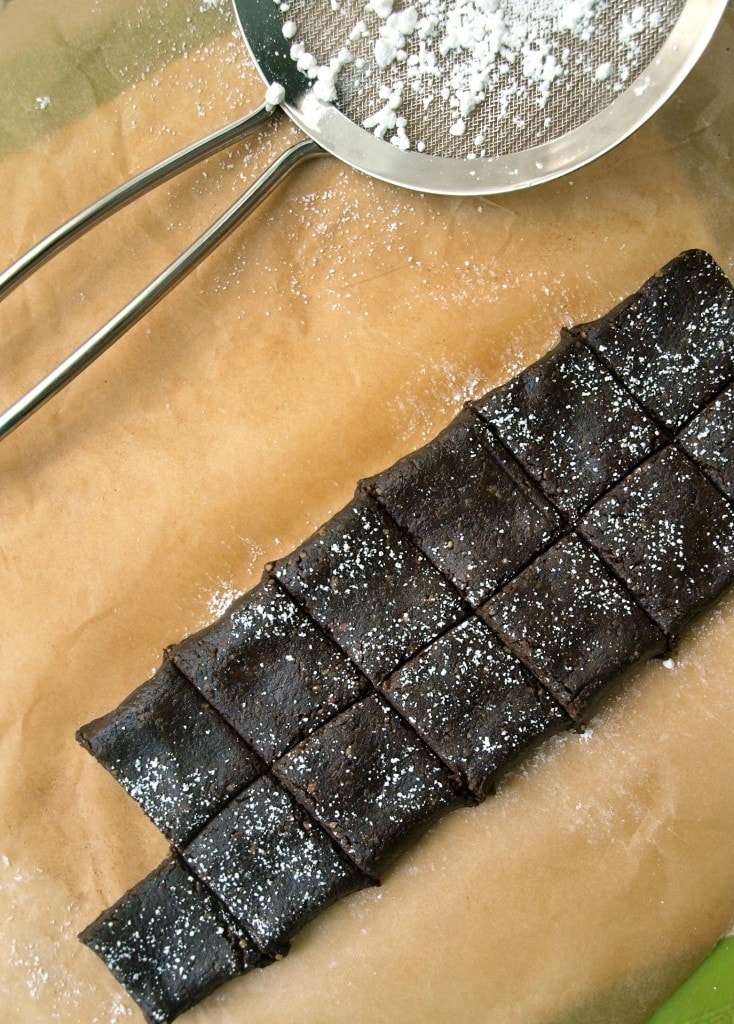 Clean Eating Raw Brownie Bites
Makes 14 bites
1/2 cup raw walnuts
3/4 cup pitted dates, packed
1/4 cup unsweetened cocoa powder
2 tablespoons raw almond butter (peanut butter or other nut butter will work)
powdered sugar, for sprinkling (optional)
Have a piece of parchment paper or wax paper ready.  In a food processor, pulse the walnuts until they are broken down into a powder.  Put them in a bowl and set aside.  Put the dates in the food processor and process until they reach a paste consistency.  Add the processed walnuts back to the food processor with the dates along with the cocoa powder and almond butter.  Process until everything is well incorporated.  The mixture will look a little crumbly, but when you press it between your fingers, it will stick together.  Remove the blade from the food processor and use your hands to form the mixture into a ball.  Put the "dough" on your parchment paper and form it into a rectangle about 8-9 inches by 2-3 inches (see photo above).  Cut into 14 squares. (I used a pizza cutter.)  Sprinkle with powdered sugar if you are using it.  These can be stored at room temperature.  Enjoy!
While I don't see myself ever giving up a good piece of dark chocolate, even if it does have soy lecithin, these healthy brownie bites will definitely help me eat less of it.  A bonus is that they are a good source of omega-3 fatty acids thanks to the walnuts.  Each bite is  approximately 57 calories, with just over 1 gram of fat and 1 gram of protein.  A perfect little treat!