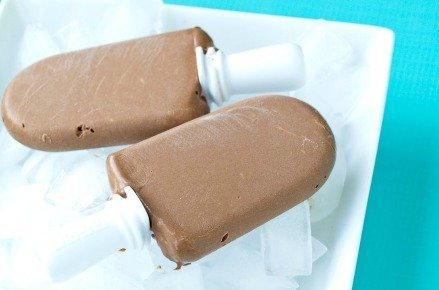 I'm sorry to have back-to-back chocolate recipes coming your way.  Okay, I'm not sorry.  Is there really such a thing as a food blog with too many chocolate recipes?  I don't think so, either.
When Meghan asked me for a chocolate popsicle, my mind immediately went to the Fudgsicles of my youth.  I actually nostalgically picked up a box at the grocery store.  After reading the ingredients I put the box right back in the freezer and decided I could make my own.

Three simple ingredients was all it took for me to make a delicious and healthy treat that is just as good as the Fudgsicles I remember growing up.  This recipe really could not be easier.  Blend the ingredients and freeze them.  Super delicious results.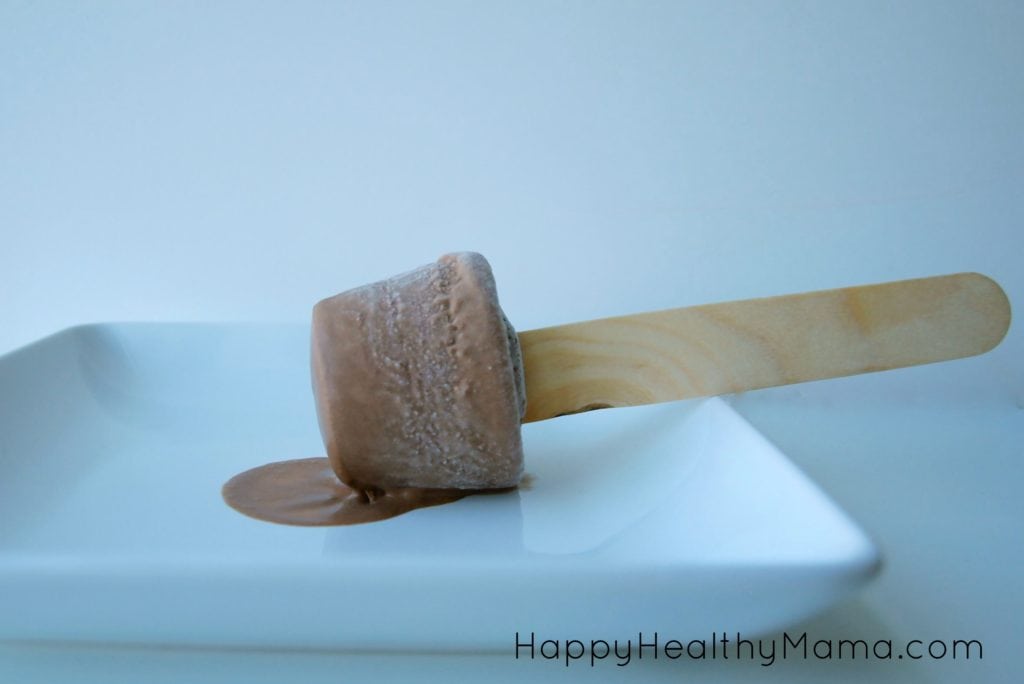 Easy 3-ingredient Fudge Pops
Makes 4-10 pops, depending on the size
1 (15 ounce) can full-fat coconut milk
1/3 cup unsweetened cocoa powder
1/3 cup honey (preferably raw)
1/8 teaspoon salt (optional)
Put all ingredients into the blender and blend until smooth.  Pour the mixture into your popsicle molds and freeze.  I used 5 small stainless steel condiment cups and 5 BPA-free plastic baby food storage cups and craft sticks for mine.  I like having smaller sized pops, so these were perfect for us.  About an hour after I put them into the freezer, I stuck the craft sticks in.  They were fully frozen in about 2-3 hours. Larger pops will take longer.  Enjoy!
Edited to add:  I left one old photo showing the way they looked with the small containers I froze them in.  The other photos are how they look when I make them in my Zoku Quick Pop Maker
.  I love it because I can make popsicles in 7 minutes!!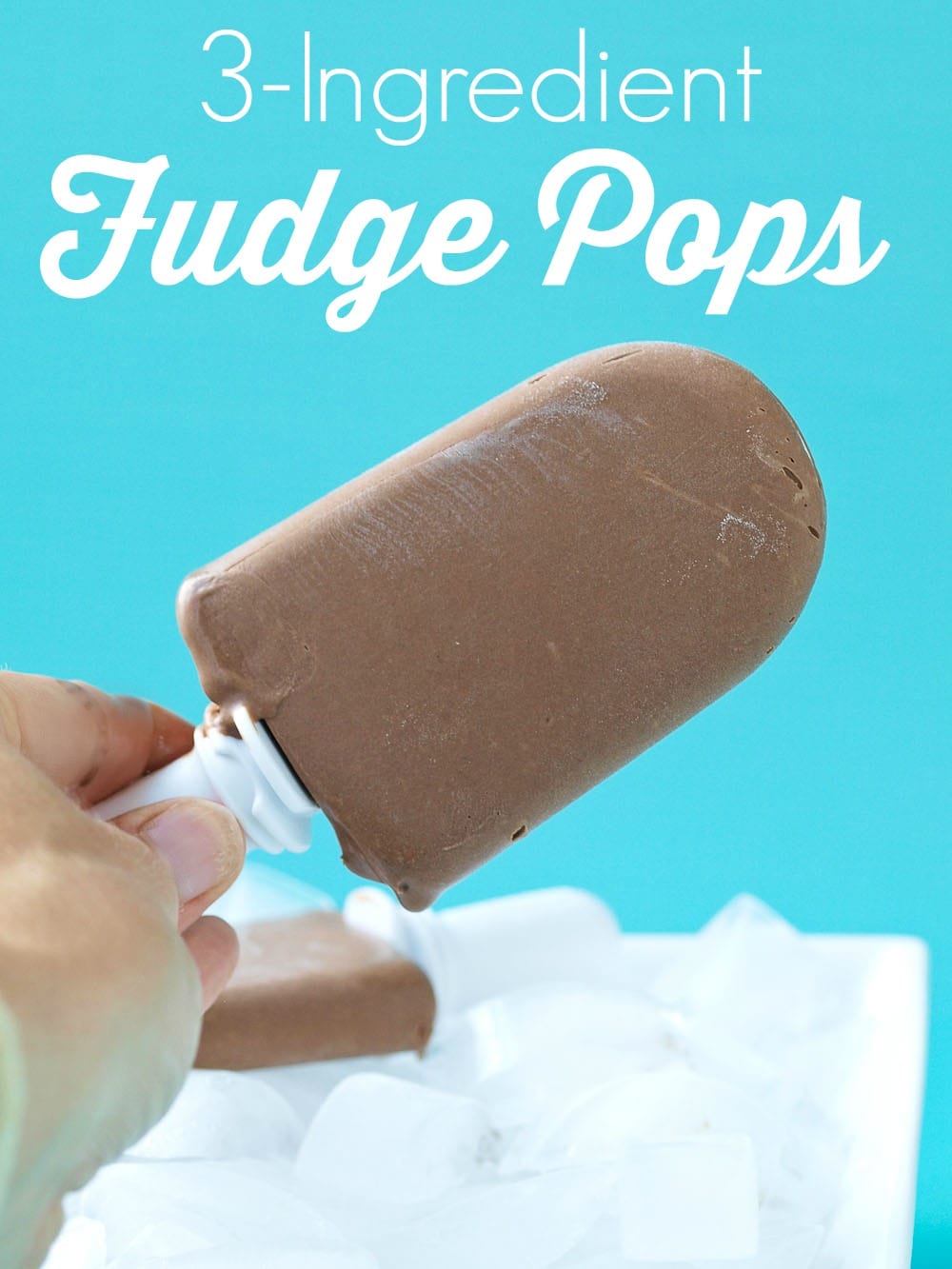 Meghan, Tim, and I all love these.  Well, Tim's exact words were, "They're good.  Not quite Jell-o Pudding Pops, but good."  *Sigh*  My recipes will never live up to the iconic 80's food in Tim's mind.  He's the same guy who longs for Ramon noodles and Hamburger Helper, so take that for what it's worth.
I hope you have a great week and get a chance to try these fun and healthy treats!