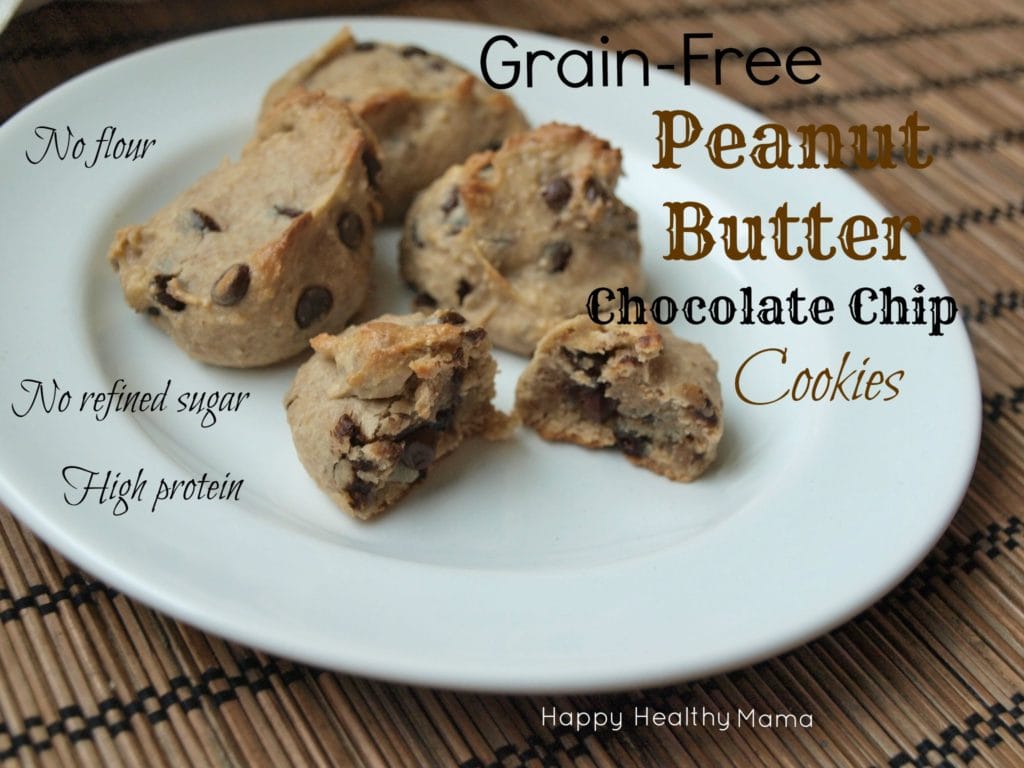 If you follow my Food I've Made Pinterest board, you know that I recently made a batch of my High Protein Energy balls.  I hadn't made them in a while since it'd been so long since I could eat peanuts or tree nuts.  They were eaten up so quickly I had to make a second batch a few days later.
As I put the second batch in the freezer to firm up, I thought of how nice it would be to bake them instead in these cold winter months.  I had no idea how they would turn out, but I decided to give it a try.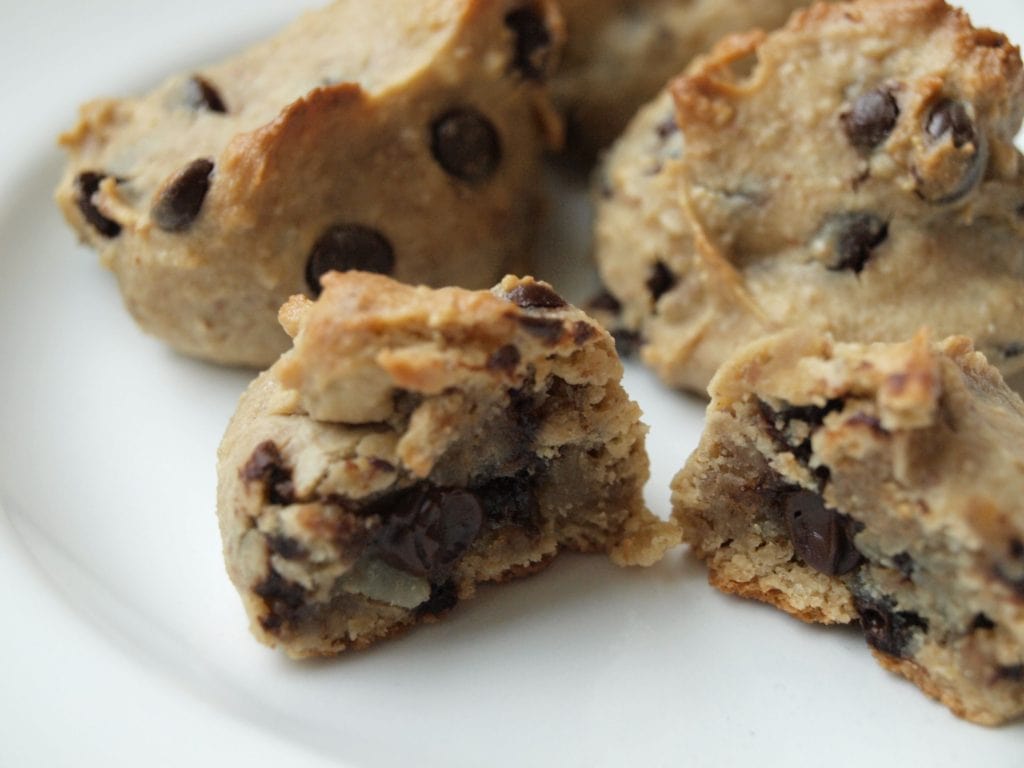 Wow!  These little cookies are incredible.  I didn't change the recipe much; I swapped the sweetener from honey to maple syrup and added a bit more to elevate these to cookie level.  I love the depth of flavor the maple syrup adds.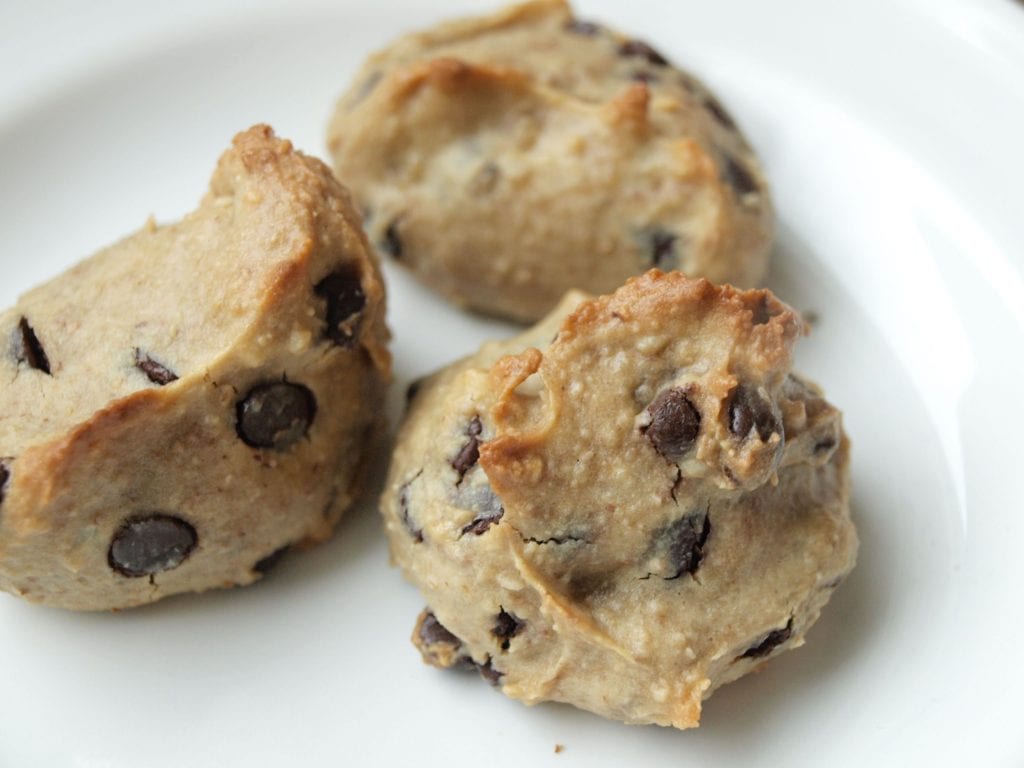 The rest I left the same.  Which means these are cookies with chickpeas as the star ingredient.  Don't let that scare you.  You can't taste the chickpeas at all.  They give these cookies a surprisingly great texture.  They cook firm on the outside and are doughy, not dry on the inside.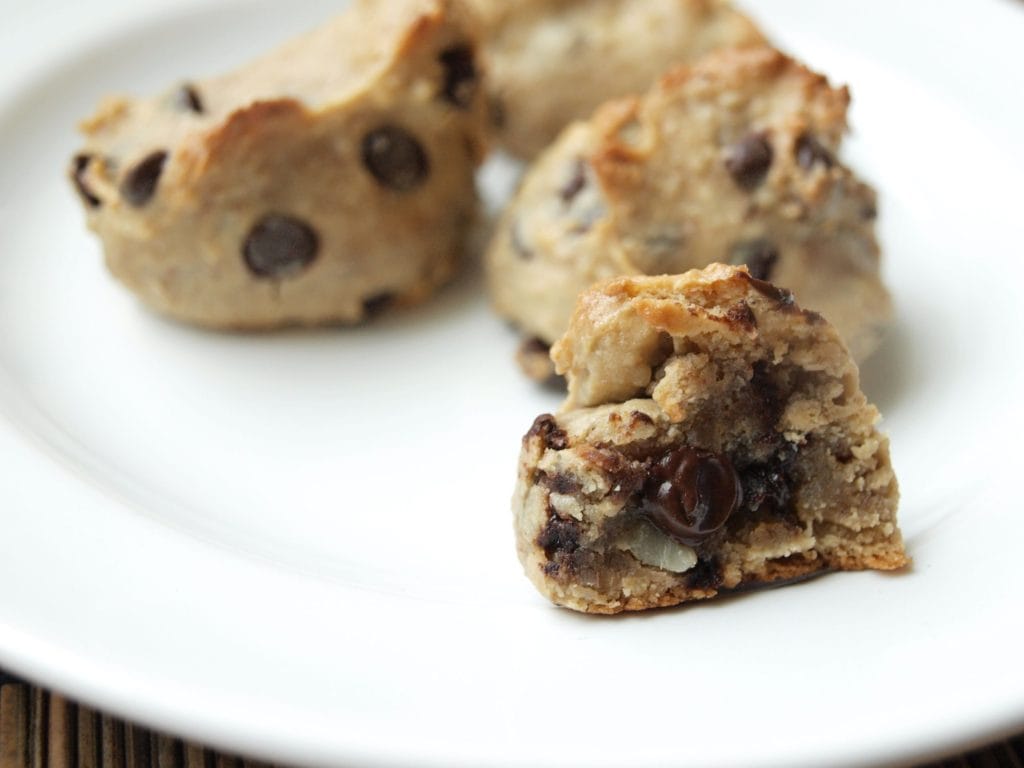 These are like heaven straight out of the oven with the melty chocolate chips.  I worried that they wouldn't be as good when they cooled off, but they are great at room temperature, too.
If you are looking for a healthy cookie recipe, these are perfect.  Made with no flour, no butter, no oil, and no refined sugar, they are filled with wholesome ingredients.  Of course, that doesn't mean you should eat seven of them in one sitting.  Not that I would know about that.
These are totally addicting.  Consider yourself warned.


Grain-free Peanut Butter Chocolate Chip Cookies
Recipe type:
Gluten-free, vegan, soy-free
Prep time:
Cook time:
Total time:
These grain-free, vegan cookies are made with a surprising ingredient: chickpeas! No one will ever know they are eating a healthy cookie.
Ingredients
1½ cups cooked chickpeas (or 1-15 ounce can, drained and rinsed very well)
½ cup raw, unsalted almonds
¾ cup natural peanut butter
½ cup pure maple syrup
½ cup chocolate chips (I used Enjoy Life Semi-sweet mini chips)
Instructions
Preheat the oven to 350 degrees.
Line a cookie sheet with parchment paper and set aside.
Put all ingredients except chocolate chips in a food processor and process until you have a smooth mixture.
Remove the blade and stir in the chocolate chips.
Drop by the tablespoon full onto the cookie sheet.
Bake in the preheated oven for 18-20 minutes, until lightly golden brown on the outside.