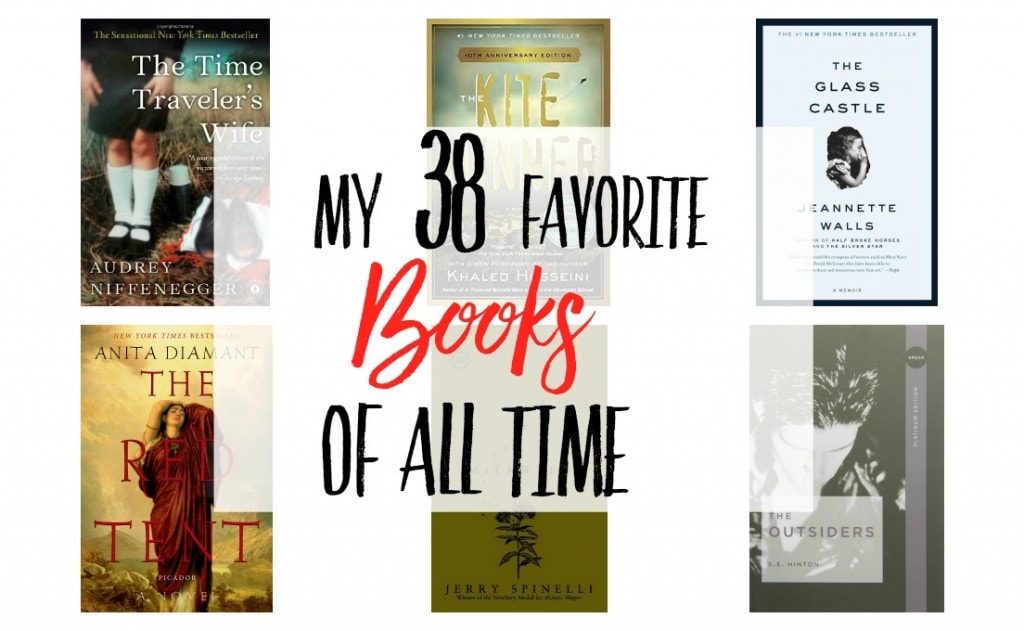 Today it's my birthday.  Who wants to guess my age? I made it really hard for you, didn't I? I love birthdays. I'm not too concerned about getting another year older. Although I may be a little sad to leave my 30s behind in a few years, as this has been an incredible decade, I generally just celebrate and embrace my age.
I always like to write a different post on my birthday. It's a great time to reflect and think about life and the year to come. Today I'm switching things up with a fun post to share my favorite books of all time. I've been a reader my whole life and recently lamented about how little time I have to enjoy a good book these days. I just can't seem to squeeze reading for enjoyment into my crazy schedule.  At this stage in my life, it takes me six months to read a novel whereas I used to love spending an entire Saturday plowing through a page-turner.
I look forward to the days when I can do that again, but for now I will look back fondly at the books that have stayed with me. Some of these books are from my childhood, others through the various stages of my life. All have been books that I loved for different reasons. The writing, the characters, the way the story resonated with me. Some are on the list because of the way they impacted my life at the time I read them, others because I couldn't put them down and that has to count for something. I realize there are probably too many YA novels and not enough Jane Austen, but this is my list.
As I've tried to remember my favorites, I'm sure a few have been forgotten. These are the ones that came to my mind as I sat and reflected on my reading life. You'll notice it's quite an eclectic collection and I think that reflects the different sides of my personality. The books are listed in no particular order.
My 38 Favorite Books of All Time
I would love to hear if we share any favorites or which books would make your favorite books of all time list.  Share in the comments!
The links to books in this post are affiliate links, so if you click over and purchase from Amazon, I will get a percentage of the sale of your purchase. Thank you so much for supporting Happy Healthy Mama!