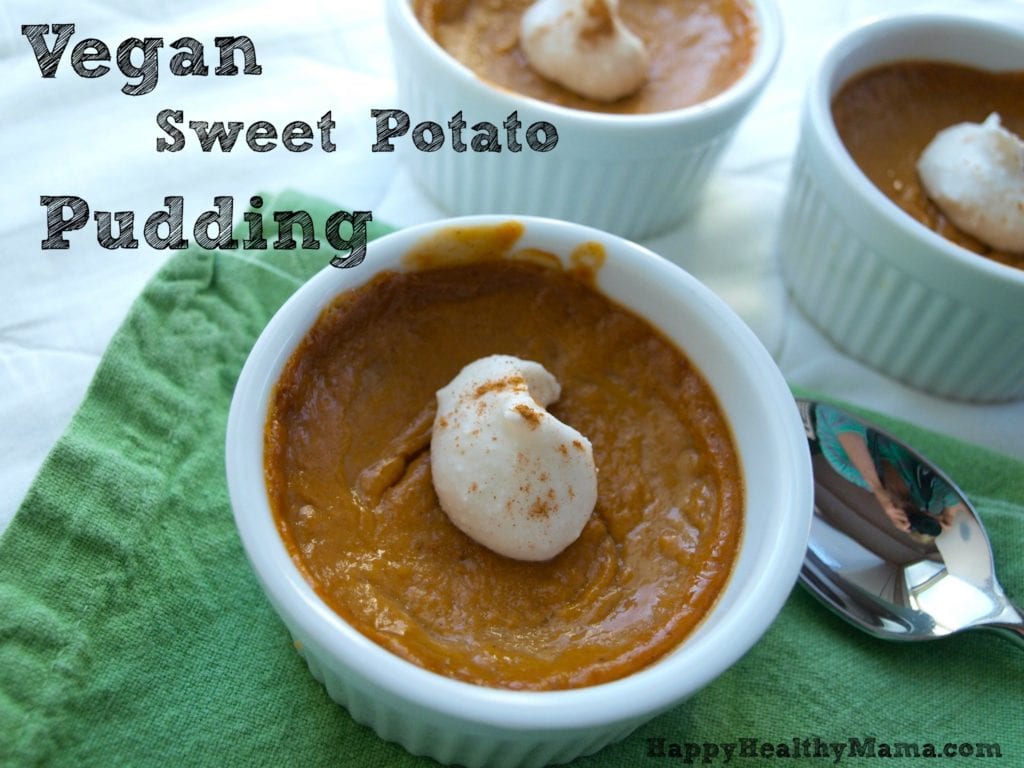 Thank you for all of your encouraging comments and emails in response to my last post.  I'm feeling much, much better this week and I can't think of a more appropriate way to celebrate than with these vegan sweet potato pudding cups.
Just about a year ago, I saw these baked pumpkin puddings on smitten kitchen.  I swooned.  I dreamed about them. But I never made them.
It was one of those recipes I couldn't get out of my head, though, so I finally went back and looked it up, a year later. They still made me swoon. But, alas, they are made with heavy cream.  Ah, it just wasn't meant to be.
I was still dreaming of a fall-ish, holiday-ish baked pudding, though, so I knew I had to try a version of my own.
Heavy cream's vegan counterpart is full-fat coconut milk, and it worked beautifully here.  I decided since I was taking out the dairy, I might as well take out the eggs, too, and make this completely vegan.
I was worried, though.  Would the pudding still be rich and thick without the eggs?  With much trepidation, I swapped the eggs for some ground flax seed meal+water. Much to my surprise and delight, it worked.
There was one other major change.  Instead of pumpkin, I went with sweet potato.  I'm sure a pumpkin version would be amazing.  But, I'm pretty much in love with all things sweet potato.  I think it was a good choice.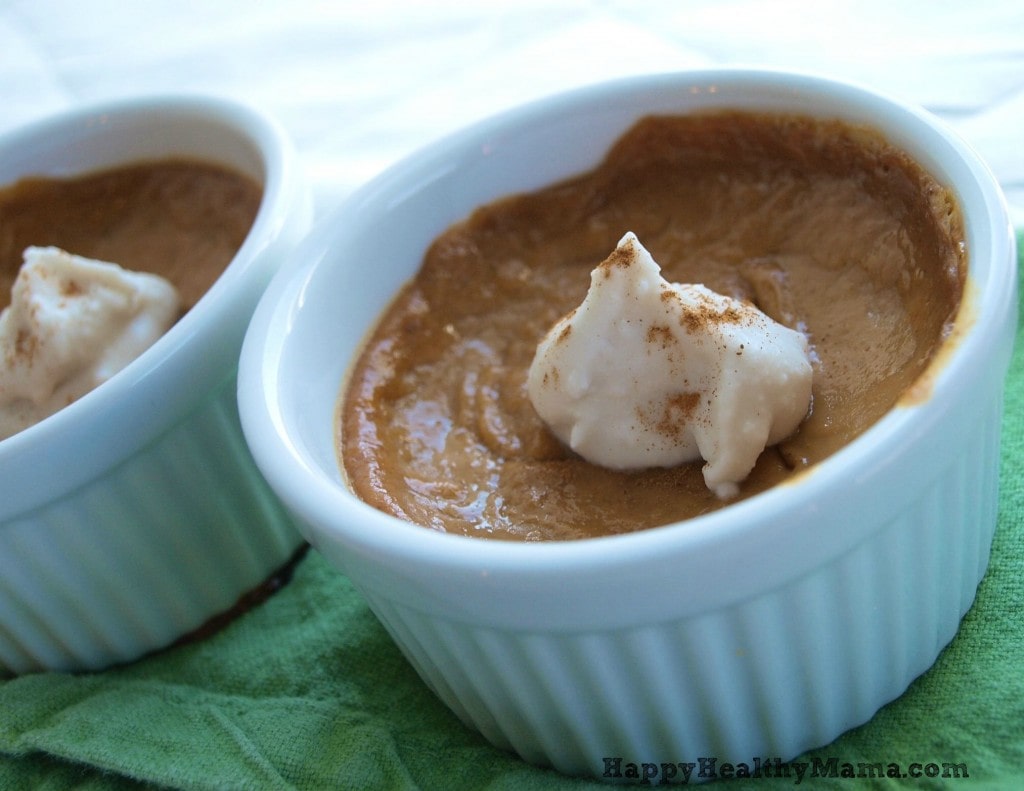 Topped with vegan coconut whipped cream for the win.