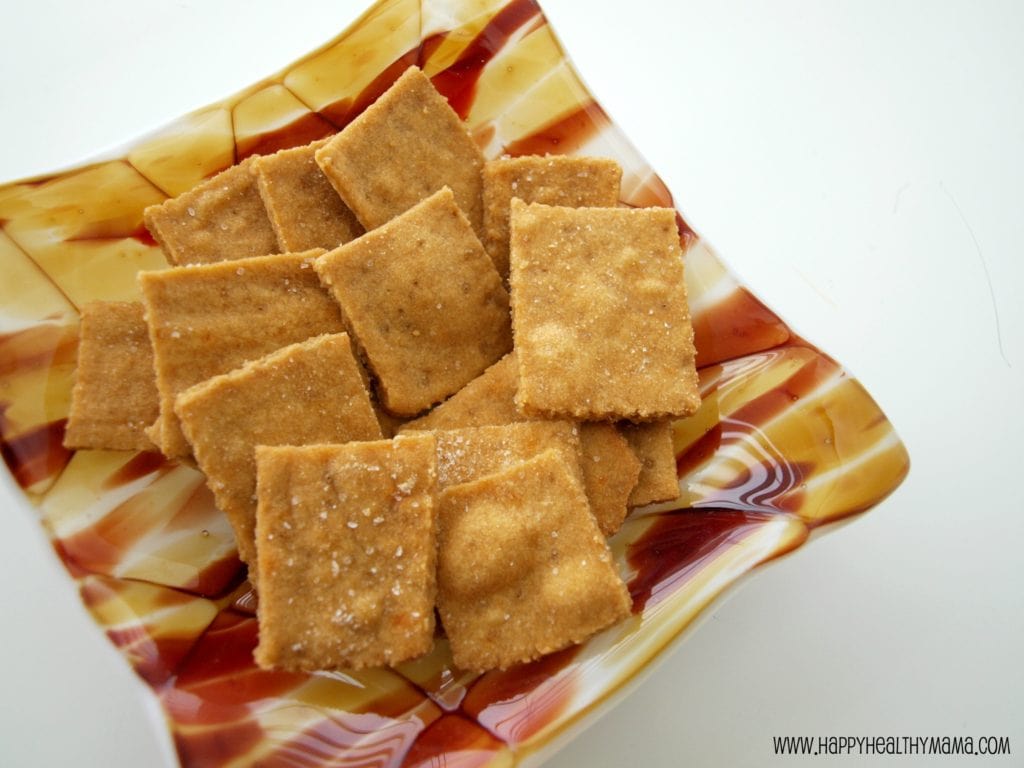 Meghan has a play group that we have weekly play dates with.  It's a great opportunity for her to practice her social skills, sharing, and…who am I kidding?  It's a time for me to talk and connect with other moms.  One thing I miss about going to work every day is the daily adult interaction.  So let's just say it's a win-win for Meghan and me.
Whoever is hosting usually has a few snacks for the little ones, which I think is Meghan's favorite part of play group.  At one of our recent meet ups, the host had crackers for the kids.  Meghan ate her share, and then politely asked for more.  And again.  And again.  She nearly ate the whole bowl.
Hmmmm….somebody is not getting enough crackers at home.  That was my cue to make homemade crackers again.  It's been a while since I have, and Meghan's cracker binge reminded me why I should do it more often.
Meghan loves helping in the kitchen, and making homemade crackers is a great way to get your kids involved with you. While Luke napped, we put on some vintage aprons a family friend gave us and got to work.  (If you are reading, thank you, Pam!)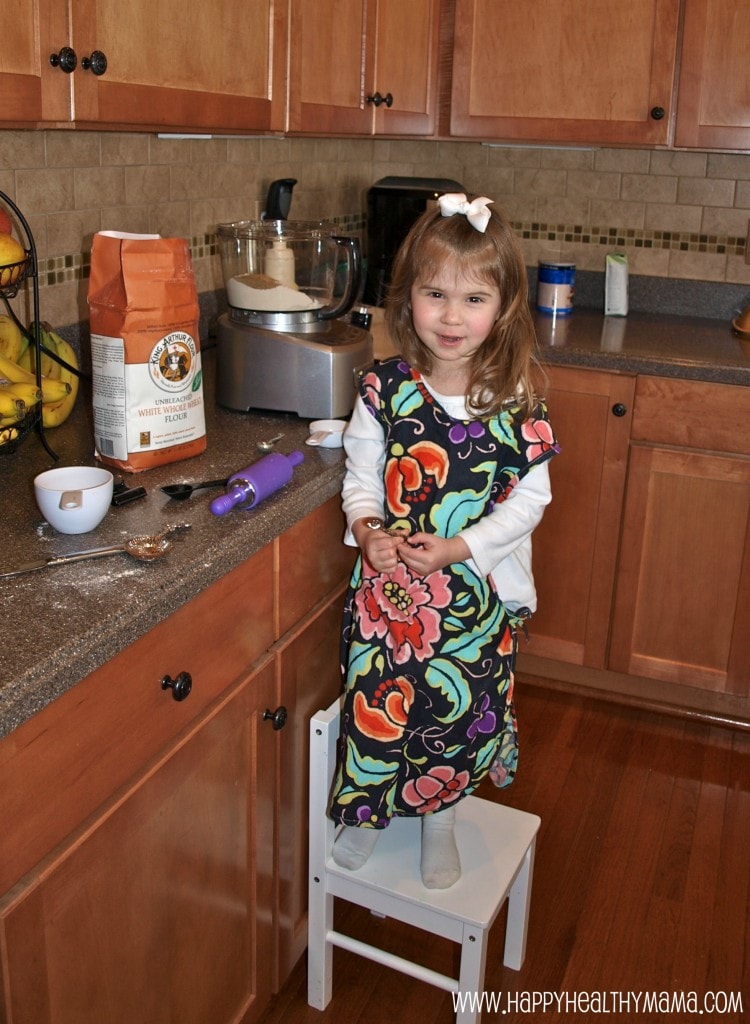 She's always so anxious to help me measure out the ingredients and pour them into the bowl.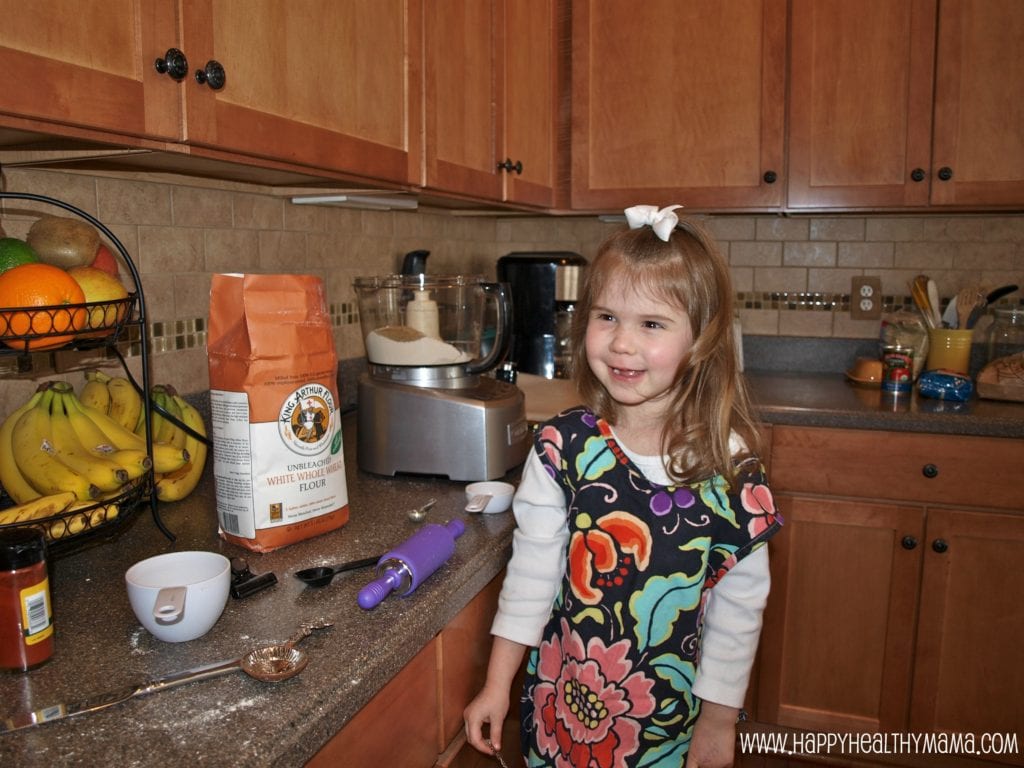 This is the easiest cracker dough I've tried to date.  It's so easy to roll, and if you aren't in a big hurry at the end like I was, then you'll be able to get it thin without any trouble at all.
Even Meghan could easily roll it with her kid-sized rolling pin.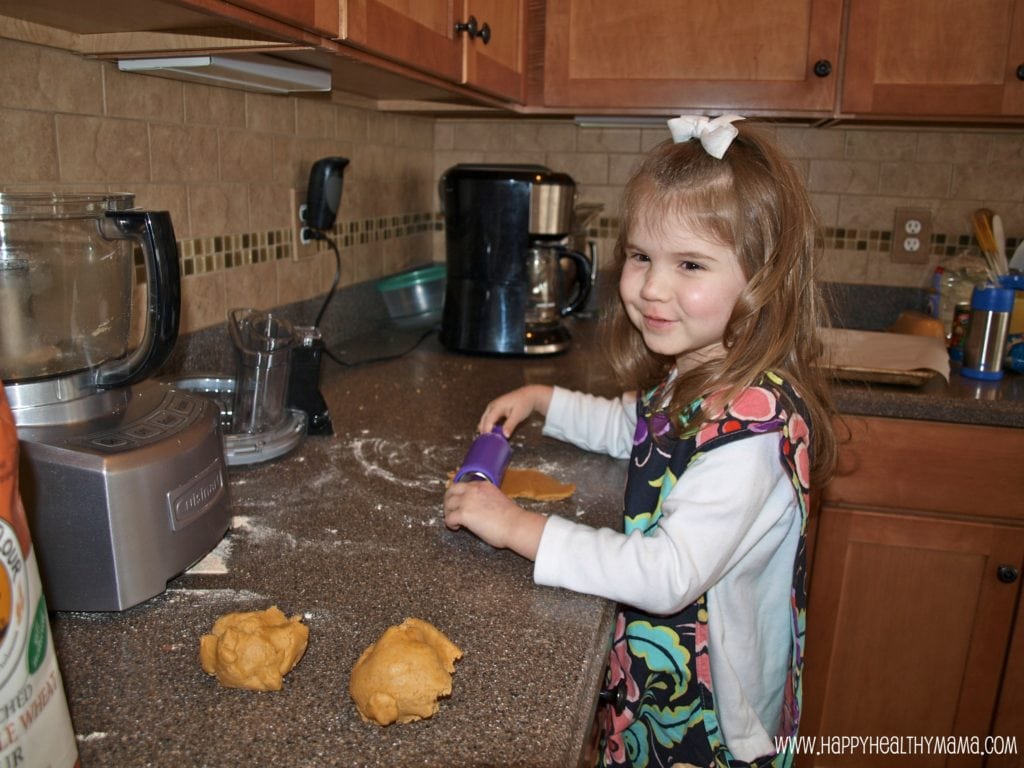 We made half of these like traditional wheat thins in a square (or maybe rectangle) shape: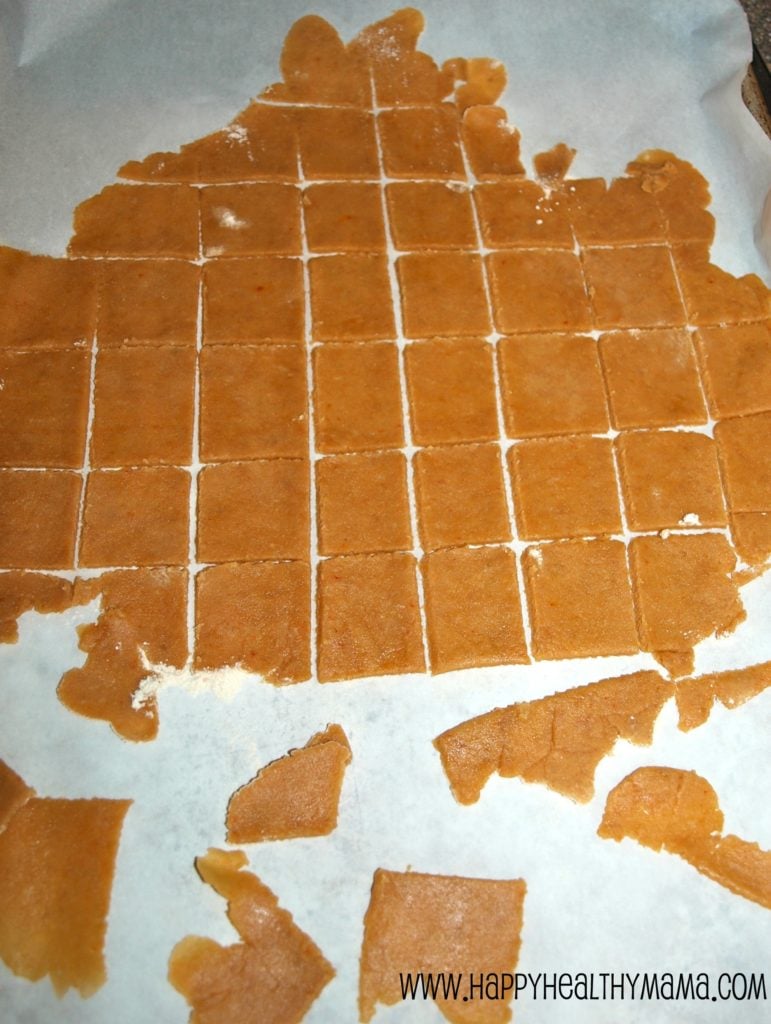 I left the edges rustic rather than re-rolling the dough.  The other half we made into elephant shapes using a cookie cutter: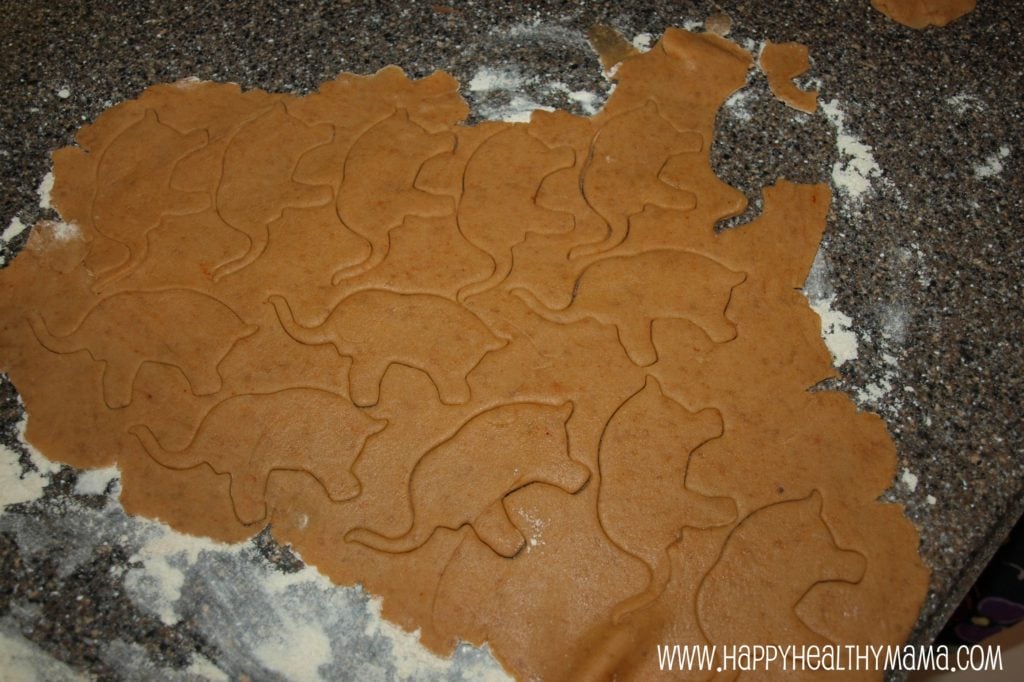 Meghan was in charge of sprinkling the salt on the crackers before we baked them, so you can see some have a lot of salt and others have hardly any at all.  It made for a nice variety.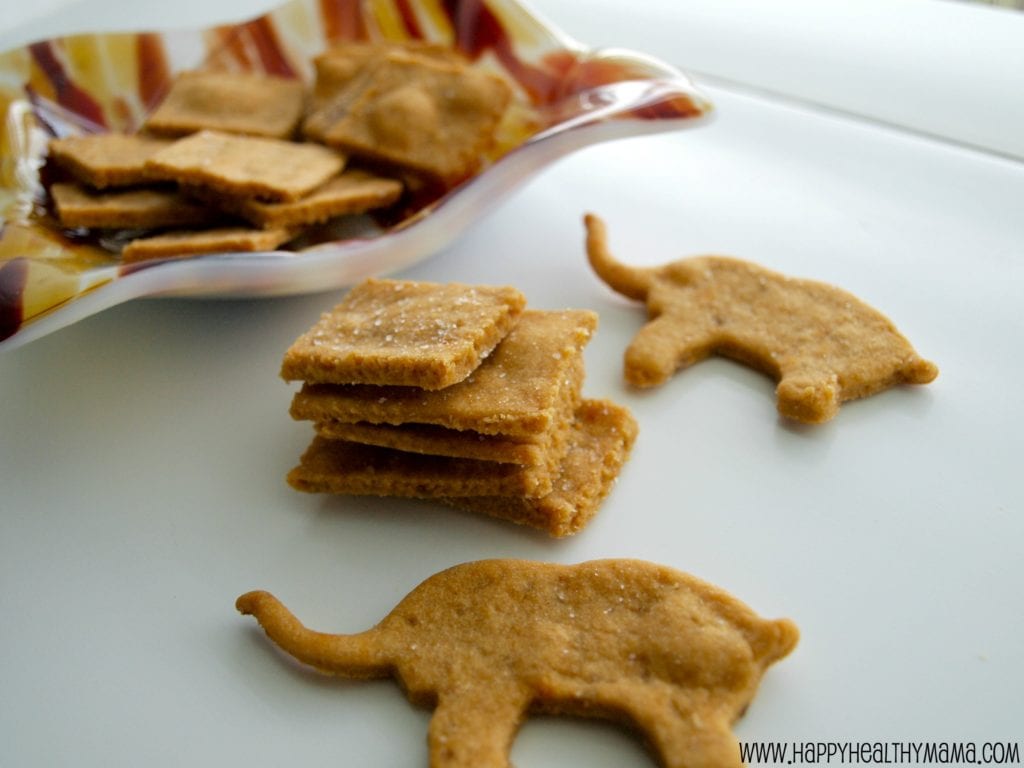 This recipe is awesome because you can mix everything in the food processor, roll it out, and bake it.  Could not be easier.  If you don't have a food processor, you can do it by hand (make sure you cut in the butter), but if you do it is beyond quick and easy.
Seriously, if Meghan and I can whip these out during Luke's nap, and still get other things done, you can do it, too.  I promise.