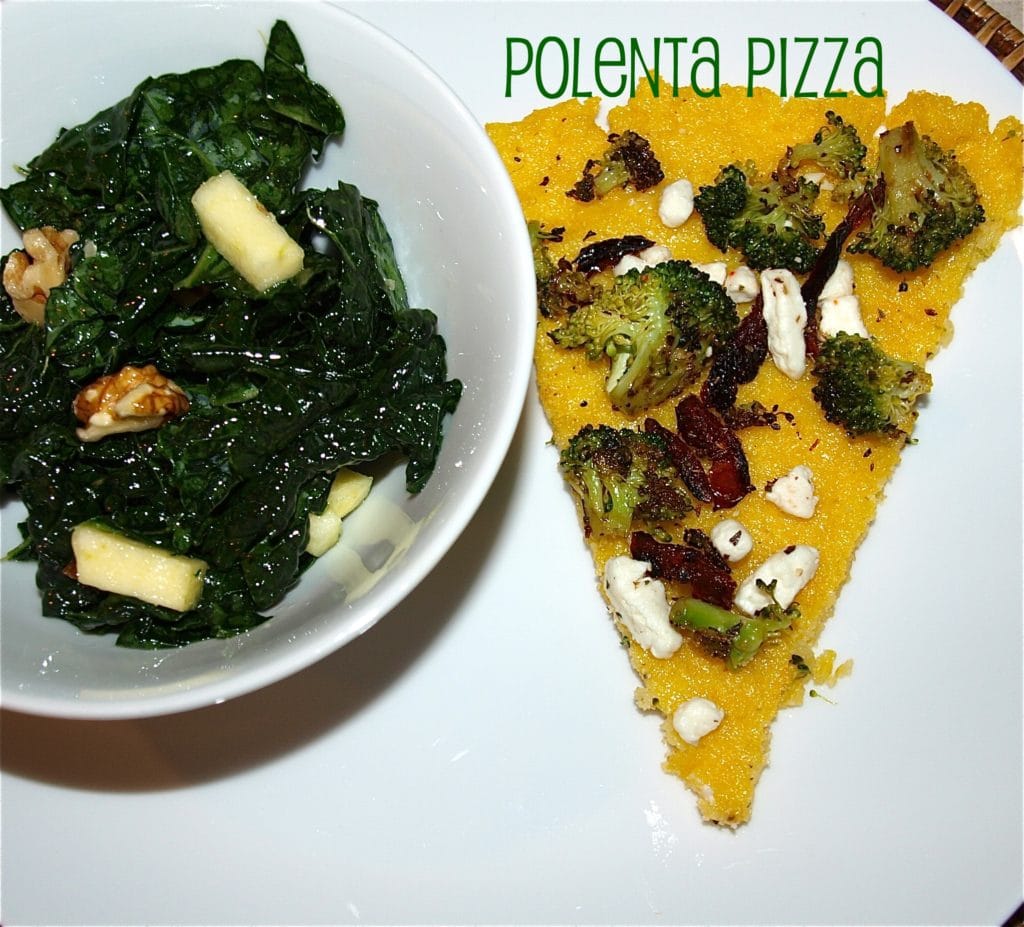 Last week as I was putting together my family's meal plan, an intriguing idea popped into my head:  polenta pizza.  We all love pizza, I thought, why not mix it up with a change from the same old whole wheat dough I usually make?  I thought I was brilliant for a minute, until I googled it and found out 1,060,000 people had the same brilliant thought.  Oh, well.  I wasn't going to let my unoriginality stop me from trying something that was new to me.
Polenta pizza is a fun dinner.  We've had one two weeks in a row now and the pizzas looked nothing alike.  The topping options, just like regular pizza, are endless.  Last week we used turkey bacon, spinach, mushrooms, and bleu cheese.  Last night it was garlic, broccoli, sun dried tomatoes, and goat cheese.  Tim liked last week's version better and I liked this week's version better.  Guess which recipe you are getting?  The one I like better, of course.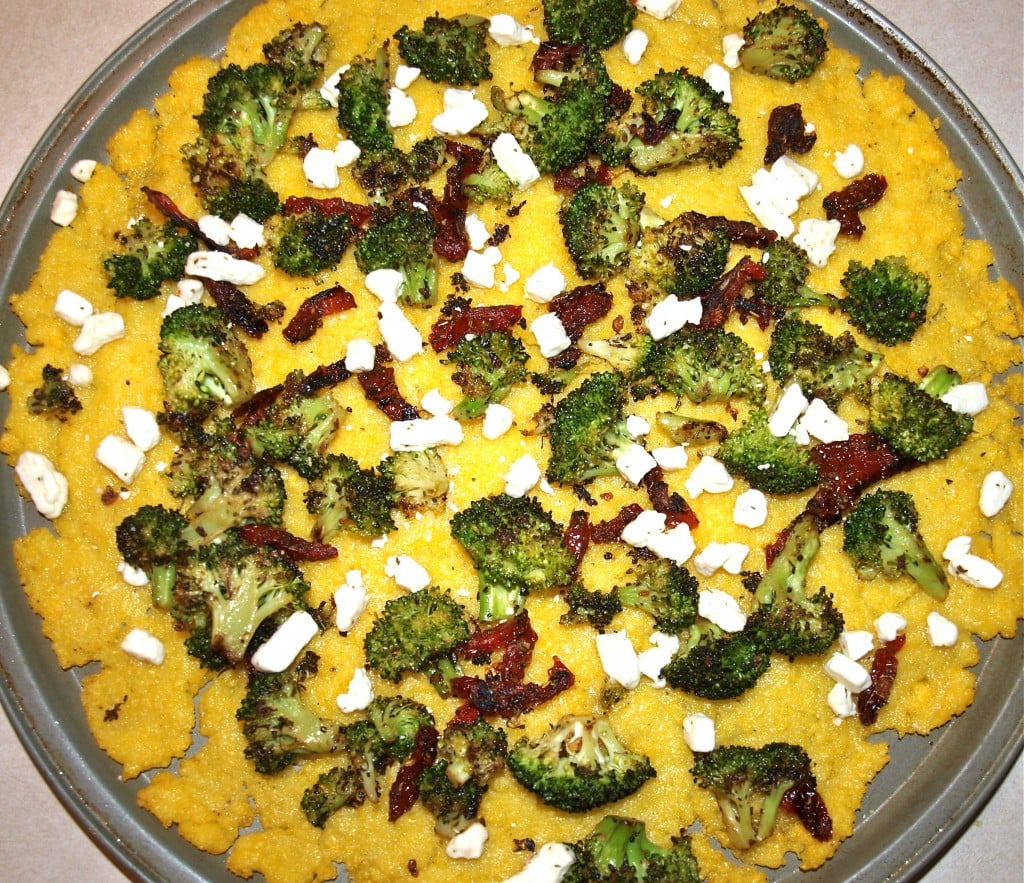 This recipe makes for a thin polenta crust.  While you can pick it up like a traditional pizza, all the toppings we added made it difficult so we ate ours with a fork and knife.  I love it because it isn't heavy like regular pizza.  We polished off this entire pizza along with a massaged kale salad and didn't feel over stuffed at all.
Meghan ate hers deconstructed, of course.  She called the polenta pieces I cut up for her "crackers".  She ate a lot of her "broccoli trees", too, but she prefers cauliflower these days.  Speaking of cauliflower, I did a guest post over on Valerie Plowman's great parenting blog, Chronicles of a Babywise Mom last week. I included a fun recipe for cauliflower cheese nuggets, so go check it out!