Salad Preparation:
To toast the walnuts, heat in a small pan over medium heat until they are fragrant and start to brown.
Tim doesn't like walnuts, so he got almonds instead.
To grill the pears, first brush each slice with a small amount of olive oil on both sides.  Then, place them on the grill over medium heat (350-450 degrees).  Grill for just one minute per side.  Be careful, as the pear slices will get mushy fast if you overcook them.
We also had some grilled chicken breasts for dinner.  We added the pears at the very end of their cooking time.
Remove the pears from the grill and cut into strips to add to the salad.
Dressing Preparation: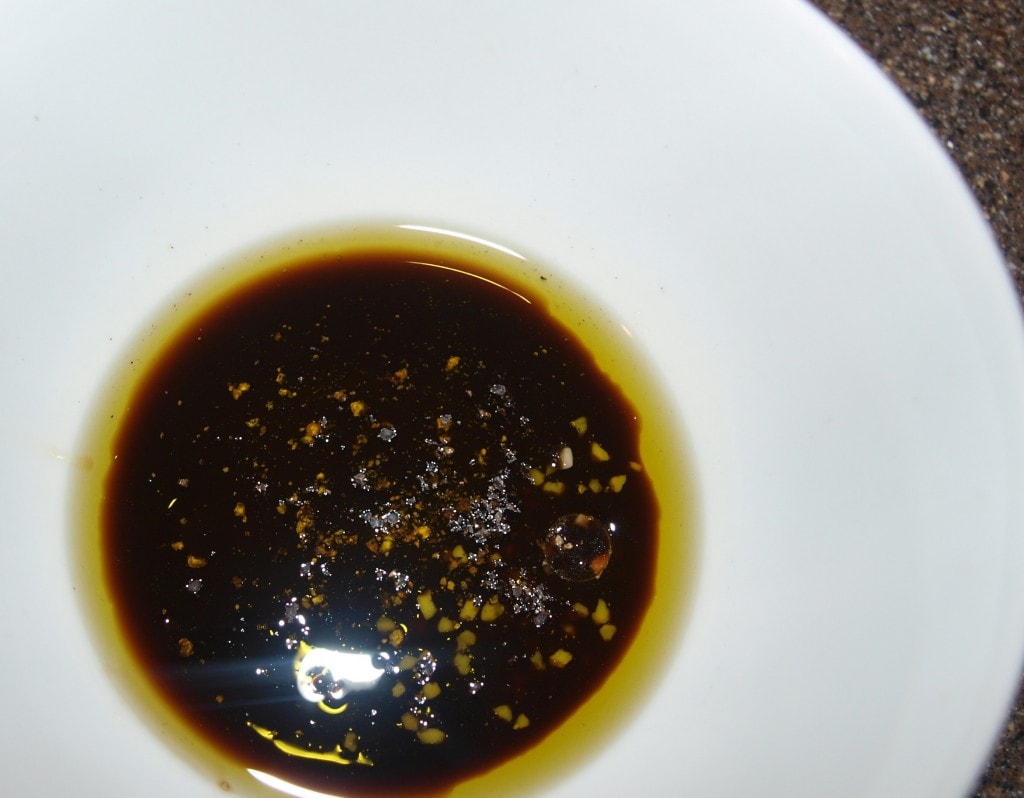 In a small bowl, add all dressing ingredients and whisk until oil and vinegar are emulsified.  You can also use a hand blender to help you with this if you prefer.
To Assemble the Salad:
On each plate, place some arugula leaves, walnuts, parmesan cheese, and pear strips.  Drizzle with the vinaigrette.