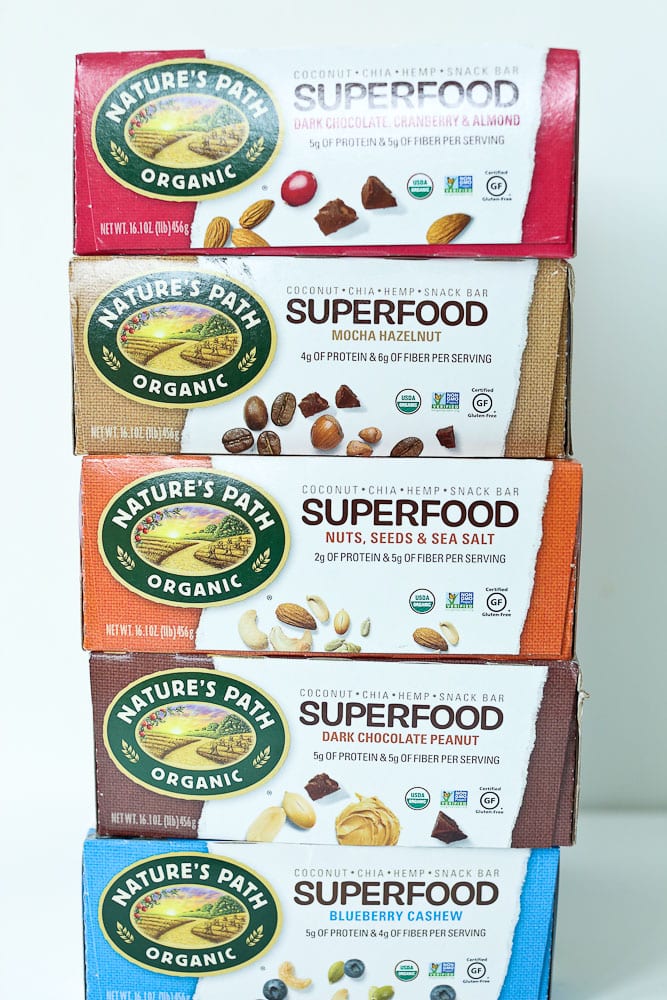 Once upon a time, finding a healthy energy bar at the grocery store was pretty much impossible. There just weren't any choices. Now there's a lot of choices, but the healthy part is questionable. So many energy bars are filled with too much added sugar and other ingredients that are less than super.
I was recently introduced to Nature's Path Organic Superfood Bars and I fell in love with the ingredient list. Formerly called Qi'a Bars, the name Superfood Bars amply highlights the super ingredients these bars are filled with. Ingredients like chia seeds, hemp seeds, and coconut make them stand out from most energy bars on the market.
The Superfood Bars come in five delicious flavors: Mocha Hazelnut, Dark Chocolate Cherry & Almond, Dark Chocolate Peanut, Blueberry Cashew, and Nuts, Seeds, and Sea Salt.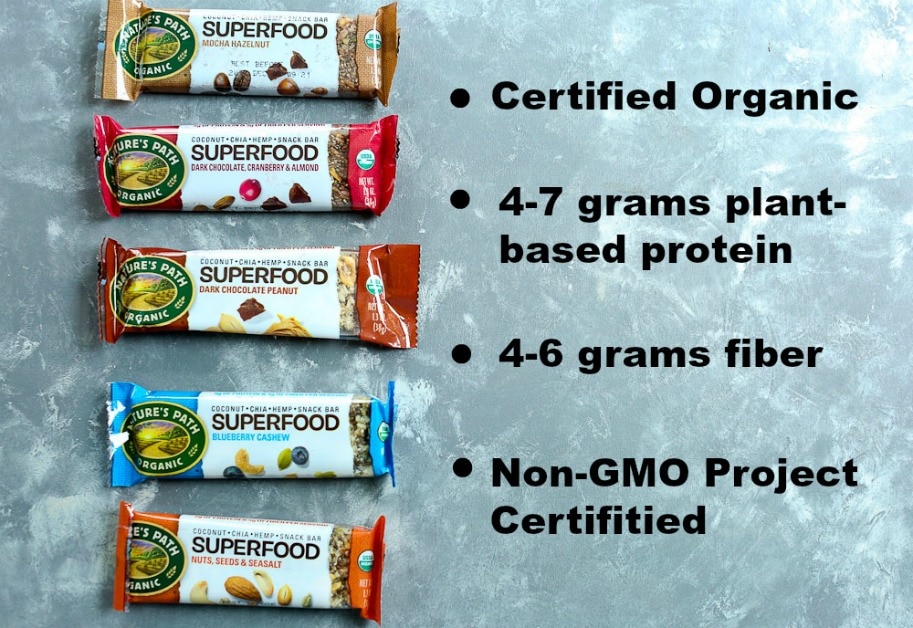 The kids' favorite was the Dark Chocolate Peanut flavor. Chocolate and peanut butter can do no wrong, so I was not surprised they loved that one the most. I'm a fan of the Mocha Hazelnut. YUM!
You can buy these in single servings (retails at $1.89) or in four-bar multipacks (retails at $5.99).
These Superfood Bars fit into most dietary lifestyles. They are gluten-free, vegan, and lower sugar than most energy bars. I feel great that they are certified organic, Non-GMO Project Verified, made with fair-trade ingredients, and have no artificial flavors, additives, preservatives, or synthetic pesticides.
They make a great snack to have on hand for a quick grab-and-go option.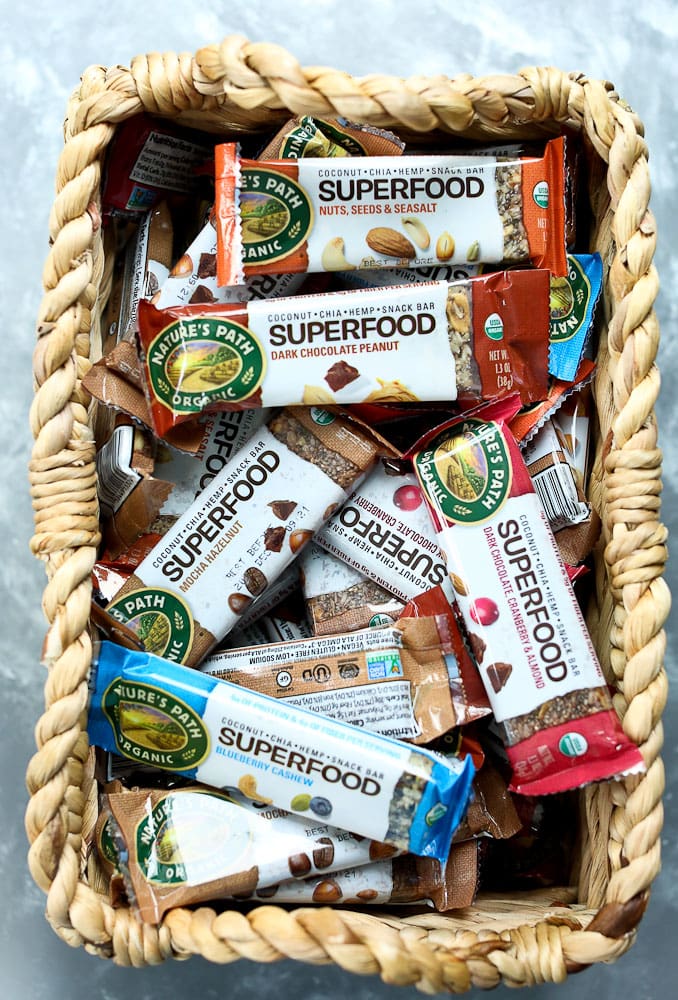 When you need quick, on-the-go energy, these Superfood Bars are perfect. Busy mamas, I'm talking to you. You'll want to keep one of these super energy bars in your purse at all times.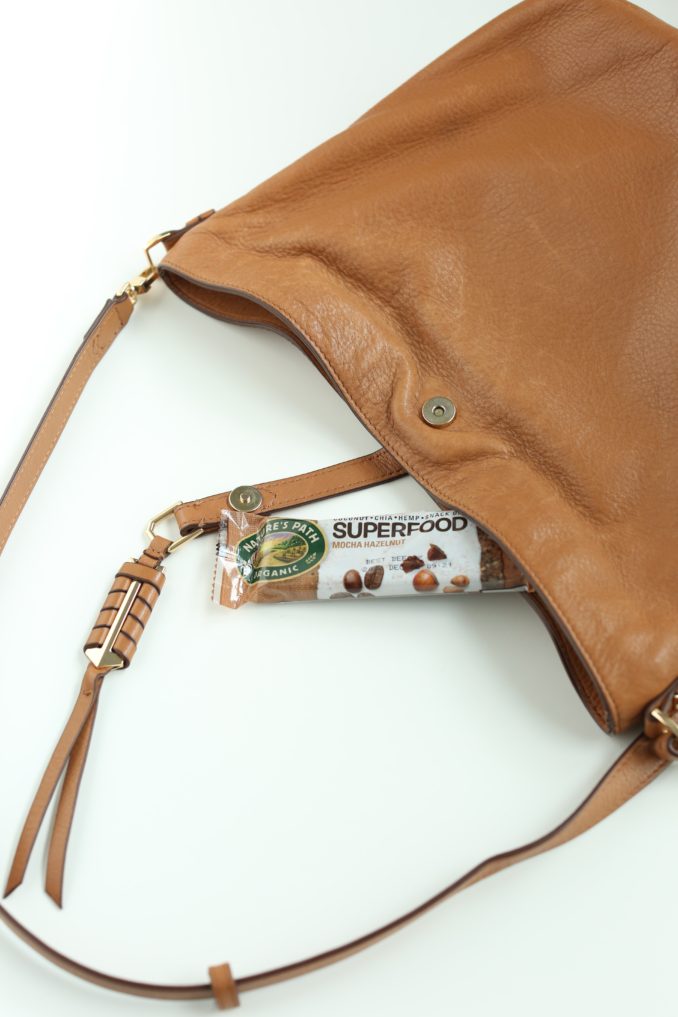 Would you like to WIN a TWO MONTH supply of these nutrient-dense Superfood Bars? You'll get one big box of each flavor!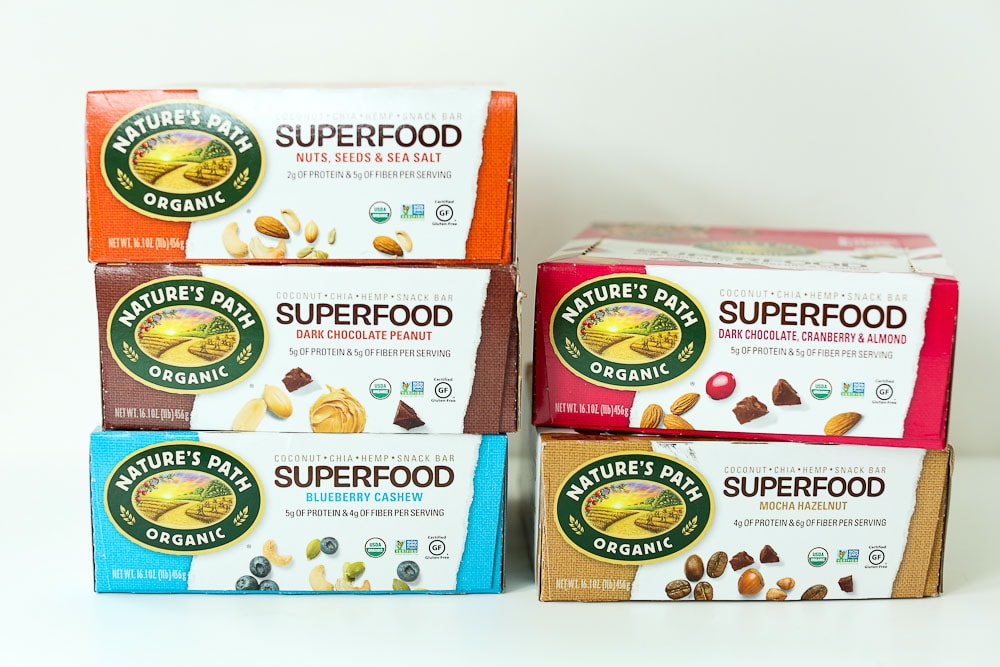 I'm hosting the giveaway on Facebook, so head on over to this post to leave a comment to enter. All you need to do is comment on the Facebook post and you're entered to win a two month supply of these awesome Nature's Path Organic Superfood Bars! Good luck!
This post is sponsored by Nature's Path. All opinions are my own.