Each season I highlight the natural products I am using and loving in my home.  From products I use in the kitchen, for cleaning, to personal care, these are the things that help me keep my life as toxin-free as possible!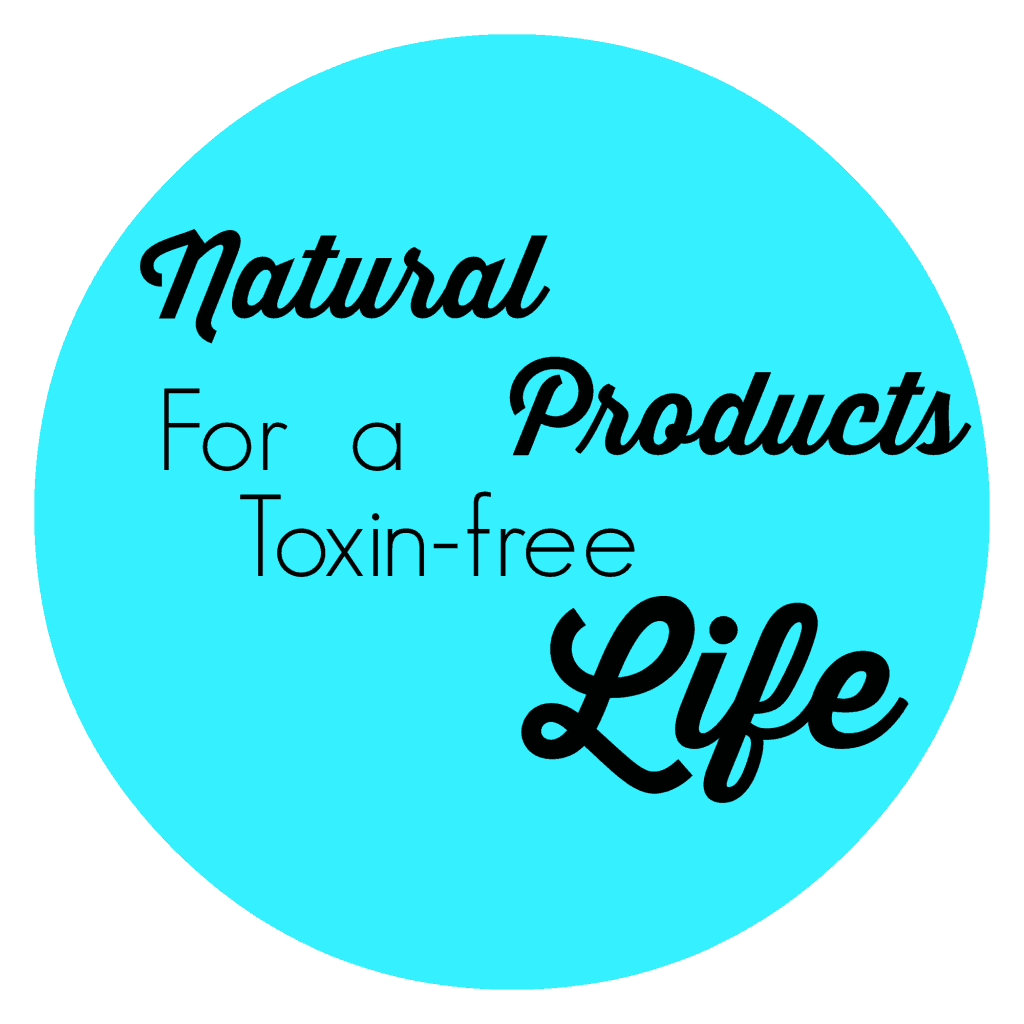 This is my Winter Edition of Natural Products I'm Loving Now, but looking at this list of products I could have just as easily called it the "Personal Care" edition.  Everything in today's list can be found in my bathroom and is used by pretty much only me in this family.  I hope you find something new and awesome to add to your skin care or beauty routine.  There are some great products this month!
Aaaand I have TWO giveaways for you! Keep reading for details of what you can win and how to enter.
Younique Moonstruck 3D Fiber Lashes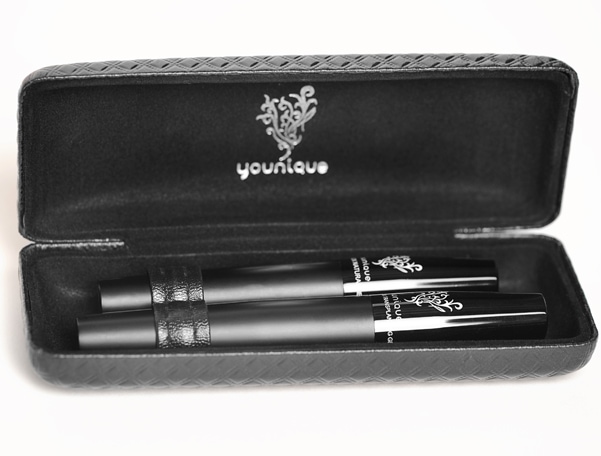 Have you heard of Younique 3D fiber lashes?  This is the most amazing mascara ever! This is not just mascara.  This is mascara on steroids.  Even if you have no lashes to speak of, this mascara will make you look like you have long, full lashes.  No joke! Check out this before and after picture: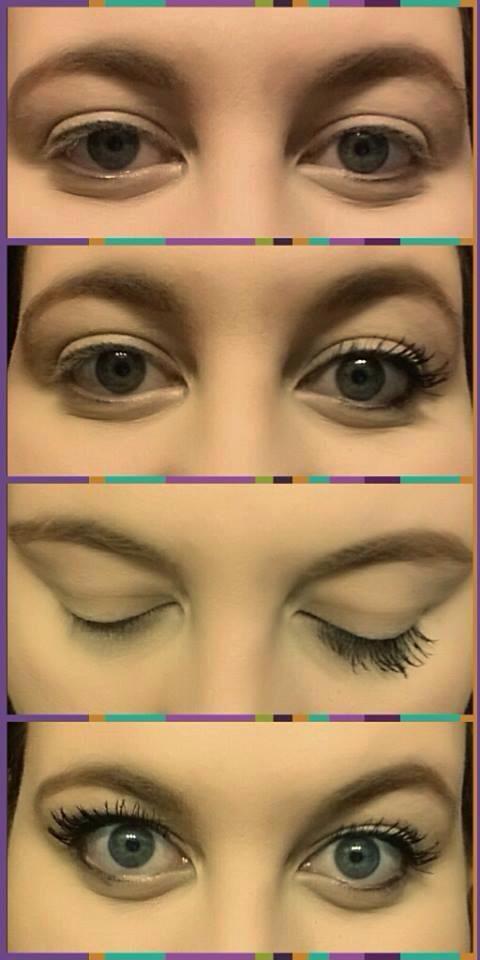 I was skeptical that a mascara that works this well could actually be natural, but it is.  It scores a 2 on the SkinDeep database.  Awesome!
For me, this is not an everyday mascara.  Not because I don't want my lashes to look stunning everyday, but rather because I reserve this look for date nights or going out.  It's a three-step process to apply the 3D lashes.  You start with your regular mascara, then you apply a transferring gel, and then it's time to apply the natural fibers.  It's really easy to apply, even for someone who is makeup challenged like me.
Some women definitely wear Younique everyday and look amazing.  Whether this is your everyday mascara or mascara you reserve for special nights, you will want this in your makeup drawer! The 3D mascara is $29 and you can get it through my former teaching colleague here.  Stephanie asked if I'd try this product and give an honest review, and this is my sincere review.  I would never tell you about a product if I didn't love it and use it regularly.  I love this mascara and have been using it regularly since November. 
Wouldn't you love to WIN a Moonstruck 3D Mascara of your own?!  All you need to do is leave a comment on this post and you are entered to win!
doTERRA Veráge Skin Care Collection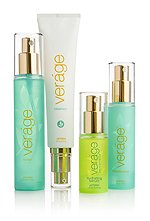 Before I turned 35, I didn't think about anti-aging skin care that much. My skin care routine was pretty basic:  I cleansed and moisturized my face.  Once I turned 35 I started noticing the fine lines and wrinkles more and knew I should probably get serious about finding an anti-aging skin care routine.  
It's taking me a while to find a natural skin care system that I like, but I'm excited to tell you about doTERRA's newest skin care collection, Veráge.   I LOVE this collection.  My skin feels amazing since I've started using the whole collection.  This is going to sound weird, but for the first time ever I actually get excited about washing my face before bed.  I just love how these products make my face look and feel.  
The collection includes a cleanser, a toner, a hydrating serum, and a moisturizer.  I use them in the morning and evening.  Here's what doTERRA has to say about the Veráge collection:
Veráge is an exclusive system of natural skin care products that nourish and hydrate skin and reduce the visible signs of aging. The advanced plant technology used in Veráge promotes an optimal lipid balance—the same balance found in healthy, youthful-looking skin. Each product is composed of true gifts from the Earth: nourishing plant extracts, pure and potent CPTG® essential oils, and select natural ingredients. The doTERRA Veráge Skin Care Collection delivers results you can see and feel, naturally. 
Harnessing powerful plant extracts, emollients, and CPTG essential oils, Veráge provides your skin with everything it needs. Using the same stringent standards found in our CPTG essential oils, the ingredients used in Veráge are of the highest quality and purity. Each product in the Veráge system contains plant extracts that have been extensively researched and shown to promote youthful-looking skin. Veráge has been scientifically formulated to provide a natural and efficacious system that brings skin back to life. Using Veráge daily will promote a smooth, resilient, glowing complexion. 
I don't sell doTERRA products myself, but I am a member so I can get the wholesale prices.  The wholesale price for the whole Veráge system is $84.50.  You can get the Veráge skincare products through Erin at Firefly Fields Living.  Erin advertises with Happy Healthy Mama, but I purchased and tried this skincare line on my own.
I reached out to Erin to see if she'd like to offer a giveaway to my readers, and she agreed! One lucky reader will win an Introduction to Essential Oils kit, which includes lavender, peppermint, and lemon essential oils as well as an audio CD.  If you'd like to enter to win this giveaway, just leave a blog comment and you'll automatically be entered to win!
The Savvanah Bee Company Beeswax Hand Cream 

This natural hand cream has saved my hands from winter.  I spend last winter tying to fix the cracked skin on my hands.  This winter, I prevented it! This stuff works beautifully.  I put it on in the morning and at night and I do not have winter hands at all.  
Meghan was having trouble with dry, cracked skin on her hands so I brought this to her room and it stayed there for a week or so.  I forgot about it and stopped using it during that time.  Sure enough, the skin on my knuckles started to get dry and crack! I started using it again and they were soft and healed within a few days.  I keep this in my bathroom at all times now so I don't forget to put it on everyday.  I originally purchased this from Earth Fare, but you can get it on Amazon here
.
Giveaway Details:
One reader will win one of each of the following (two winners total):
-A Younique Moonstruck 3D Fiber Mascara
-A Introduction to Essential Oils Kit
Giveaway is open to U.S. readers only.  To enter, simply leave a blog comment.  I will randomly choose two winners from the comments.  Giveaway will be open until next Monday, March 2, 2015.
*Update* This giveaway is now closed.  The winners, chosen by random number generator, were Alicia Moraitis and Kendra.  
You can find all of my Natural Products I'm Loving Now posts in the Natural Living category.