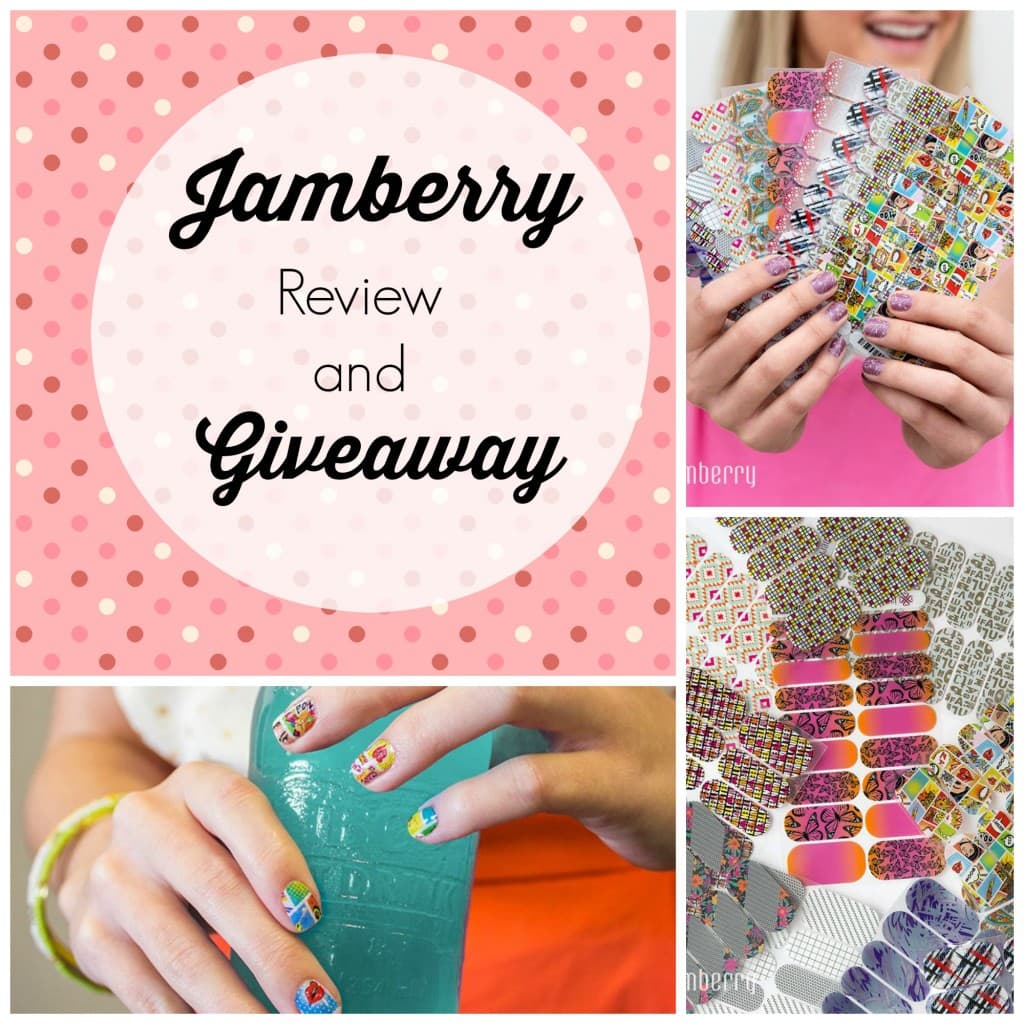 Do you ever find the task of living a more natural life daunting?  I remember when I first read about some of the dangerous ingredients in nail polish, I thought, "Well why don't I just move to the mountains and live off of the land because nothing in our society today is safe!"
While I'm not a nail person who has to have a perfect manicure all the time, I am a girl who likes to have pretty nails sometimes.  Even though I never completely eliminated nail polish from my life (old habits die hard), I was happy to learn about Jamberry. Jamberry offers a great way to get pretty nails without so many harsh chemicals or the cancer-causing UV lights used when you get gel nails.
Jamberry is a company that sells nail wraps, a fun and safer alternative to traditional nail polish.  The wraps have fun designs that look amazing on your nails.  Whenever I'm wearing Jamberry, I always get compliments on my nails.  Whenever I try to paint my nails with nail polish, I find myself hiding my nails because they look awful!
My favorite part about Jamberry is the variety of colors and designs.  Right now I'm wearing Champange Toast as I thought they were perfect for New Year's Eve! They have a variety of solid colors, stripes, dots, florals, sparkles, and more.  There's something for every style.
So how do you get these cool nail wraps on your nails? It's really not too hard, even for the nail-challenged individual like myself.  I am so, so bad at applying nail polish, so for me it is easier to make these nail wraps look pretty than nail polish.  You simply apply heat from a hair dryer for about 3 seconds, then press the wrap onto your nail.  Next, you use manicure scissors to trim the wrap to your nail size and file down any uneven edges.  Apply a little more heat to seal the wrap to your nail and you are done!
Wouldn't you love to try Jamberry for yourself?  Now is your chance to try them for free!  My friend Liz, a Jamberry consultant, is offering SIX prize packs that include a half sheet of adult, a third sheet of juniors,  a file, an orange stick, and a cuticle pusher. That's right, SIX of you will win one of these great sampler packs.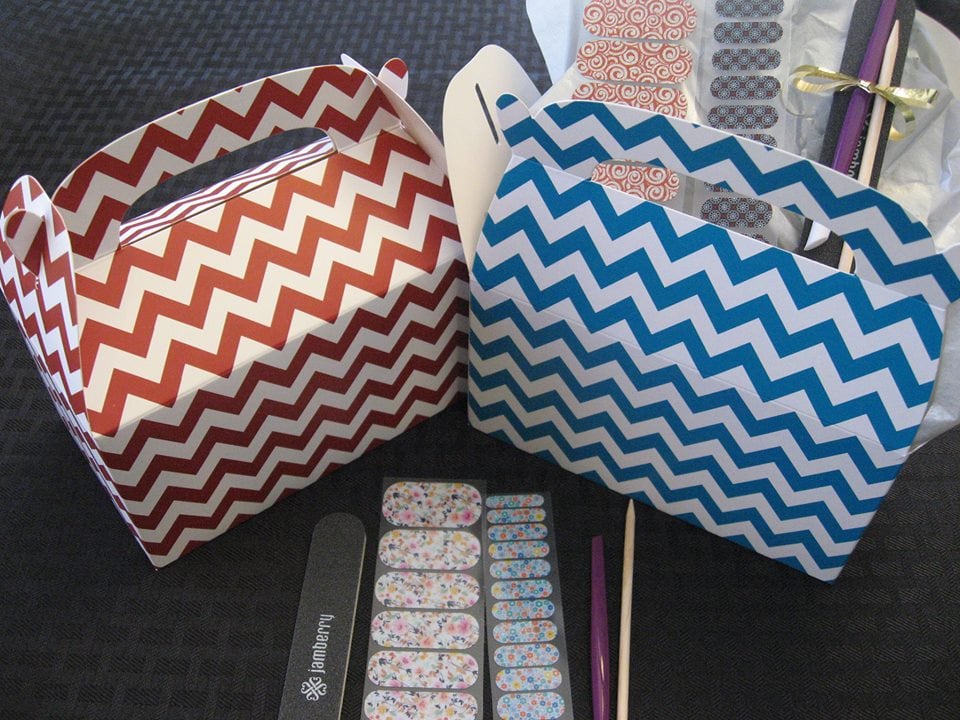 Liz is so awesome for sponsoring this giveaway! If you are interested in purchasing Jamberry, you can visit her on Facebook or on her webpage, Pretty Flirty Nails.  
This is a quick giveaway.  Come back to this post on Friday, when I'll announce the winner!  All you need to do to enter is leave a comment.  Easy! I'm sorry, but entries are limited to residents of the United States for this giveaway.  Comment now and remember to come back on Friday to see if you are one of the SIX winners!   **This giveaway is now closed**
WINNERS were chosen by a random number generator.  The following commenters were chosen:
#20:  Jane Beauduoin
#68:  Adria
#61:  Amy Z. 
#67: Tracy
#10: Jenny
#2:  Cassie Fossitt