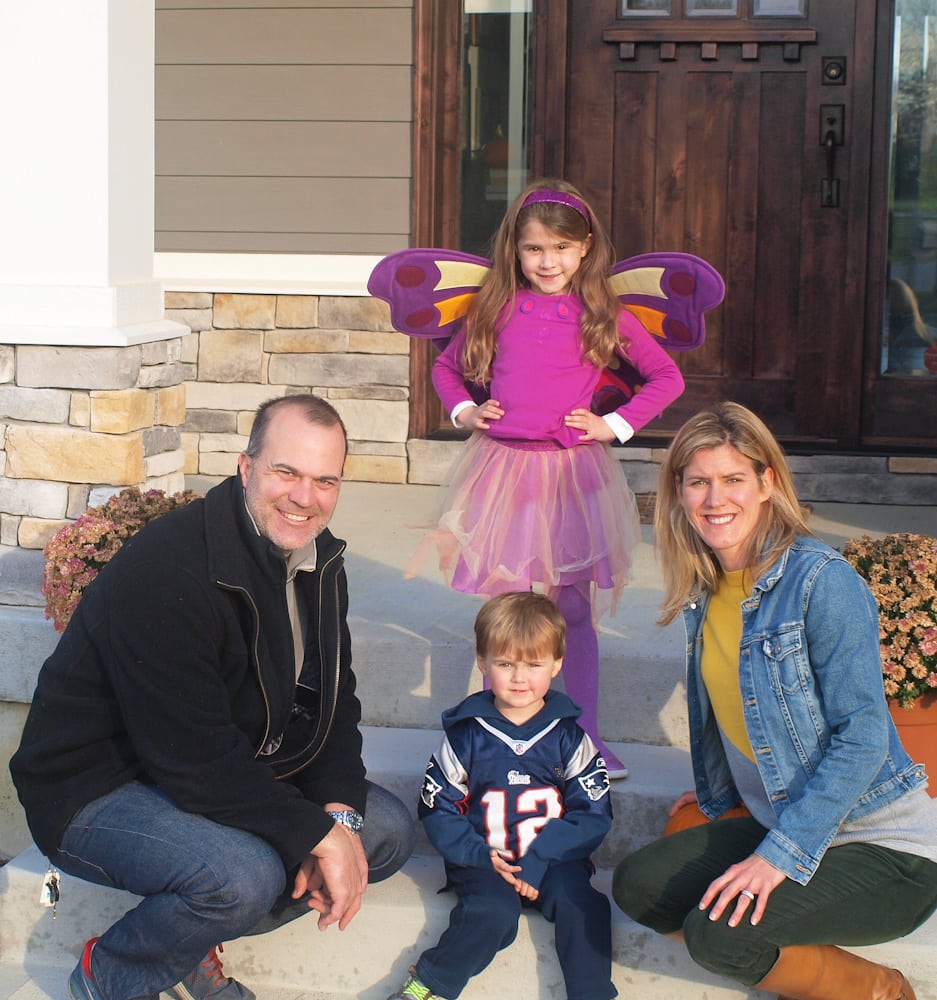 Happy Halloween! I live in one of those crazy areas that pick the day they want to hold trick-or-treating, and it isn't always on Halloween night.  So my kiddos went trick-or-treating last night. The good news? We got to avoid the frigid temperatures and rain or FLURRIES that are supposedly coming tonight.
For Halloween costumes this year, Meghan is a butterfly and Luke refuses to put on a costume.  He had a full-on meltdown when I took him shopping for a costume, so we did the best we could and put a Tom Brady jersey on him and had him be a football player.  Daddy is the Patriots fan, by the way.  We had a fun night with great weather and a good time with friends.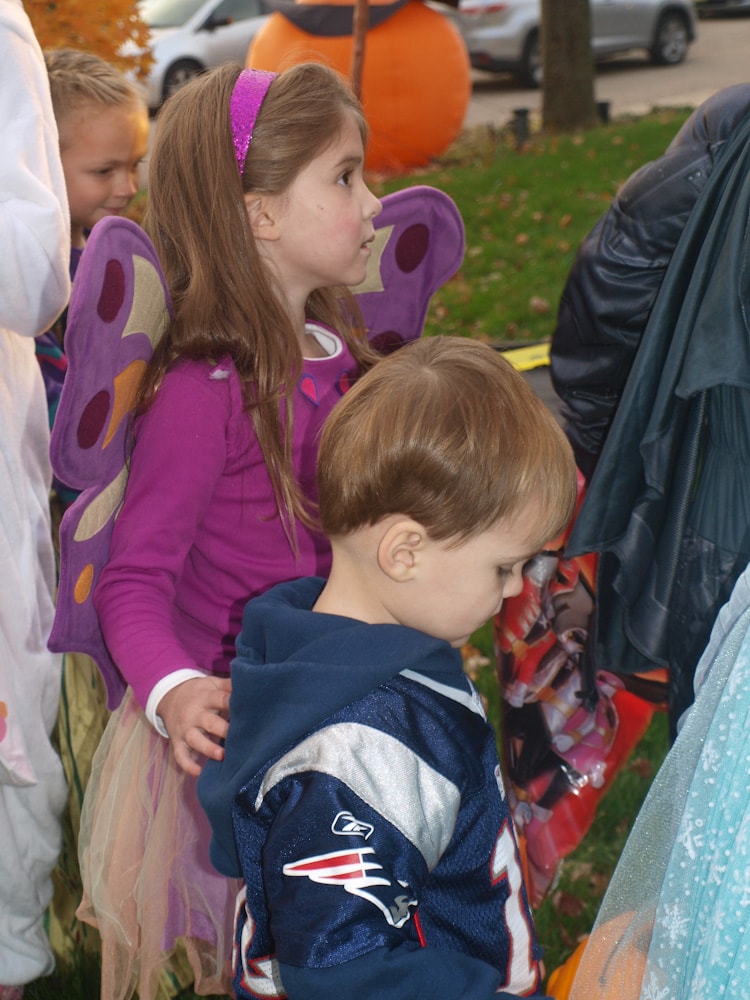 Halloween sets off a time of year that can be hard on families for a number of reasons. Along with the candy fest that is Halloween (Curious about how I handle all that candy?  Check out this post from last year) comes the holidays that are filled with more sugary treats on top of hectic, busy schedules.  All of this is in the midst of the cold and flu season and equals a recipe for getting sick.  With a little forethought and persistence, you can minimize how badly your family gets hit with seasonal sickness.  Here are 3 easy tips you can start implementing today to help your family stay well during the cold and flu season.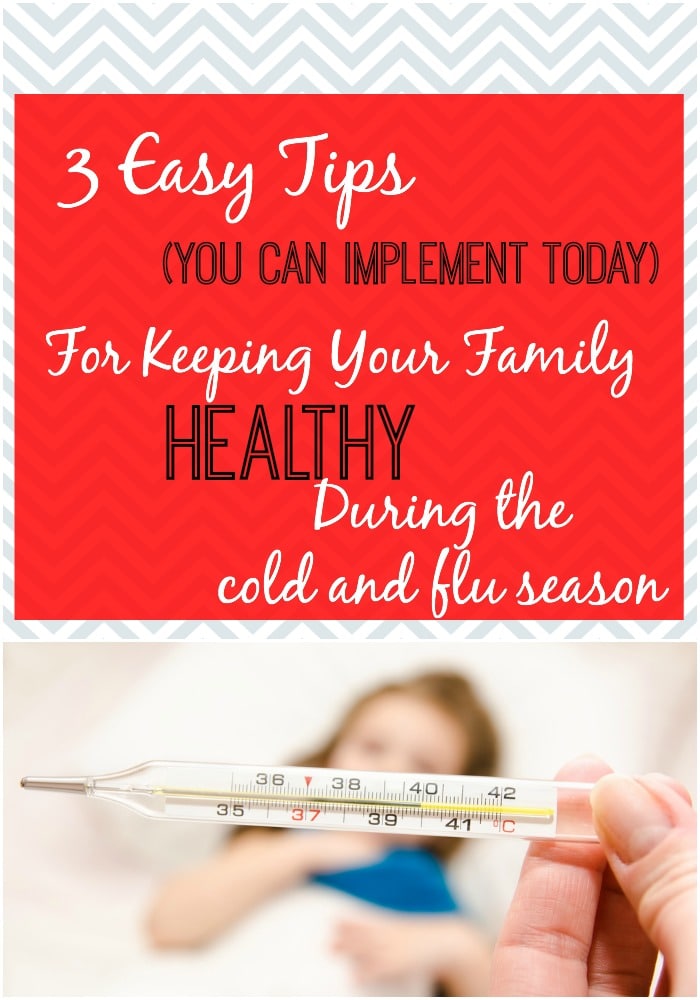 1.  Eat a wide variety of whole foods.
Getting a wide variety of whole foods will ensure you and your family are getting the nutrients that help build up a strong immune system and fight off sickness.  Variety is the key. There are a wide variety of vitamins and minerals needed to support a healthy immune system.  The best way to make sure you and your family are getting those vitamins is to eat a varied diet of whole foods.  I think people tend to write off the importance of nutrition in our health.  Food is medicine!
2.  Get enough sleep!
Did you know that not getting enough sleep impairs your immune system?  It's true! (source)  Tim likes to make fun of me for going to bed early, but I know my body needs it.  When we sleep, we're allowing our bodies to be restored.  So just how much sleep does everyone need?  Experts say that adults need 7-8 hours per night, teens should aim for at least 8 1/2 hours, and school-aged kids need 10-11 hours a night.  If it isn't already, sleep should be a big priority in your house.
3.  Limit sugar intake.
This is just what you want to hear on Halloween, right?  Unfortunately, sugar suppressed the immune system.  (source)  So when you eat sugar, your immune system doesn't work as well as it should for up to 5 hours after you eat the sugar.  5 hours!  The best way to keep excess sugar out of your body and your kids body?  Don't keep sweet treats like candy in the house and replace high-sugar desserts with lower sugar treats or even fruit. These simple baked apples make a great dessert!
My family gets sick just like everyone else's. Luke has a little cold right now, actually. Inevitably, when it happens, I can point to one or more of these three things that has been lacking.  Whenever one of my kids gets sick, I reevaluate to see where I've gotten off course in helping keep them well.  Because I try to follow these three tips consistently, though, we don't get sick that often and when we do it's usually pretty mild.  (<—–Eeek! I hope I'm not jinxing us by writing that!)
There are other simple, common sense things you can do to keep sickness away, like practice good hand washing.  This one is tricky with Luke, which is probably why he has a cold now.  He's an independent and fast 2 year old who does not like stopping to take the time to wash his hands.  I'm working on it!
Notice I didn't mention getting a flu shot.  I'd love to hear your thoughts on this one.  Tim has to get a flu shot because of his work, but in general the rest of us don't get one.  This year I am reconsidering, but haven't decided yet if we will do it.  Do you and your family get the flu shot?  Why or why not?  
Have a happy and safe Halloween weekend, everyone!
The opinions in this article are my own. I do not work for, or with, any brand mentioned in this article, nor do I have any official relationship with them.  I have a relationship with GigaSavvy, for whom I create original editorial content.