Sometimes, the simple recipes are the ones you turn to time and time again. This simple baked apple recipe is perfect for fall and is one my whole family adores.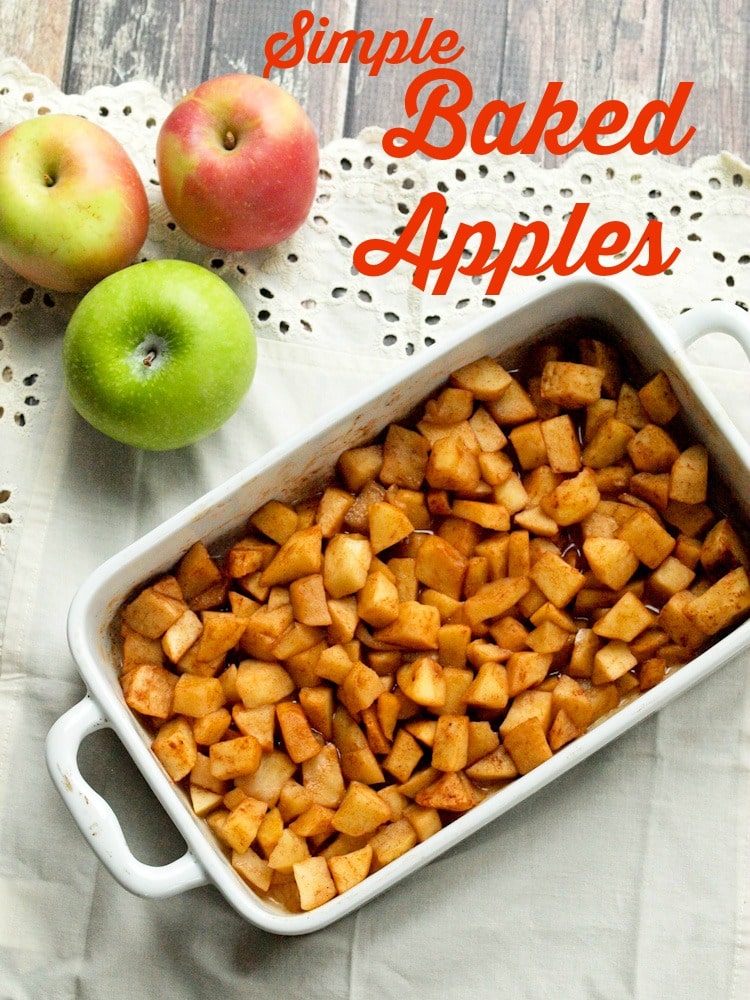 Today's recipe is one of those recipes I have made over and over again, yet never really gave it a thought to put it on the blog.  It's baked apples.  Nothing special about simple baked apples, right?
Wrong!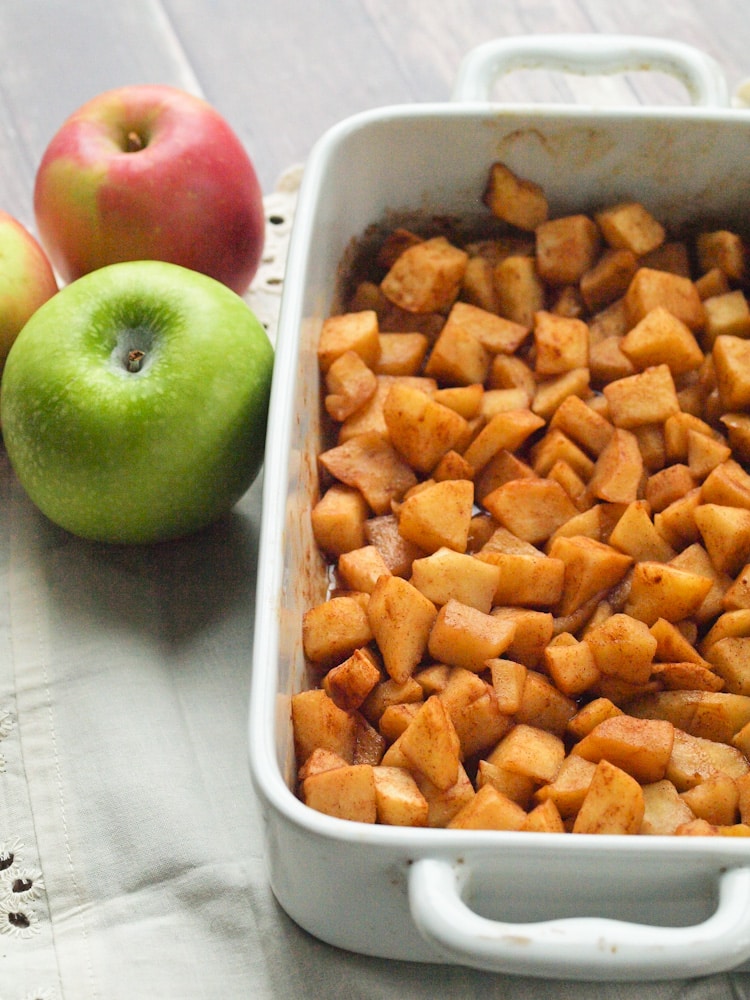 Baked apples just happen to be one of my kids' very favorite side dishes.  So what if it's really simple?  It's healthy, tasty, and a perfect way to round out any meal, especially in the fall months.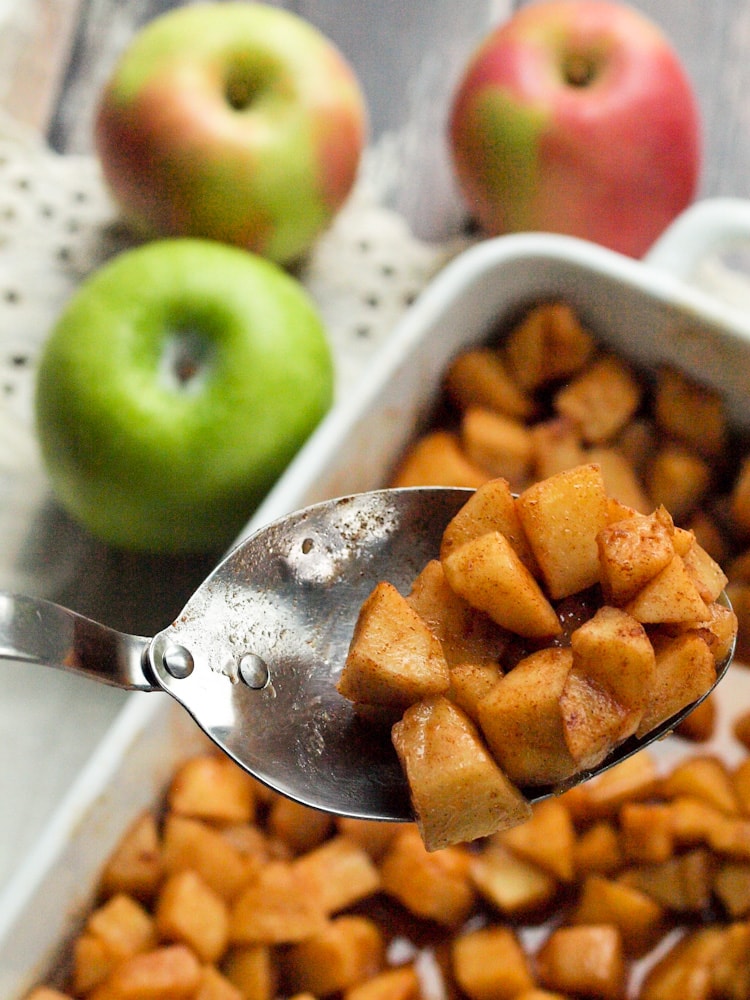 If you have kids who don't like fruit (I guess they exist, but I wouldn't know since my kids are fruit monsters), try these simple baked apples.  Sometimes just serving something in a different way will do the trick. These warm, cinnamon-spiked apples taste like dessert, but have no added sugar!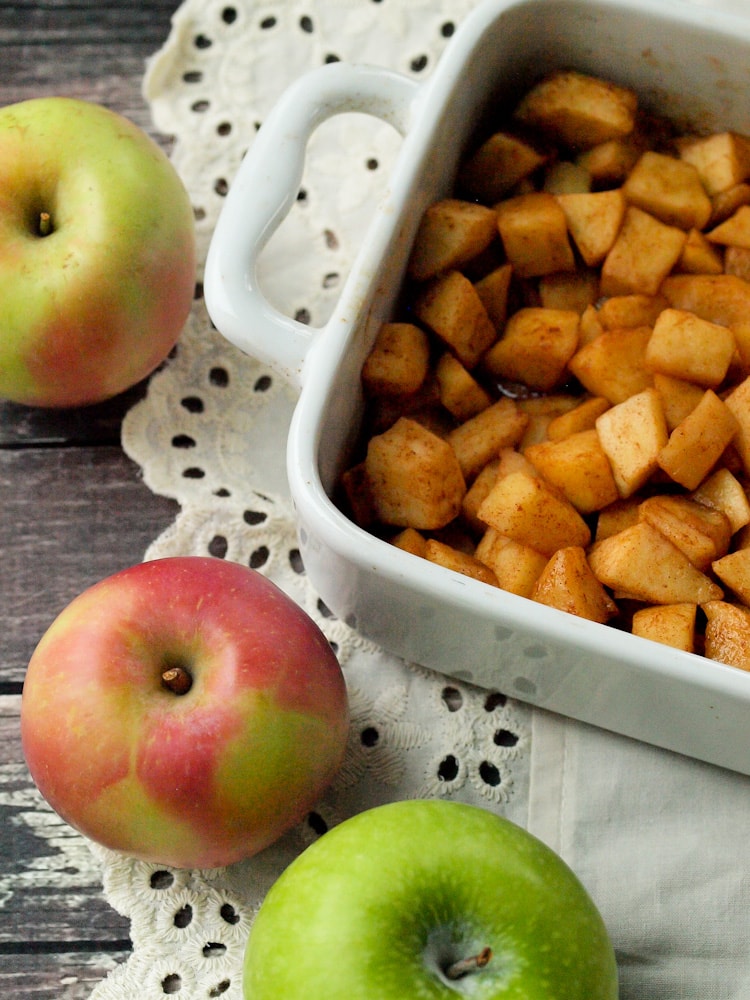 I first started making these simple baked apples when Luke was just starting to eat table food.  He refused purees pretty quickly, so I had to turn to foods that were soft and he could pick up.  So I started making these baked apples in wedge shapes, because that's a good shape for little hands.  These are great for anyone doing baby-led weaning.  Now days I tend to cut the apples into smaller chunks because they are easier to pick up with forks.
You can use either coconut oil or butter with these.  When Luke was sensitive to dairy, I used coconut oil.  Now I use butter more as I prefer the flavor, but the coconut oil was good, too.  Your choice!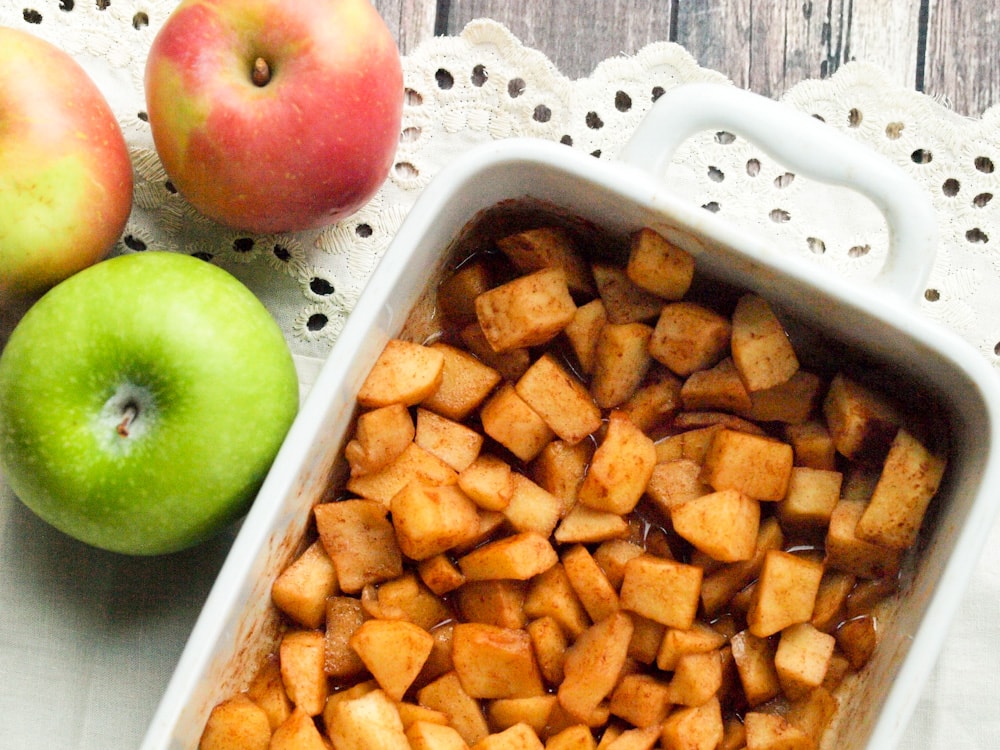 If you are looking for a healthy, easy, and family-friendly side dish, you found it!
Simple Baked Apples
Serves 4
5-6 medium apples, peeled and cut into chunks
2 tablespoons butter or coconut oil, melted
1 teaspoon cinnamon
Preheat the oven to 350 degrees.  Put the apples in a small to medium baking dish.  Mix the melted butter or coconut oil together and then dump it on the apples.  Toss well to coat all the apples evenly with the cinnamon mixture.  Bake in the preheated oven until the apples are soft, about 30 minutes.  Stir once during the baking time. Enjoy!