Welcome to the Happy Healthy Mama blogging resources section. Everything on this page I have used and recommend. Whether you are someone who has dreamed of starting a blog and is ready to take the plunge or have been blogging for a while, this is the ultimate list of the essential tools you need to grow a successful blog.
Please note that links on this page are affiliate links. I only recommend products that I have used and believe in 100%.
Design & Hosting
The first thing you need to do when starting a blog is choose a domain name and a host. iPage is the first company I used to register my domain and host my blog. They are perfect for starting out as they are inexpensive and have excellent customer service.

WordPress is the blogging platform I use and recommend. I started off using Blogger, and it was free, which is great, but such a pain to transfer it over to a self-hosted WordPress blog just 8 months later. Don't make the same mistake I did; start out on the right foot with a self-hosted WordPress blog!
Once you have your domain, host, and WordPress downloaded, you have to choose a theme. This will determine what your website looks like, how fast it loads, how it's organized, etc. I use and recommend the Genesis Framework from StudioPress. I use the Foodie Pro theme, but there are so many to choose from once you have the Genesis Framework. Of course, you can always start out with one of the free themes from WordPress and upgrade later. You will find you can customize a theme you pay for much easier and really make it your own.
Blogging Education
If you want to start a blog as a hobby, that's one thing. But if you'd like blogging to earn you an income, invest some time and money into learning the craft of blogging and the best path to reach your goals. My blog didn't grow until I started spending time to learn from blog professionals.
Without a doubt the best money I've ever spend on training was Elite Blog Academy.

I started EBA in the Fall of 2014. By implementing what I learned, I grew my blog from 50,000 page views a month to over 500,000 page views a month in less than a year! This program gives you the exact blueprint you need if you want to have a profitable blog. I have paid for the program many times over!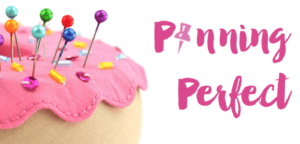 Pinning Perfect is a Pinterest course that helped me learn that platform and grow my followers to over 42,000. Pinterest is my #1 source of traffic, so learning how to properly utilize this platform was crucial!
If you have or plan on starting a food blog, I recommend the membership site Food Blogger Pro. I have been a member for almost a year and have learned so much. There is a community forum, video lessons on everything from food photography to SEO, and a great nutritional tool.

I recently joined The Blog Village which is another membership site.  I primarily joined to learn how to shoot food videos. They have over 6 hours of educational videos teaching how to make those Tasty-style food videos you see all over Facebook. They also have some amazing tools like an auto image tool that will size your photographs for different social media shares and a social media followers tracker. I've been a member for about a month now and have already learned a bunch and use the followers tracker every few days.
Stay tuned…more resources coming soon!